Canadian Rockies Fall Photography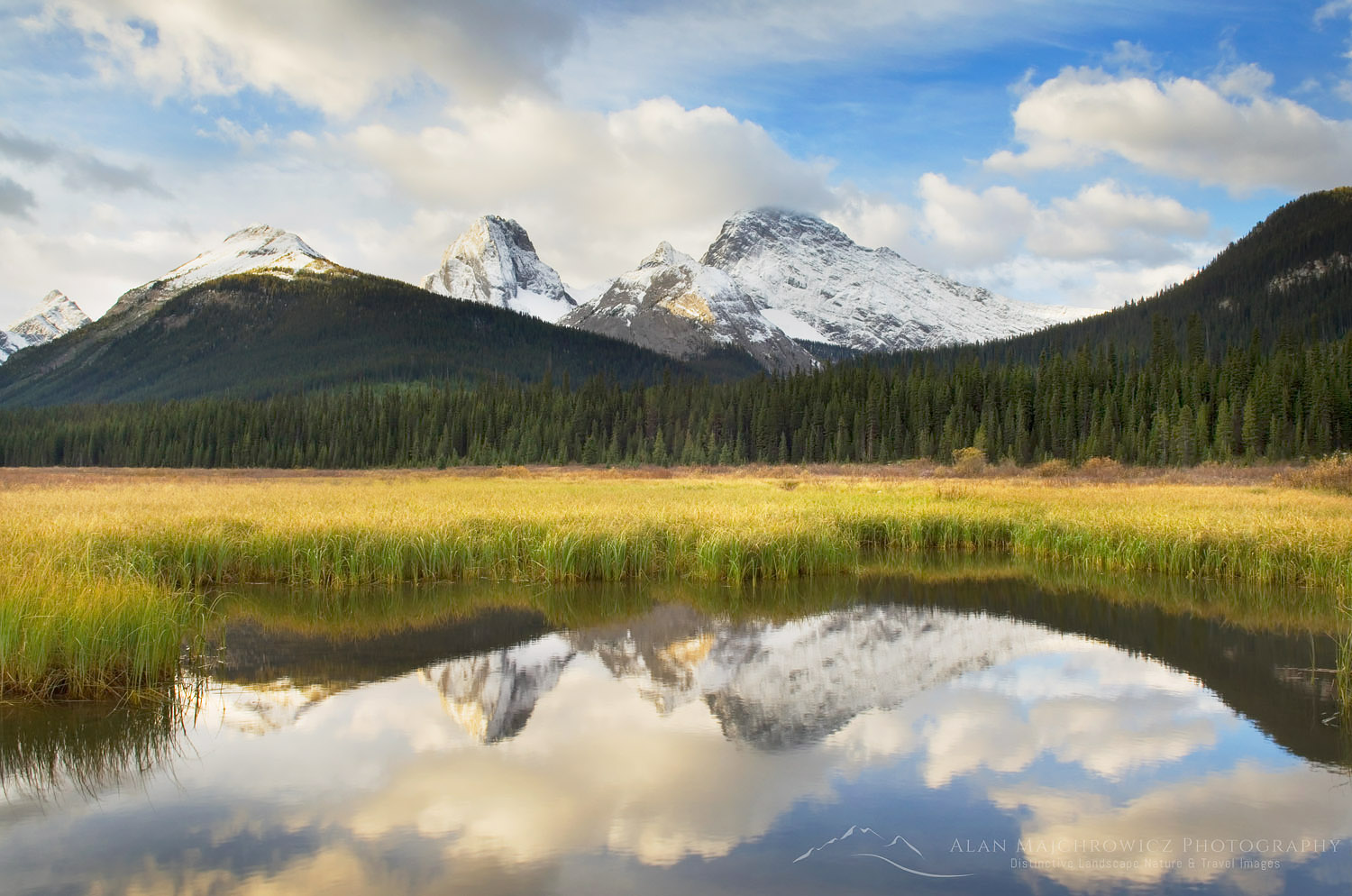 Kananaskis Country Alberta  #53471  Purchase
Fall is here and very soon the annual parade of colors will begin. It seems like just yesterday I was photographing wildflowers in the North Cascades during the height of summer! This year I will once again be returning to several special locations in the majestic Canadian Rockies. It will actually be a close repeat of last years trip which was cut short due to an early arrival of wet cold weather, hopefully I'll be more lucky this time.
The trip will begin at Mount Robson Provincial Park in the North followed by Tonquin Valley in Jasper National Park. By the time in finished with those two locations fall color and especially the subalpine larches will be in full swing. I'll then head south into Banff National Park, Kootenay National Park, Yoho National Park, and Mount Assiniboine Provincial Park.
While I'm on this trip I will of course be in contact with Coleen in the office who will be taking care of regular business and client requests.