Rocky Mountains Photography Tour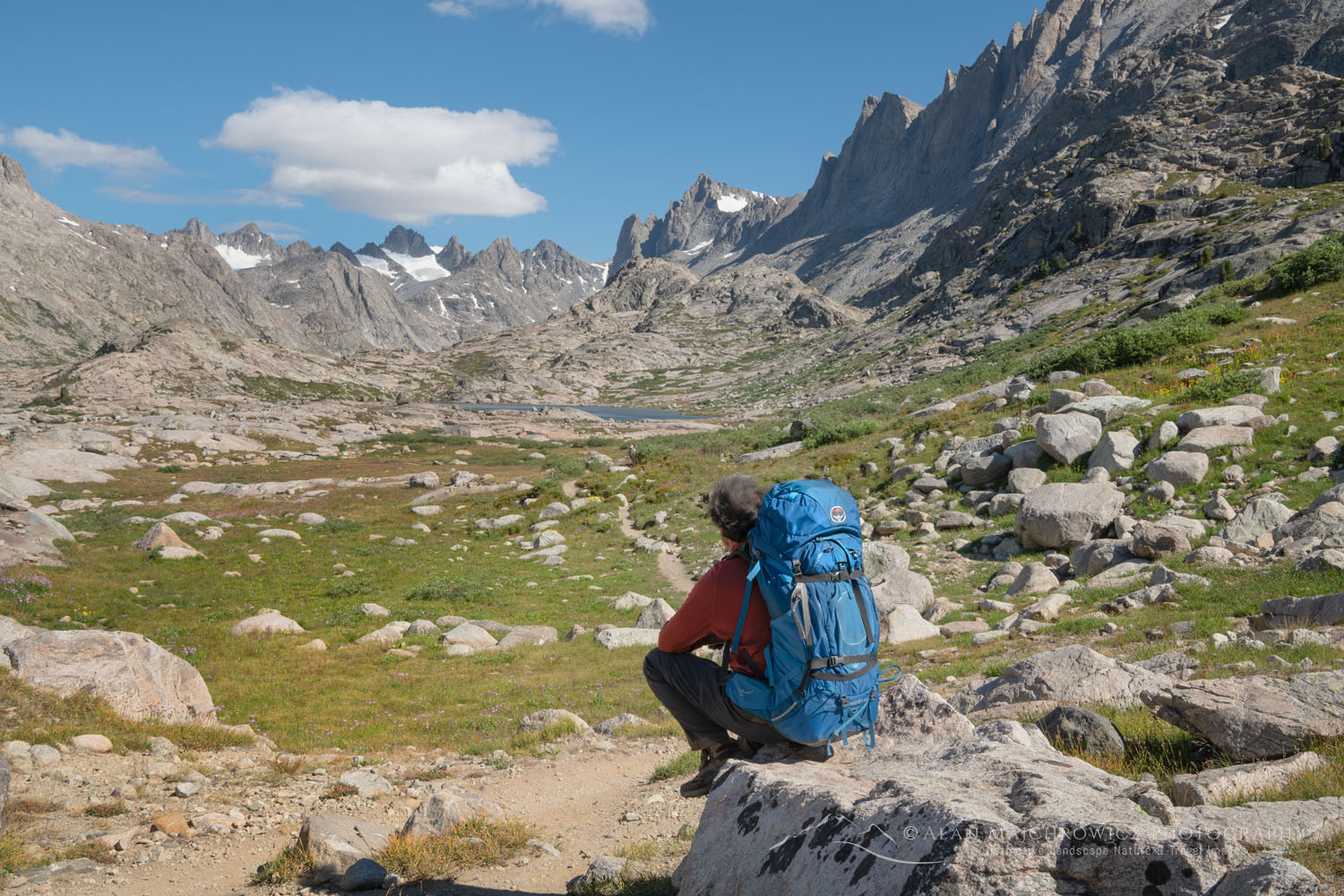 Backpacking Wind River Range #66803
Update 8/162021: Due to wildfires and heavy smoke and haze, this trip has been delayed.
This summer's Rocky Mountains Photography Tour will start on July 9. I was once again hoping to head north to Alaska and the Yukon Territory. But since it looks like the border won't be open in time, it is on to Plan B. So this year I'll be revisiting some locations from 2019 and 2020.
These locations will mainly the Boulder-White Clouds Wilderness in Idaho, and the Wind River Range of Wyoming. I'm also planning a lengthy backpacking trip to the Chinese Wall in the Bob Marshall Wilderness of Montana. That location was on my itinerary last year but I swapped it out for Glacier National Park instead.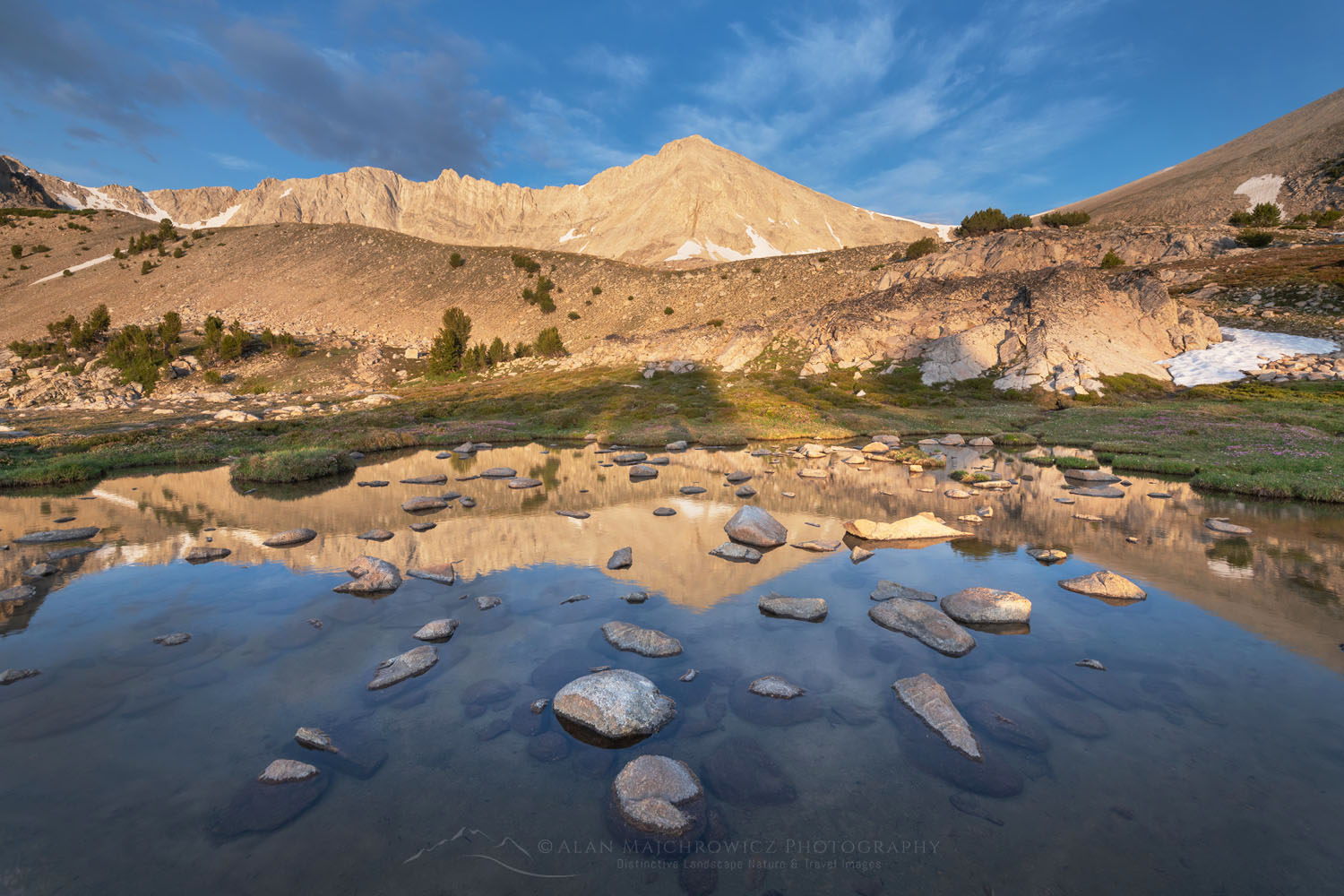 Boulder White-Clouds Wilderness  #68945  Purchase
Boulder-White Clouds Wilderness Idaho
On last summer's visit to the White-Clouds I was only able to visit the north section. This year I'll be backpacking in to the south half to photograph the Boulder Chain Lakes Basin and the some of the highest peaks in the wilderness. This area is also part of the popular White Clouds Wilderness Loop. For my purposes though I will be doing an out and back trip instead of the loop. I'll also have plenty of time budgeted for layovers at the best locations along the route.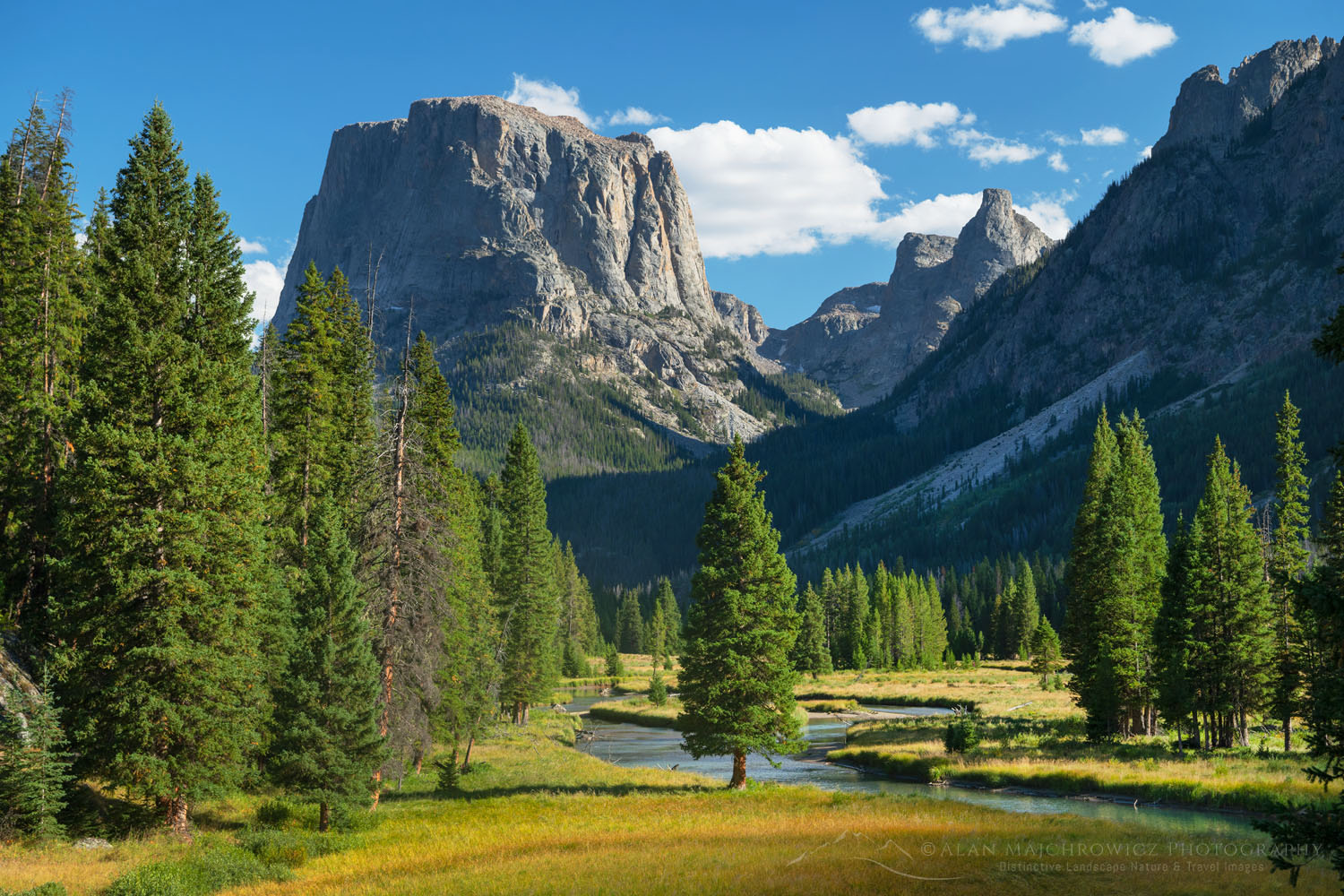 Squaretop Mountain Wind River Range #66997 Purchase
Wind River Range

Wyoming
Ah, what can I say about the Winds? This will be my seventh trip there and I still can't get enough of this spectacular mountain range. It's a backpackers' dream. Thousands of lakes, 40 peaks over 13,000′, miles and miles of trails in the subalpine along the Continental Divide, plus easy cross country travel to boot!
This year my plans will include parts of the Hailey Pass-Washakie Pass Loop, Desolation Valley, and Baptiste Lake. Also on the itinerary will be a return to Cirque of the Towers and Deep Lake. I'll also be returning to the Green Lakes area for more new photos of the Green River and Squaretop Mountain.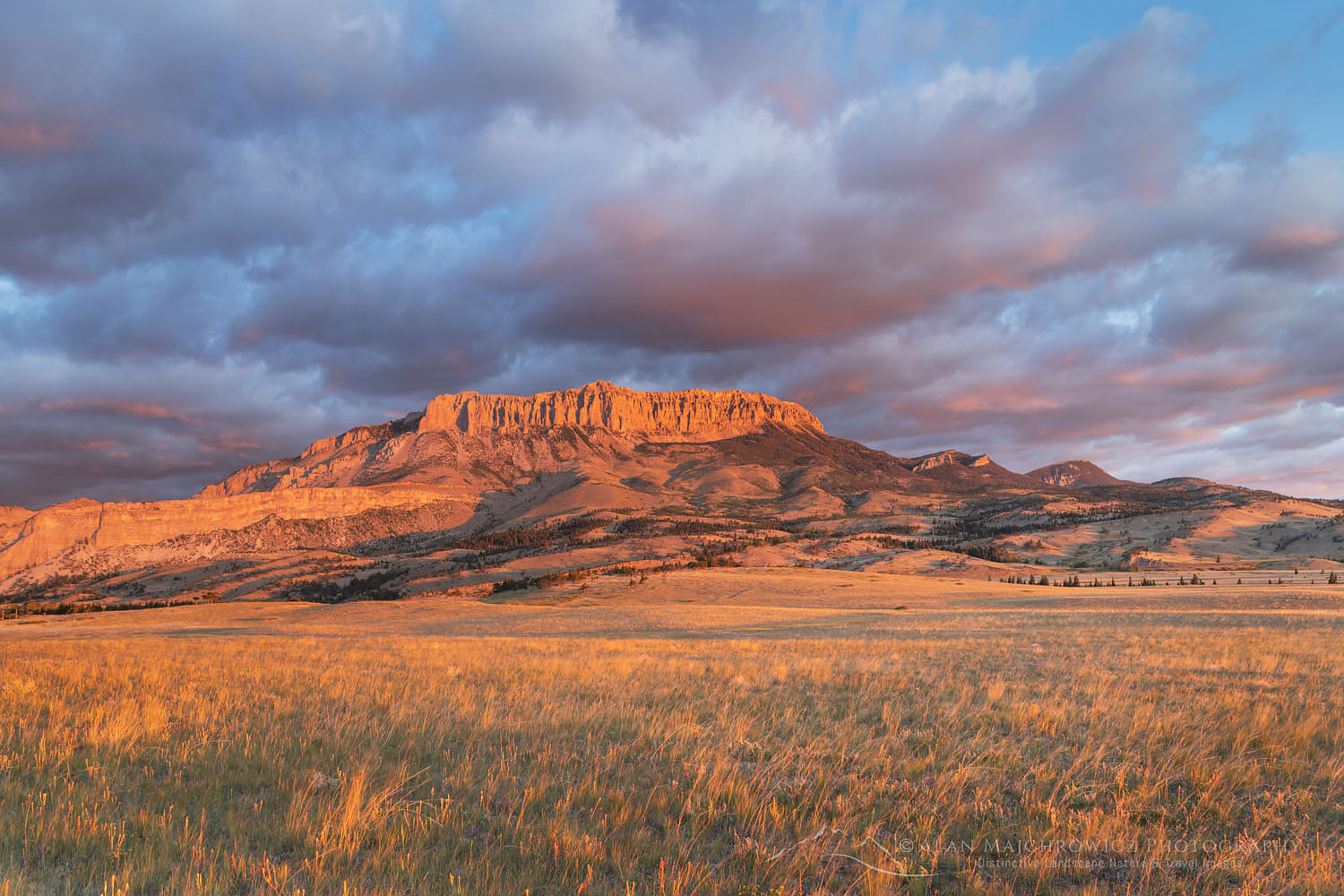 Castle Reef Mountain Montana  #68136  Purchase
Bob Marshall Wilderness

Mont

ana
Known among locals and avid backpackers as "The Bob", this wilderness destination in the northern Rocky Mountains has been on my must photograph list for decades. The Bob Marshall Wilderness Complex is a huge swath of land straddling both sides of the Continental Divide. An important part of the Greater Yellowstone Ecosystem it is home to the largest intact population of Grizzlies in the lower 48.
Last year It was on my itinerary but I took a pass due to an unusual opportunity to obtain backcountry permits in Glacier National Park. The destination on this trip will be a multi-day backpack to the famous Chinese Wall. This is arguably the signature feature of the Bob Marshall Wilderness, a 12 mile long 1000′ high limestone escarpment on the Continental Divide.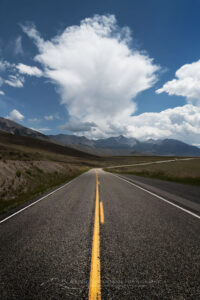 U.S. 93 Idaho #68984  Purchase
A Flexible Itinerary
For an ambitious trip like this several caveats need to be mentioned. First of all if it becomes clear the Canada border will open before the end of July it will be back to Plan A, as in A for Alaska.
Secondly, as with all of my trips that include multiple long backpacking excursions, some locations may be modified due to weather or time constraints. There are already indications of a major wildfire season in the making, so smoky conditions or closed off areas may change my plans.
Finally, if you are in any of these areas in July or August and would like to meet up in the wilderness, or in town for a coffee or beer, feel free to contact me!
If you enjoyed reading Rocky Mountains Photography Tour please share it with your friends, colleagues and family.
Photos appearing in Rocky Mountains Photography Tour are available for Commercial Licensing and Fine Art Prints. Click on any image to purchase, or contact me for more info!
Rocky Mountains Photography Tour