John Day River Oregon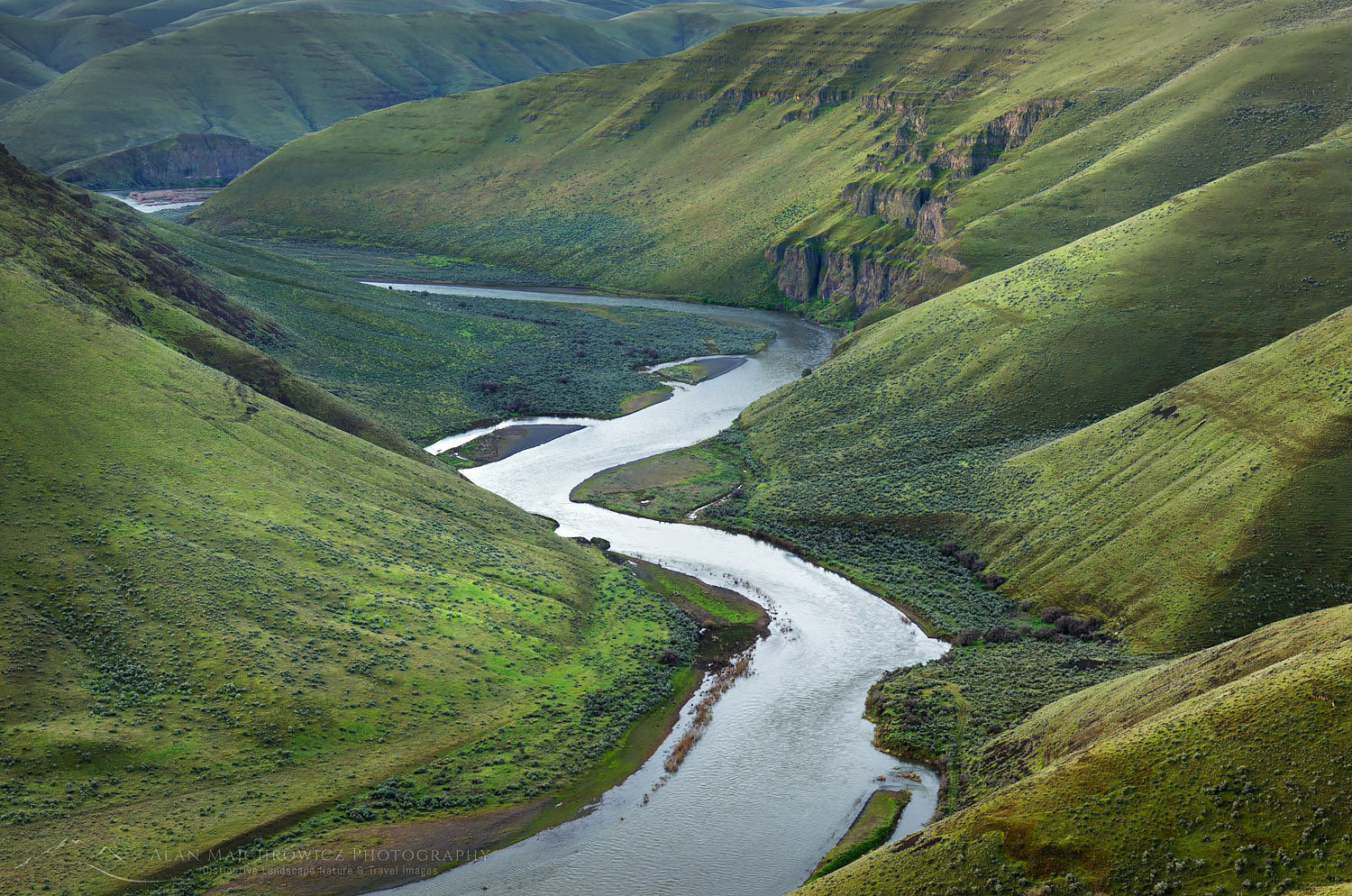 John Day River, Oregon #59904     Purchase
This post will begin a series of recaps from my recent spring photography trip. My first stop was Cottonwood Canyon State Park, along the lower John Day River Oregon. This is Oregon's newest state park and it was a pleasure to visit. As you can see from the photos the surrounding country is part of the Coloumbia Plateau, with the John Day River cutting canyons through the flood basalt. The nature of this geology helps the river create many scenic winding turns and horseshoe bends.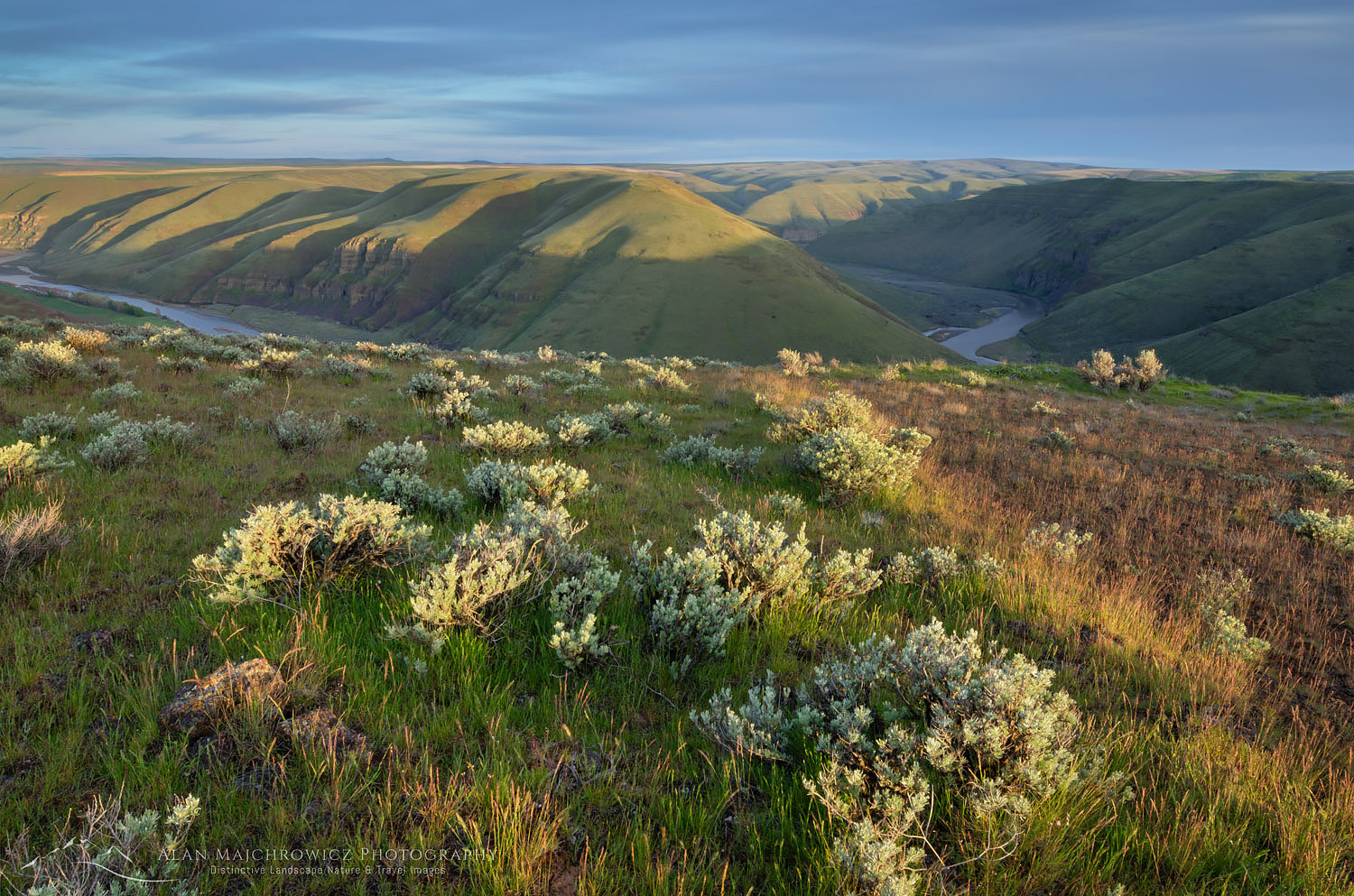 John Day River, Oregon #59852    Purchase
Visiting this area in early spring offers cool green hillsides sprinkled with a variety of wildflowers. Most notably Balsamroot (Balsamorhiza sagittata) and Desert Parsley (Lomatium laevigatum). Later in the season the hills will turn a golden brown, and the weather will be much hotter. The park was donated by a local ranching family and contains several remnants of its past, such as a picturesque red barn and some farming implements. A small campground is located right along the river where several nice riverside trails begin. If you're not into natural history or photography the river is supposedly great for fishing and the spring runoff offers excellent rafting.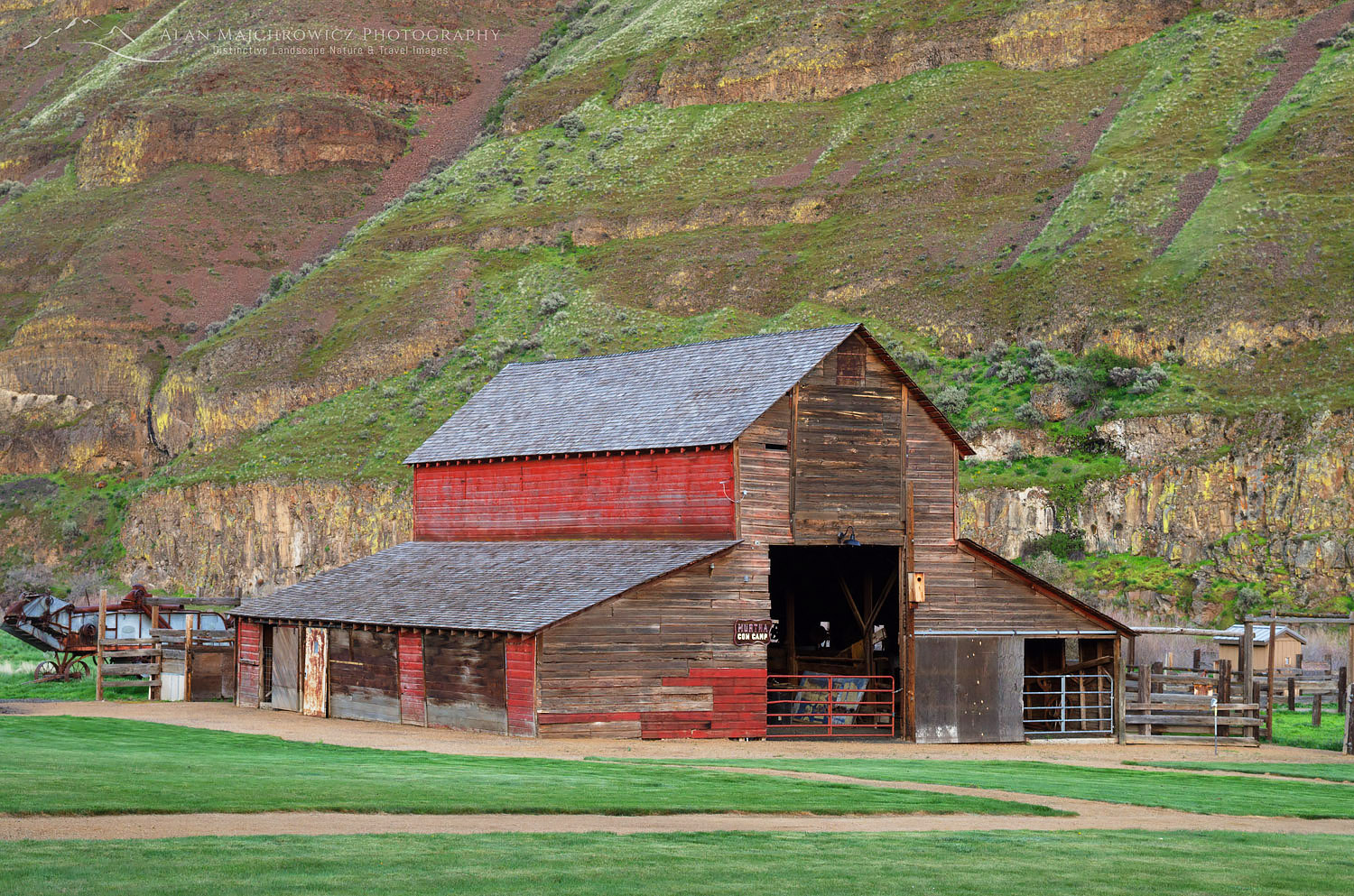 Red barn Cottonwood Canyon State Park, Oregon #59841    Purchase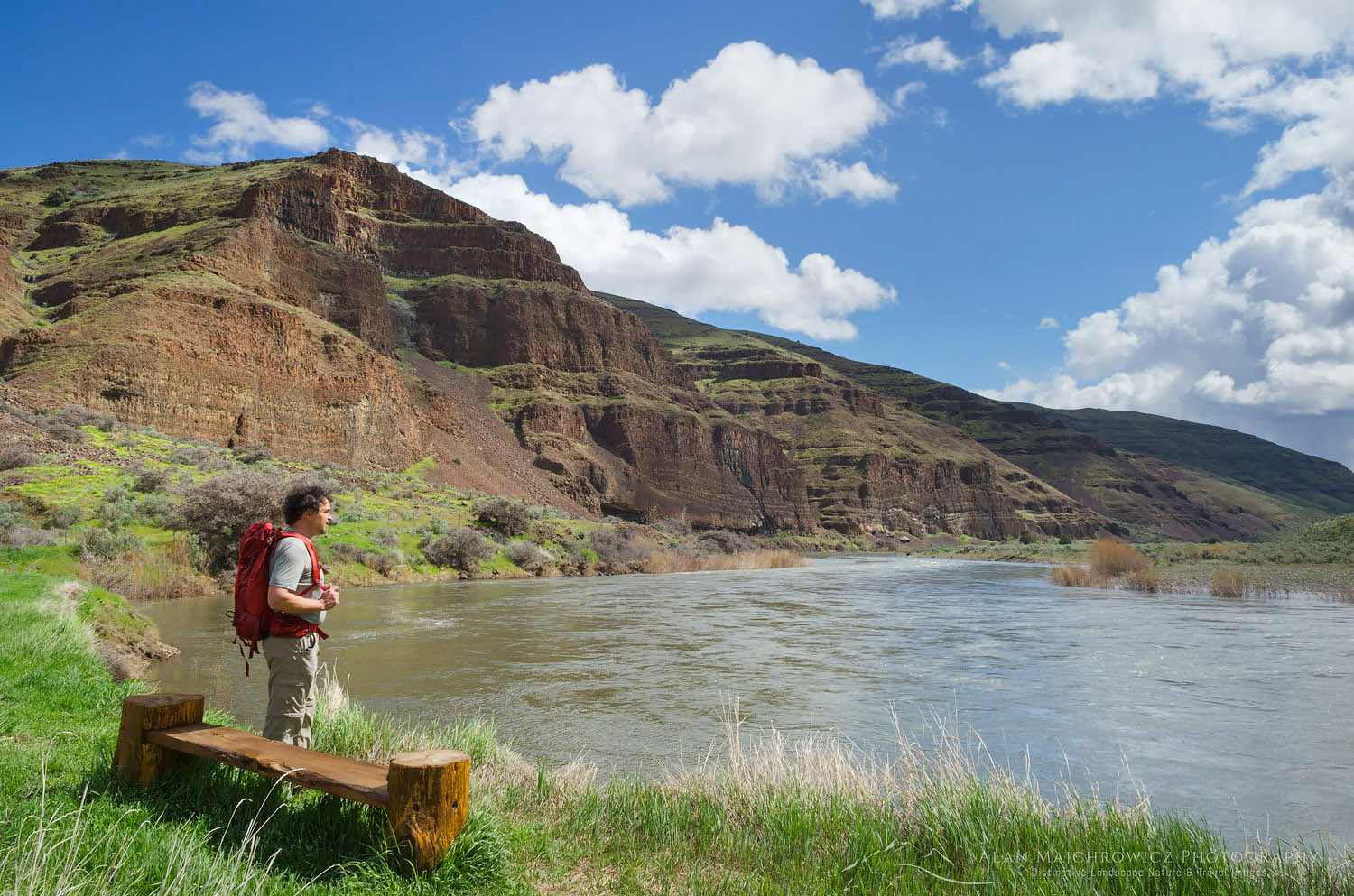 John Day River Cottonwood Canyon State Park, Oregon #59797    Purchase
Photography, of course, was the main reason for my visit. The goal was finding some nice views of the river bends. This proved however to be a bit of a challenge as many of the best bends were inaccessible by road or foot. After scouring Google Maps I did manage to find a backroad close to the canyon rim with a nice view. My research showed the best horseshoe bend view is situated about an hour drive south of the park. The weather forecast didn't look good enough to make the trip worth it though. That one will have to wait until my next trip to the area.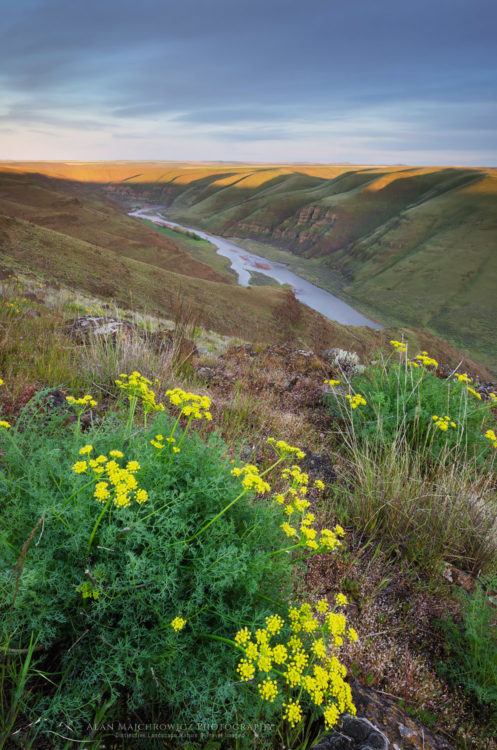 Desert Parsley, John Day River, Oregon #59858    Purchase
A couple words of warning if you visit this quiet and special area. All unsurfaced roads can be impassable to vehicles after a rain, they turn into a gluey gumbo. Trust me on this, I once almost got stuck and had to wait a couple of days for the road to dry out before I could safely proceed. Rattlesnakes are common, and in spring ticks can be a problem. Also in late spring and summer the temperature can be very hot, with little shade to provide relief.
If you'd like to see more photos from this area you can search John Day River or Cottonwood Canyon State Park on my website. All photos can be licensed for editorial or commercial use or also be purchased as prints. Thanks for viewing and please pass this post along to your friends!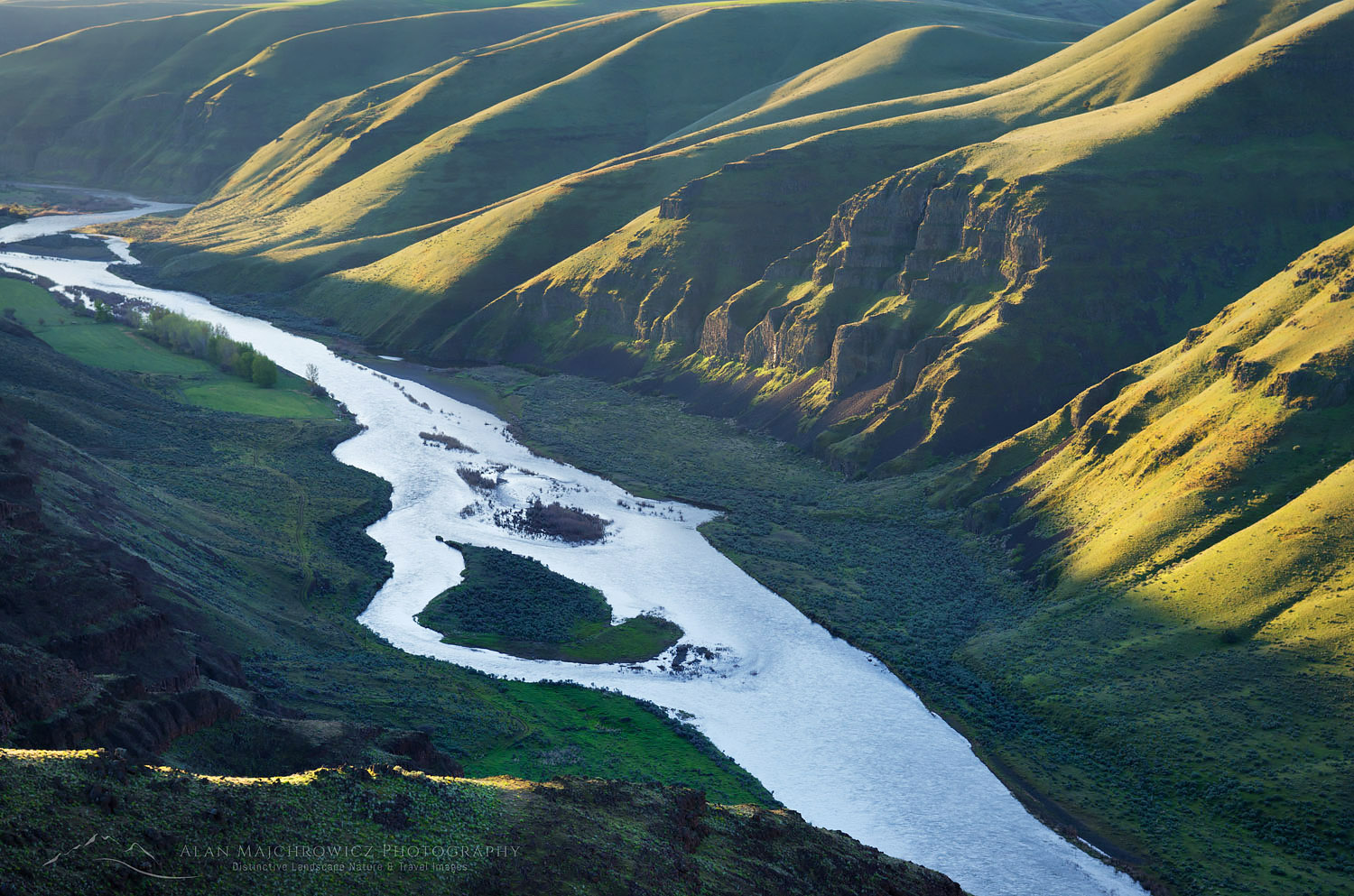 John Day River, Oregon #59912     Purchase
John Day River Oregon