Burney Falls and Sonoma Valley California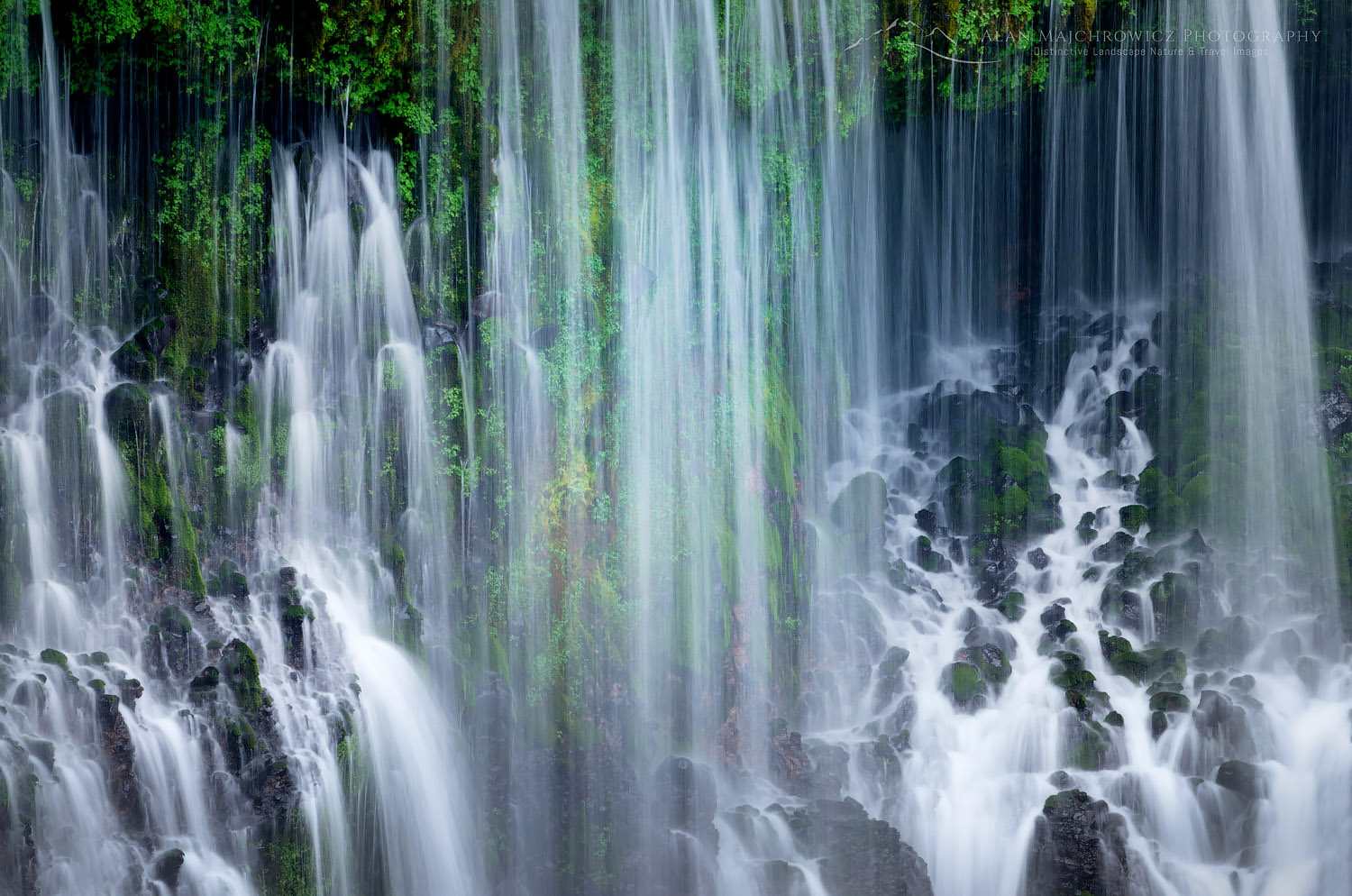 Burney Falls #60182 Purchase
Last April I visited Burney Falls and Sonoma Valley California as part of a Spring photography tour. This tour encompassed hood River Oregon the northern California coast and finally back to eastern Oregon. On the way to the California coast I took the opportunity to make my first visit to these iconic locations.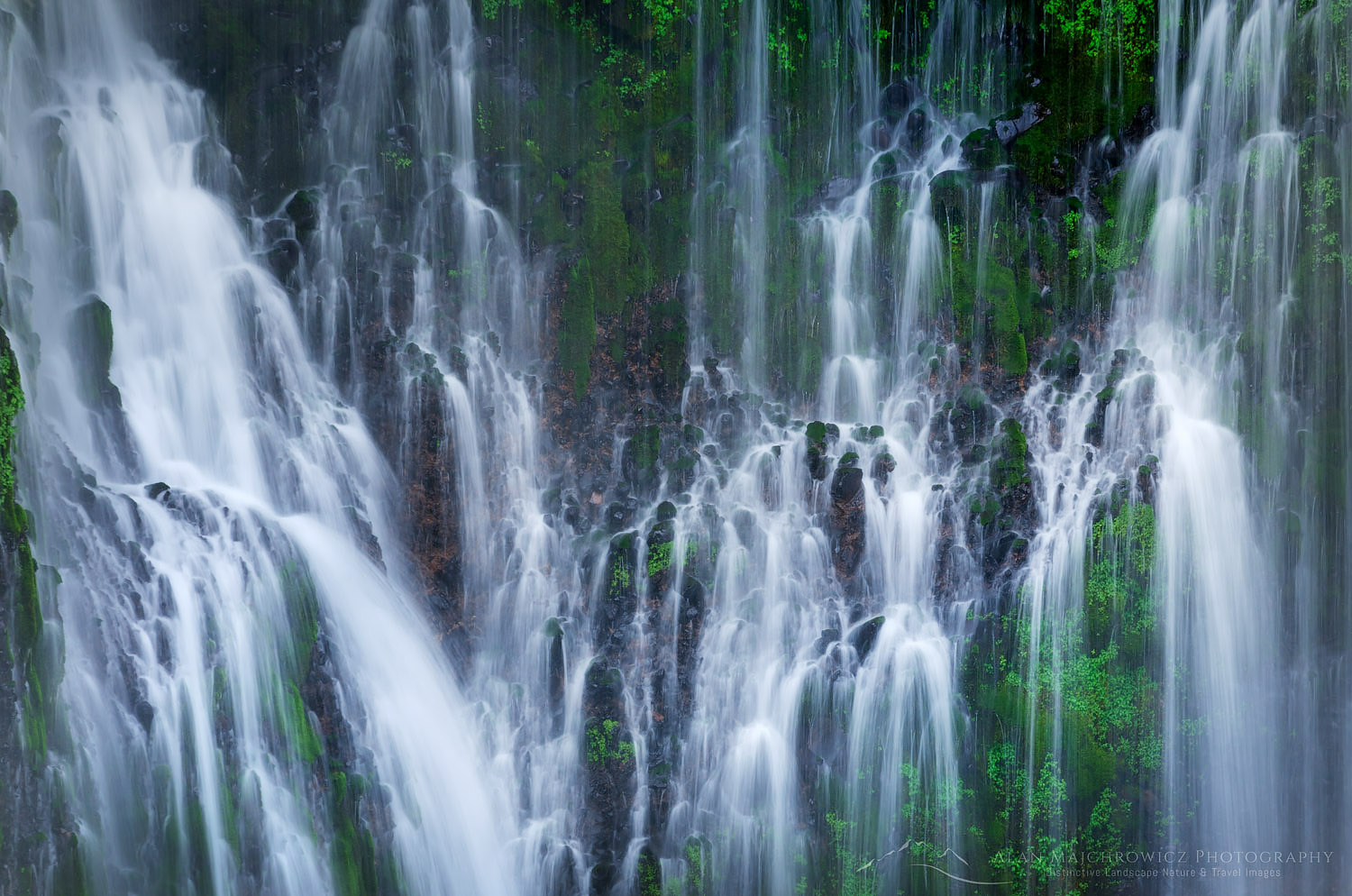 Burney Falls #60183 Purchase
McArthur Burney Falls State Park is the second oldest state park in California. Located  in the Cascade Mountains northeast of Redding the falls are the centerpiece of the park. Created by both Burney creek and springs issuing from layers of volcanic rock, the falls are an imposing site. Like many large waterfalls Burney falls can be difficult to photograph due to constant mist created by the thundering water. Visiting at this time of the year there isn't much colorful foliage around the falls so I decided to focus on details. Using a medium telephoto lens and long exposures, I found numerous compositions on the far side of the falls. The rest of the park is mainly forested with several hiking trails and a very large and pleasant campground. Unfortunately since I was anxious to get to the coast I stayed only long enough to photograph the falls.
Sonoma Valley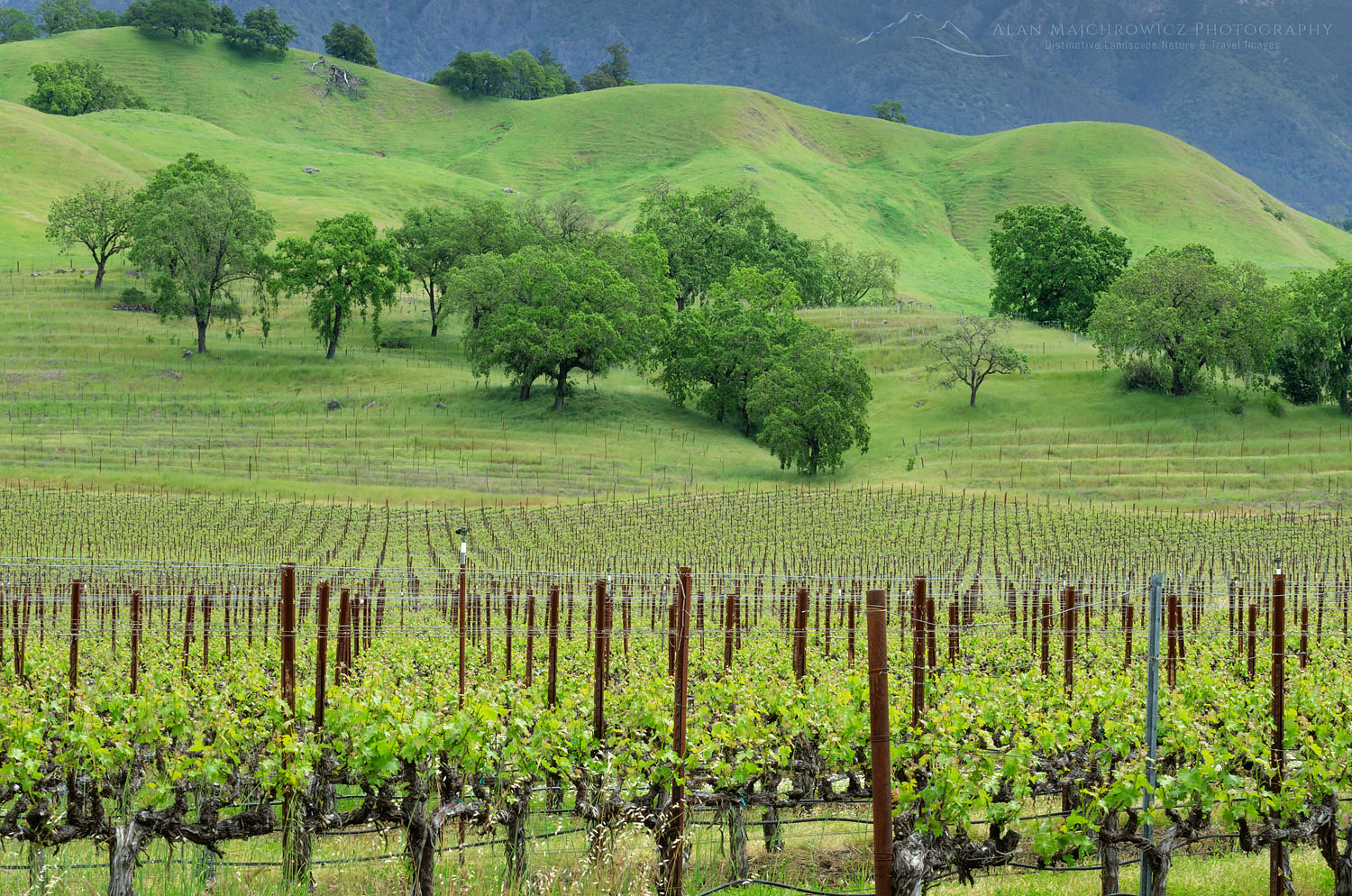 Sonoma Valley Vineyard #60208  Purchase
My next brief stop on the way to the coast were the famous vineyards of the Sonoma Valley. Considered the birthplace of the California wine industry Sonoma Valley is home to some of the oldest vineyards and wineries in the state. Alexander Valley in the north was where I was able to leisurely drive along backroads to photograph the lovely scenery.
Along the way I had to stop at Soda Rock Winery. Not only were there some nice vineyards to photograph, there was also the imposing and whimsical Lord Snort guarding the entrance to the winery.  Showcased at the 2016 Burning Man Festival, Lord Snort is a metal sculpture by Bryan Tedrick. Visiting the tasting room, I felt very much out of my league among the lavish furnishings. Trying a white wine, I don't remember what kind, the nice woman behind the bar talked up the complexity of notes, which of course just flew over my head. However, if this had been a distillery in Scotland it would've been a much different story!
Sonoma Valley Vineyard #60221  Purchase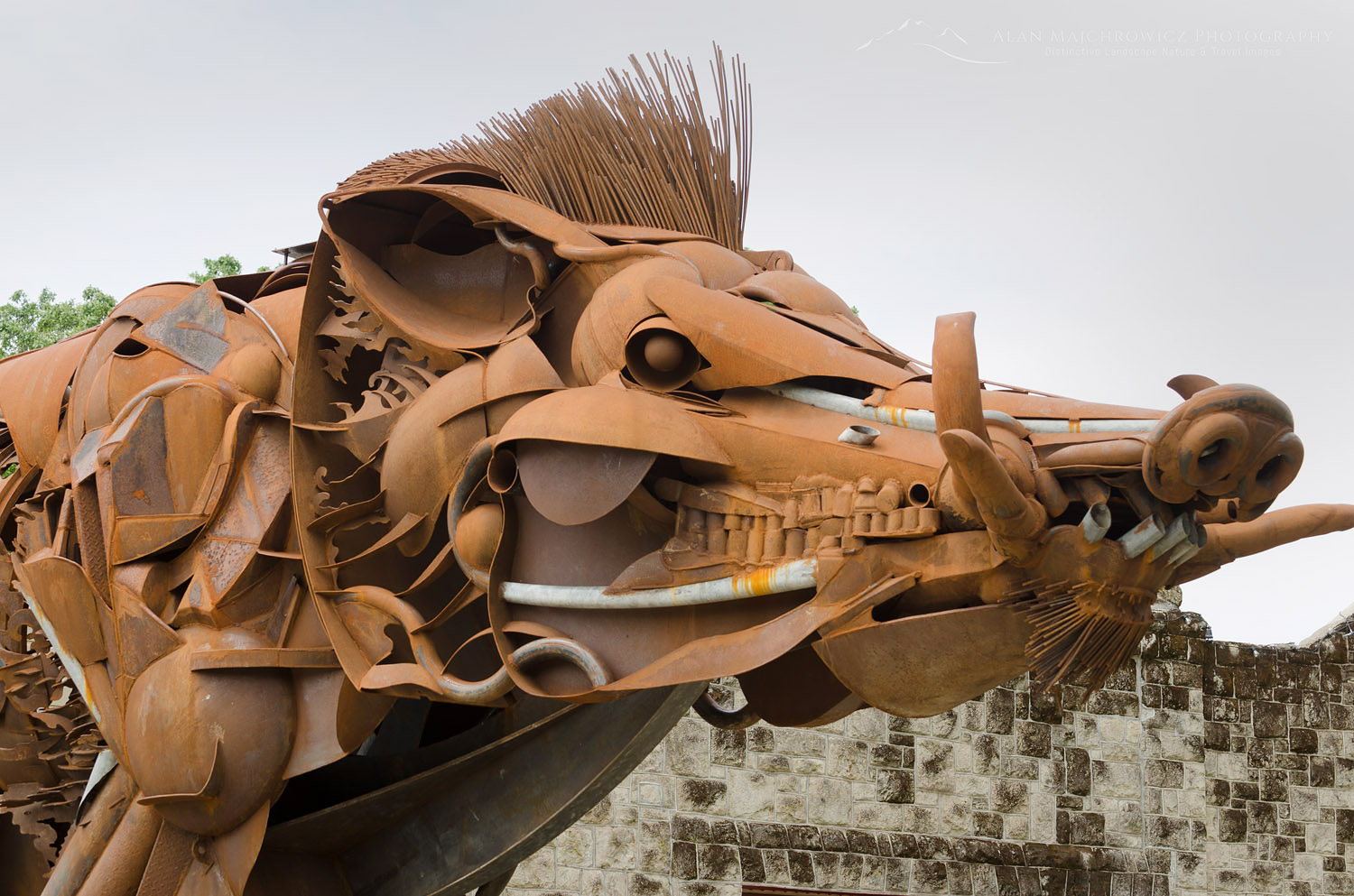 Lord Snort Soda Rock Winery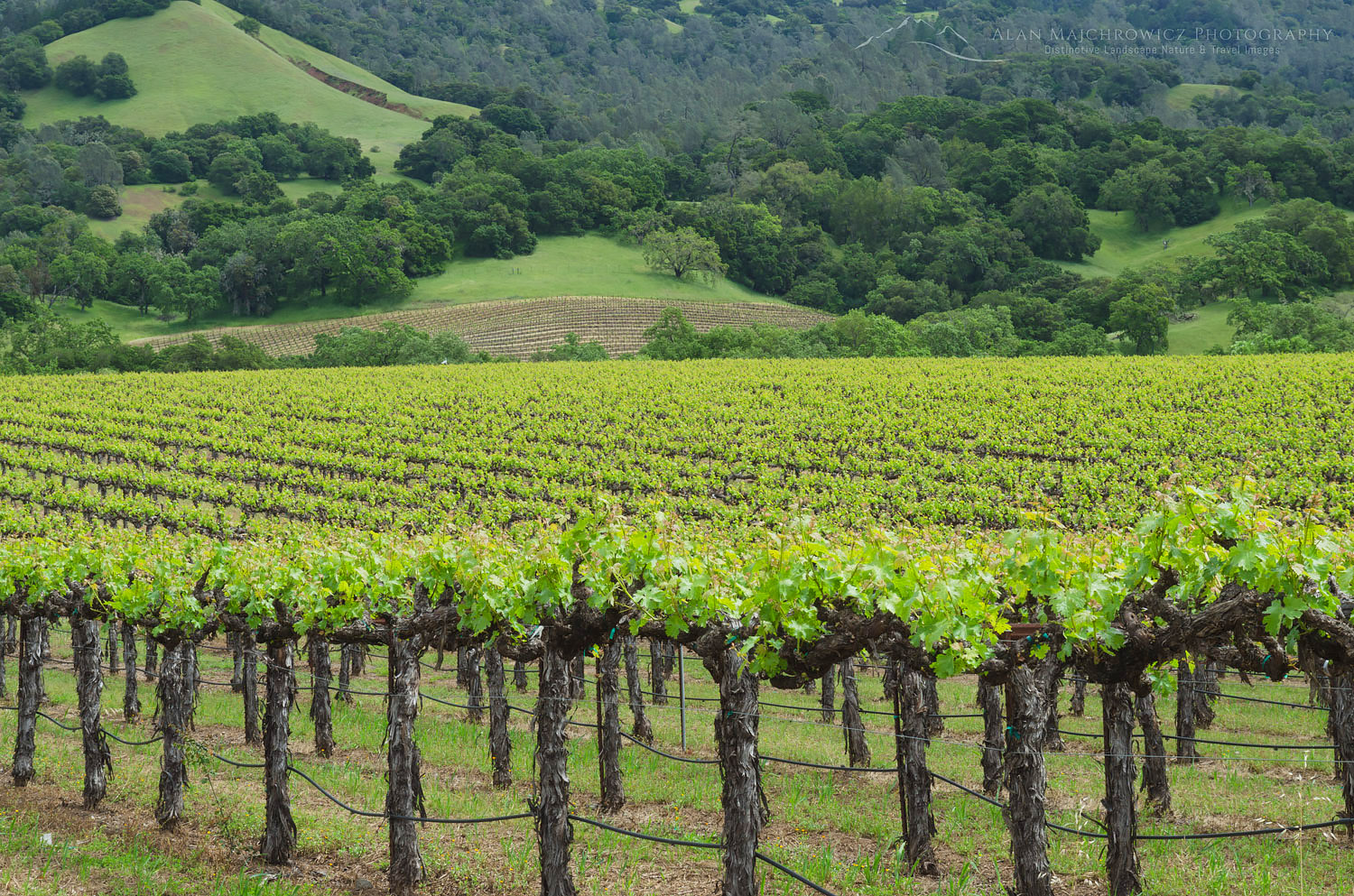 Sonoma Valley Vineyard  #60213  Purchase