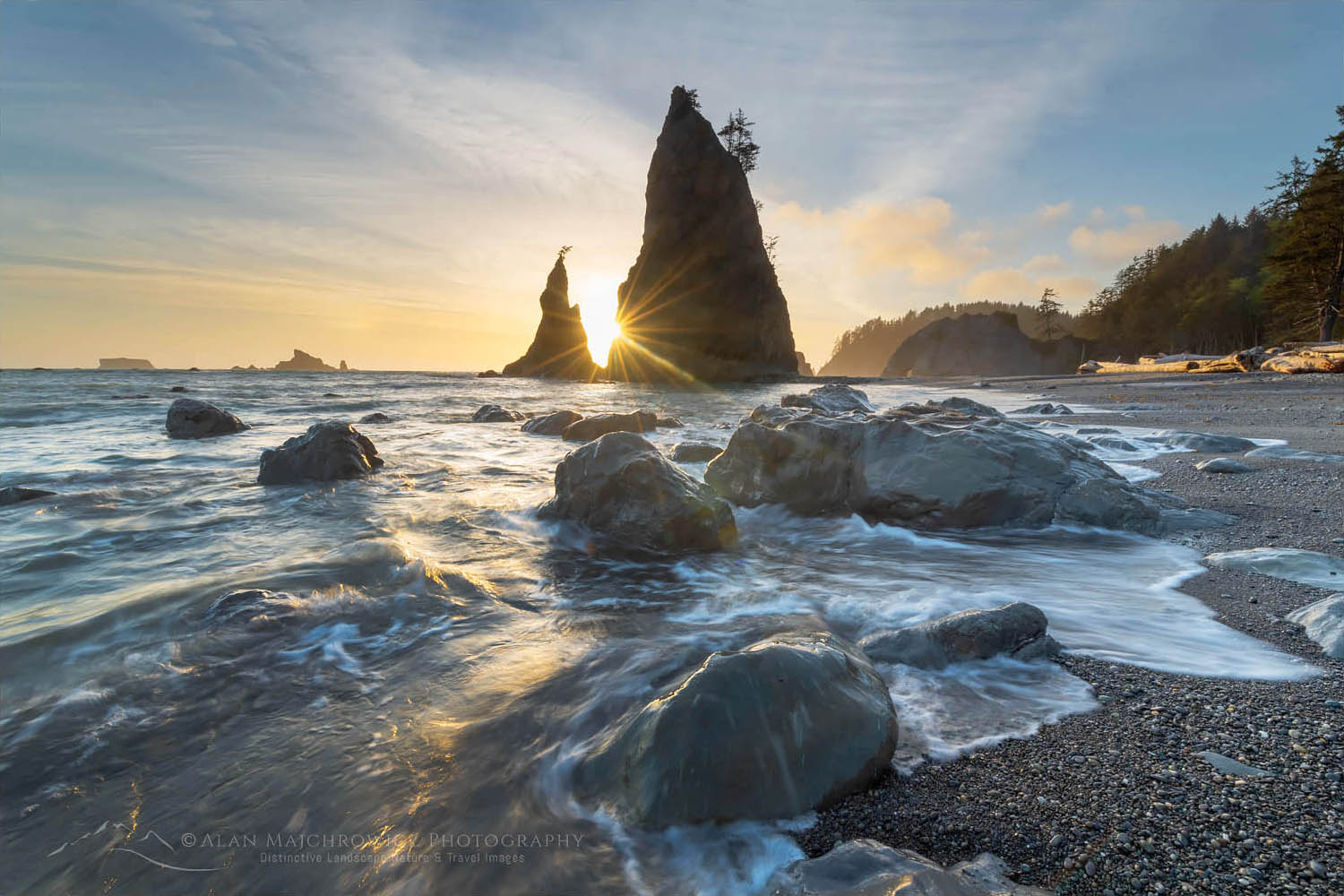 Split Rock Rialto Beach Olympic National Park #65305  Purchase
To all of our clients and social media followers who have expressed concern over our health and safety during the COVID-19 crisis. Rest assured we are healthy, and like you we're looking forward to better times just around the corner.
Being a professional photographer or artist is difficult even in the best of times. And during a crisis like this the challenges of continuing to produce images are immense. With social distancing policies in place worldwide, and nearly all public spaces closed indefinitely, including National Parks and wilderness areas, it's nearly impossible to create the images that you and our business depend on.
However, we are still able to fill print and licensing orders. And as soon as it is deemed safe we will be hitting the road and trails to get back to creating new images.
So Coleen, Addie, and I would like to offer a heartfelt thank you to all of you who have continued to support us through purchasing prints, licensing, or responding to our social media posts.
We also pray that you and your families stay healthy and safe. Sticking together we will all emerge from this stronger than ever!