Gila Cliff Dwellings National Monument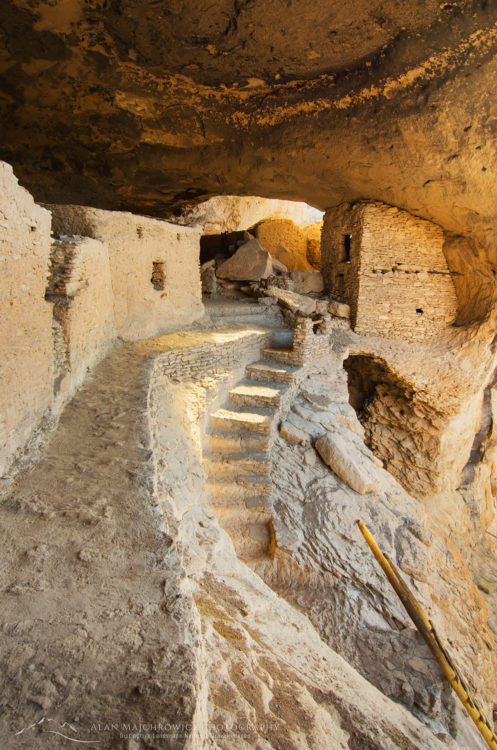 Gila Cliff Dwellings National Monument #57013 Purchase
On my recent photo trip to the Southwest I made a point of including, among my subjects, sites of Ancestral Puebloans. Several years ago I began visiting and photographing ruins, pictographs, and petroglyphs in the Cedar Mesa region of southern Utah. Finding these sites to be very intriguing and educational I wanted to explore more of them on future trips. On this latest excursion, my first stop was Gila Cliff Dwellings National Monument in western New Mexico.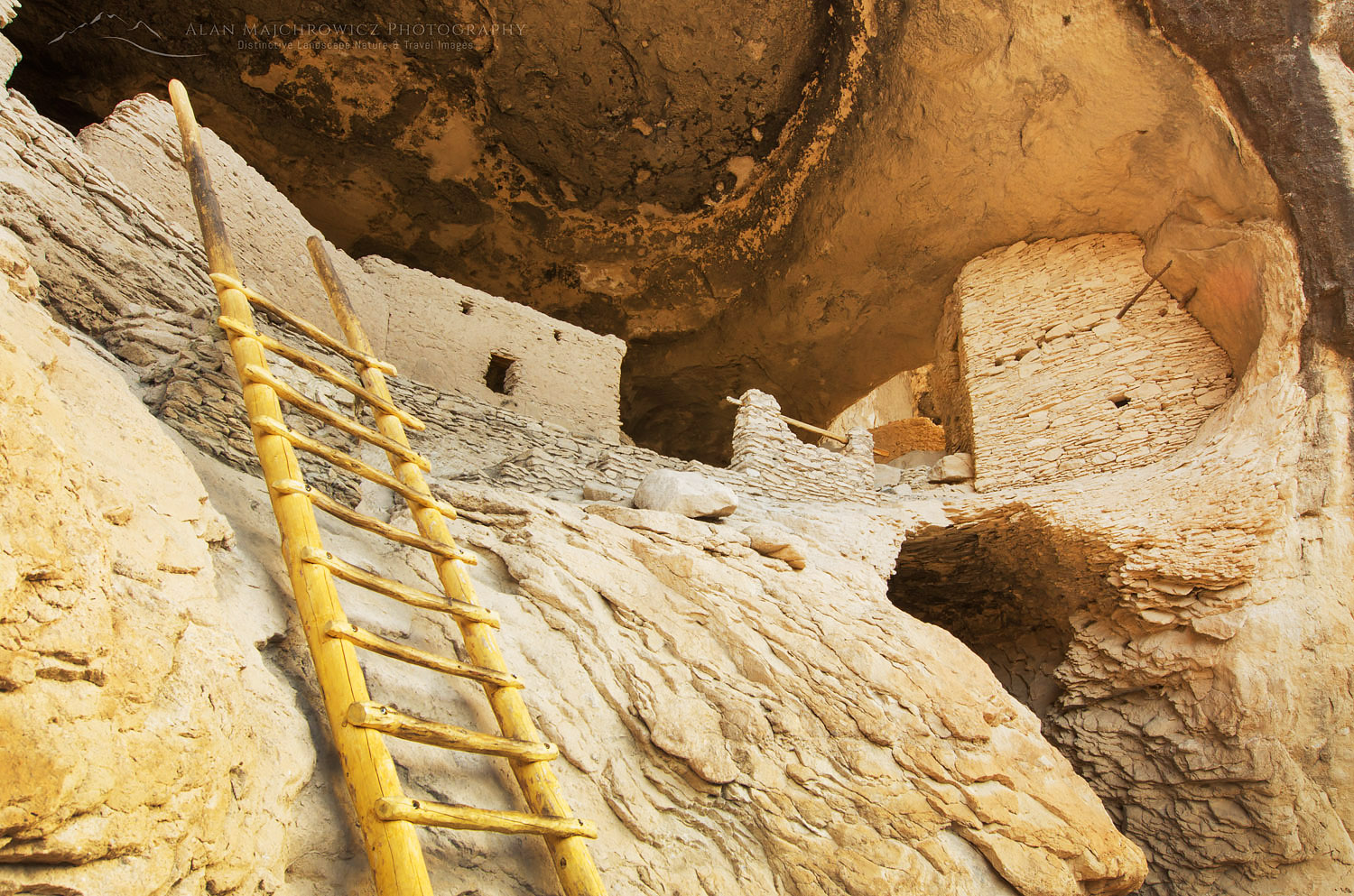 Gila Cliff Dwellings National Monument #57023 Purchase
A Home in the Cliffs
Gila Cliff Dwellings, near the Gila River, was home to the Mogollon people around 1200 AD. It was thought to be inhabited until the early 1300's. Like most of the ancestral ruins on and near the Colorado Plateau, the inhabitants mysteriously to abandon their homes and villages near the end of the thirteenth century. Within the boundary of the monument there are many preserved sites. The main dwellings consist of around 46 rooms among five cliff caves. You can visit in around an hour. Although it would be a shame to drive this far without making it a leisurely visit. At the main cliff caves a very knowledgeable ranger is stationed to answer all your questions and explain in detail the history of the Mogollon people.
If you decide to visit the monument be aware that it is a long drive. Silver City New Mexico is the nearest town. The distance is only 44 miles but the road follows a winding route through the mountains. Making the time traveled from Silver City around two hours. The monument has some primitive camping available. There are also a few national forest sites nearby along, with some natural hot springs.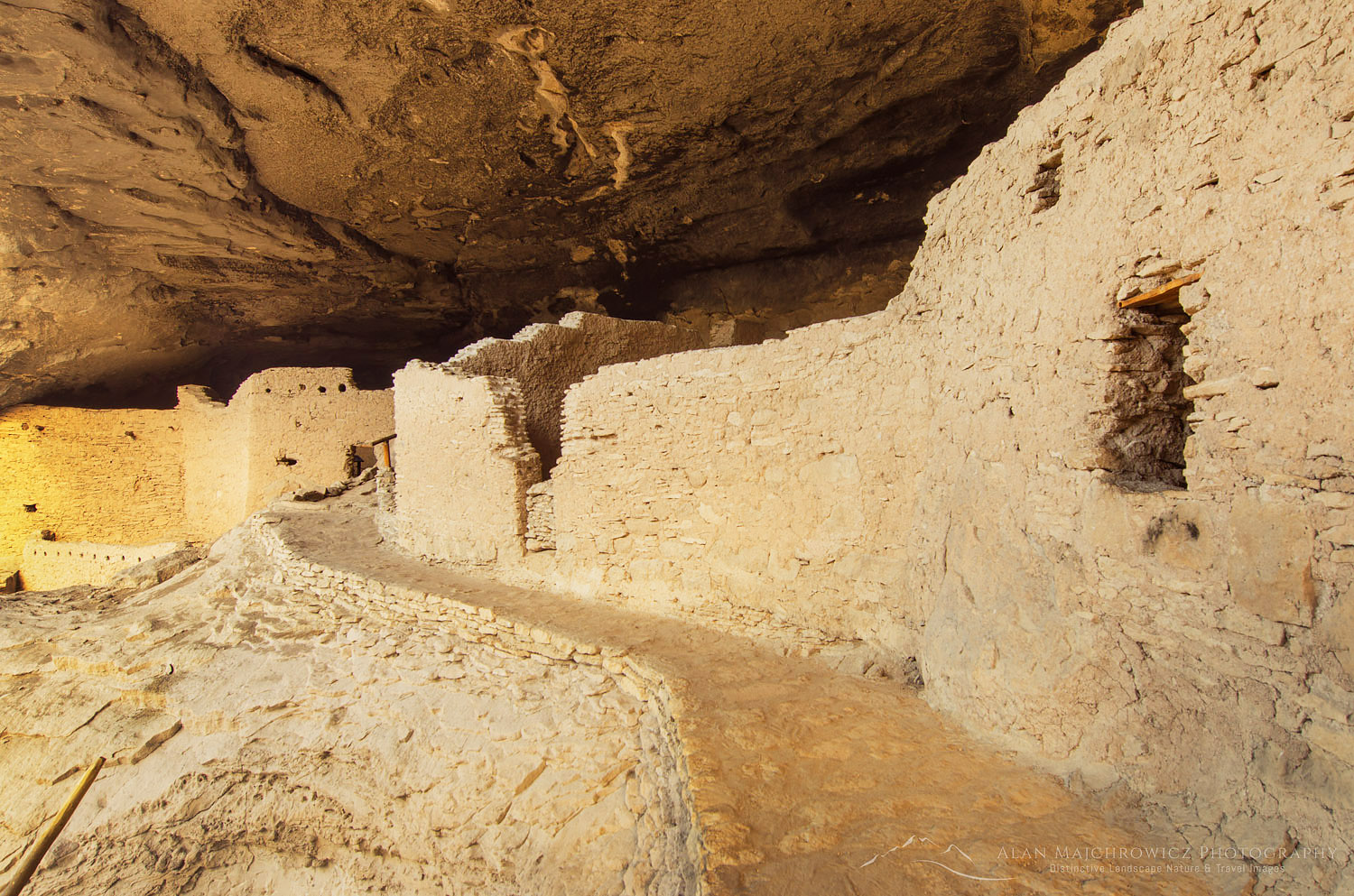 Gila Cliff Dwellings National Monument #57009  Purchase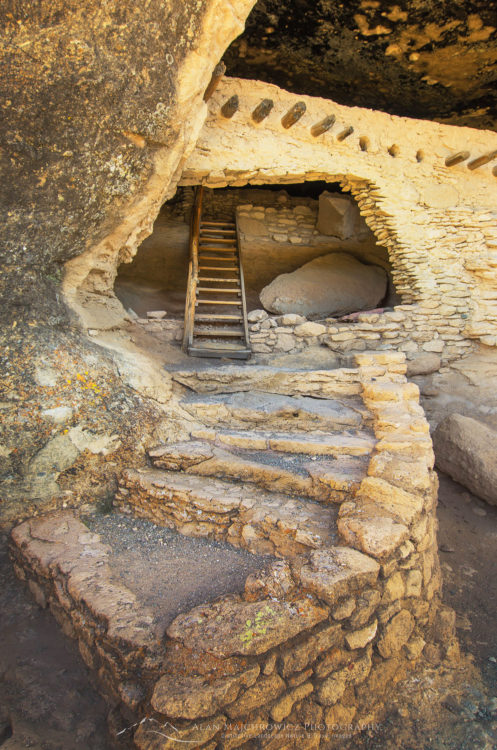 Gila Cliff Dwellings National Monument #57008  Purchase