Methow Valley Winter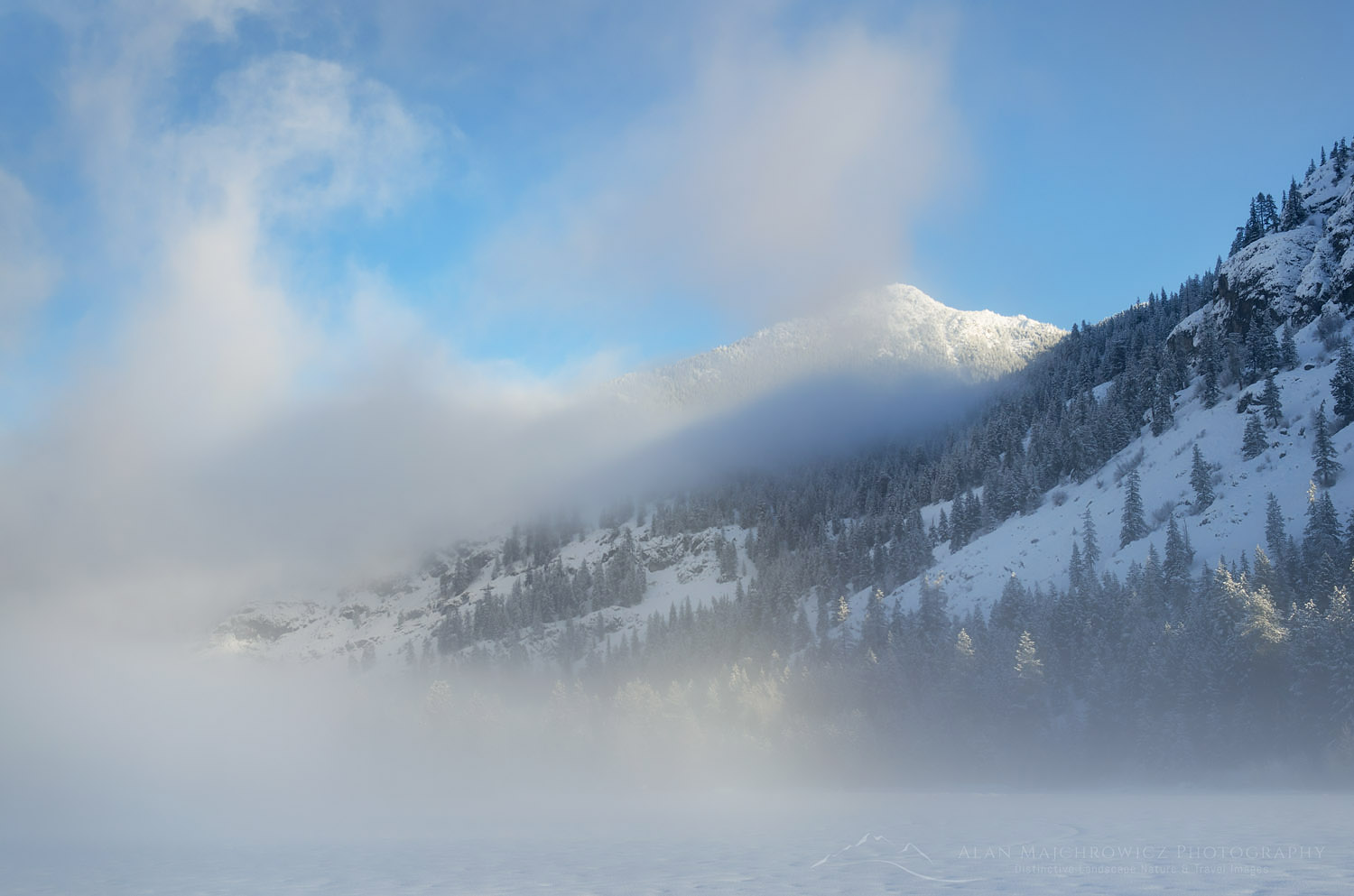 Clearing fog near Mazama, Washington #56617  Purchase
Last month I made a quick trip to the Methow Valley in north-central Washington for some much-needed fresh air exercise and photos. The weather in western Washington had been fairly warm and rainy. So I headed to the east side of the North Cascades for a quick fix of winter conditions.
The Methow Valley is renowned for its extensive network of perfectly groomed cross-country ski trails and dependable snow cover. The area is also very popular with snowmobilers and backcountry skiers. They access the high country via the closed North Cascades Highway. On this trip, I stayed in the upper part of the valley near the Mazama area where I knew of several good spots for photographing if the light was right. Here are a few of the highlights from this trip.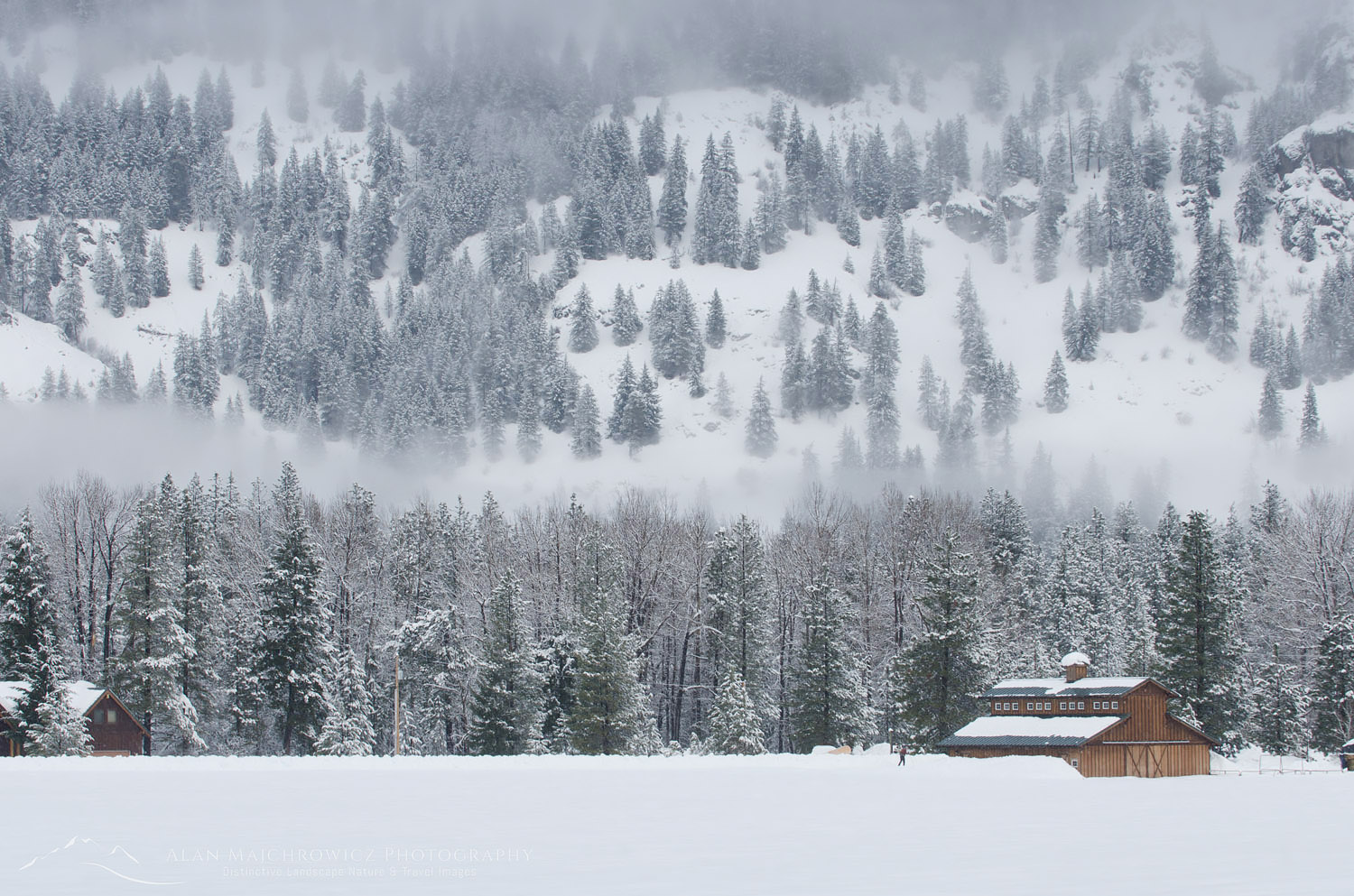 Barn near Mazama, Washington #56601  Purchase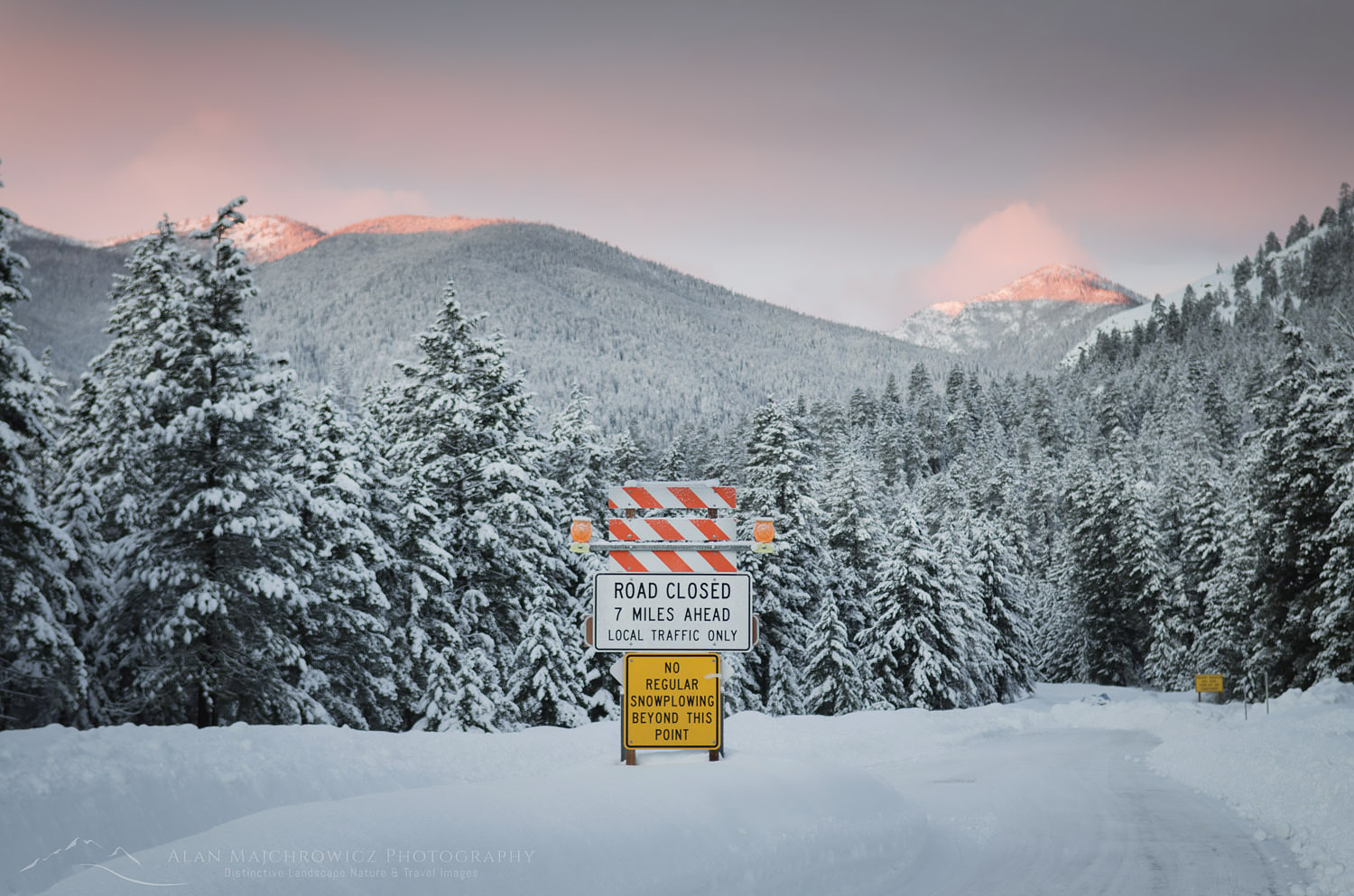 North Cascades Highway winter closure, near Mazama, Washington #56605  Purchase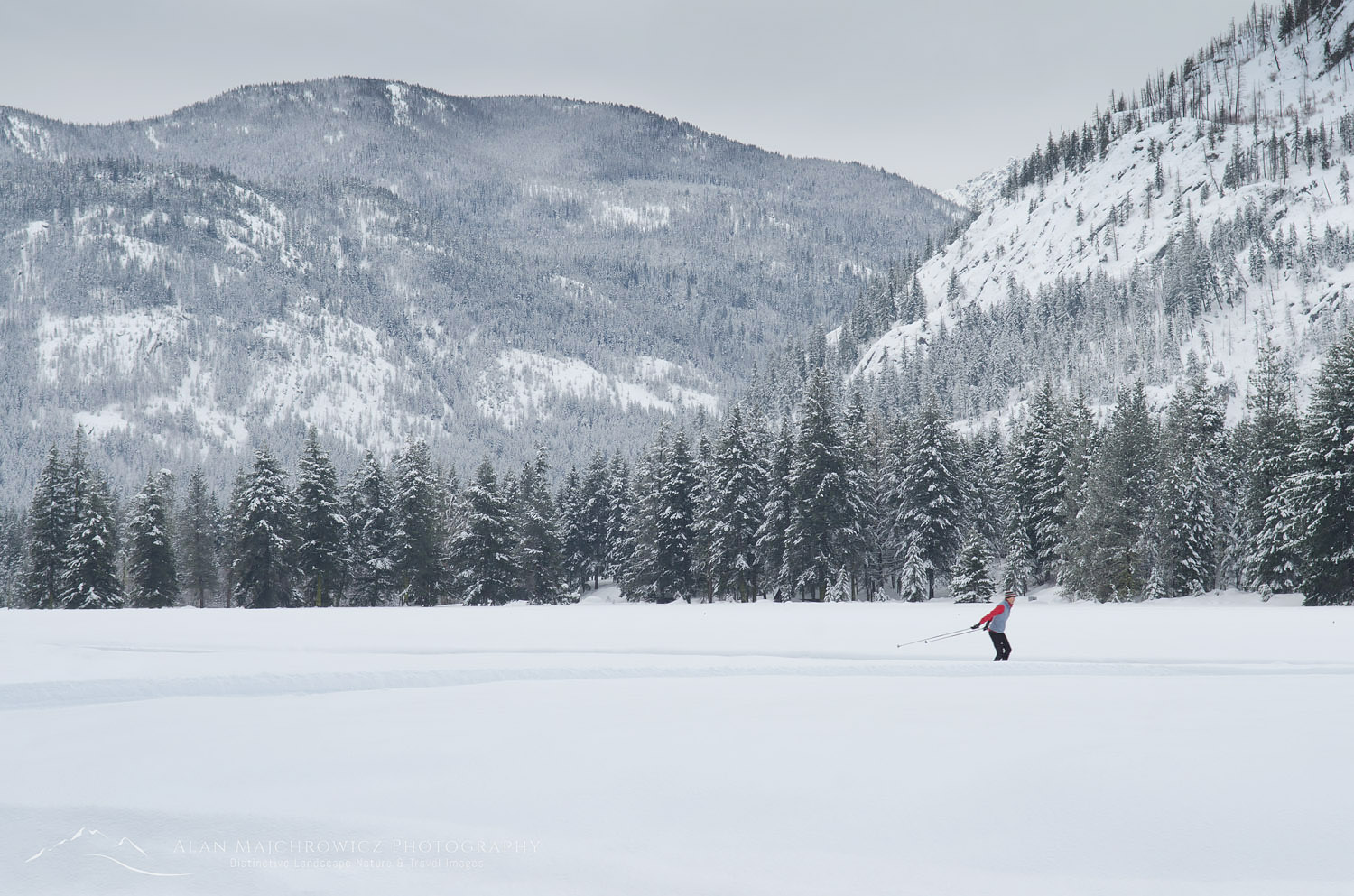 Cross-country skier on Methow Valley trails #56646  Purchase
Also, check out Methow Valley Fall Foliage to see another season in the Methow!
Leave No Trace
Please follow the guidelines of Leave No Trace (LNT). The Methow Valley and all other natural areas throughout the world are under incredible pressure from growing amounts of visitors. Please do your part to help preserve these precious areas for future generations!
To learn more about the principles and practicing LNT please take a few minutes to visit the Leave No Trace Center for Outdoor Ethics. Your children and grandchildren will thank you!
Seven Leave No Trace Principles
Plan ahead and prepare.                                       

Travel and camp on durable surfaces.                 

Dispose of waste properly.                                                                         

Leave what you find.                                            

Minimize campfire impacts (be careful with fire).

Respect wildlife.  

Be considerate of other visitors.
*Also, be respectful of private property. Many of the locations in this post are adjacent to private property. The Methow Valley Trail system often crosses private property boundaries and exists due to the blessing of local property owners. 
Photos appearing in Methow Valley Fall Foliage are available for Commercial Licensing and Fine Art Prints. Click on any image to purchase, or contact me for more info!