Fort Casey State Park  #62178b  Purchase
Back in late April I made a brief visit to Fort Casey State Park located on Whidbey Island. Years ago, when we lived on South Whidbey I would make regular trips to this scenic and historic park. Later we would bring relatives there when visiting from back east. But although I've always wanted to spend some time photographing the park it never seemed to fit into the schedule. That is until this April, when I planned an Olympic Park coast trip. Coming down from Bellingham I stopped for the day at Fort Casey before taking the Keystone Port Townsend Ferry, adjacent to the park, the next morning.
Fort Casey State Park is an attractive destination for several reasons. First, it sites on the west side of Whidbey Island with a commanding view of the Olympic Mountains, the Strait of Juan De Fuca, and Admiralty Inlet. One could spend a day sitting on the bluff just watching ships sail by. With the right timing you can even witness an aircraft carrier from the Home Port in Everett sail by. With exceptional luck and a good set of binoculars it's possible to even see a Trident submarine.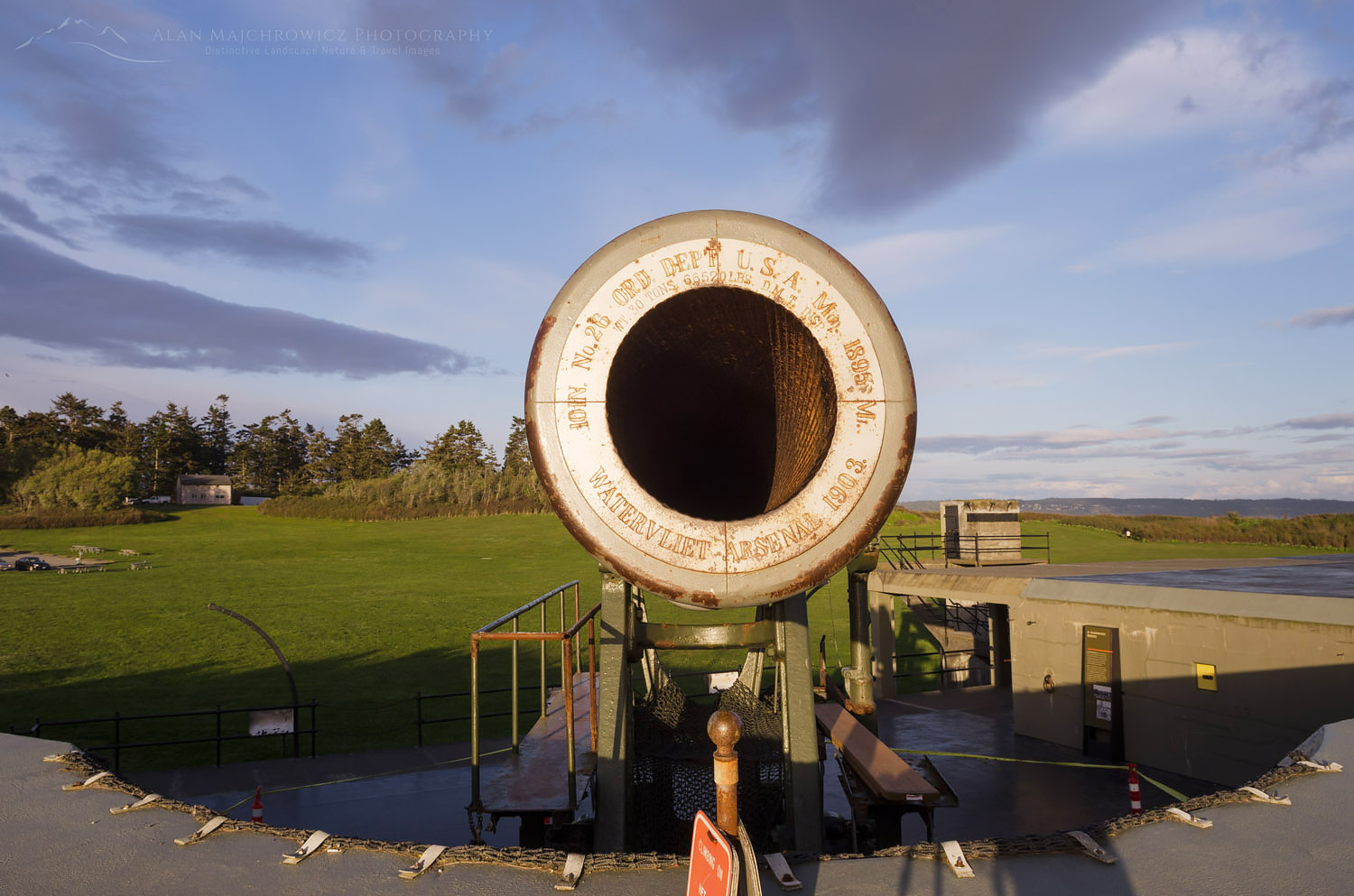 Fort Casey State Park Battery Worth 10″ Disappearing Gun  #62165   Purchase
Fort Casey State Park, part of the Triangle of Fire
Aside from the views and ships the next biggest attraction of the park is the fort itself. Fort Casey if one of the three coastal forts forming the "Triangle of Fire". Built around 1890 the forts guarded against invaders attempting to make their way into Puget Sound. At the time the forts were armed with a variety of artillery including state of the art 10 inch guns mounted on disappearing carriages. However, these guns became obsolete in less than twenty years. Most were sold for scrap or placed in forts in the Philippines, but two were eventually brought back years later as historic display pieces.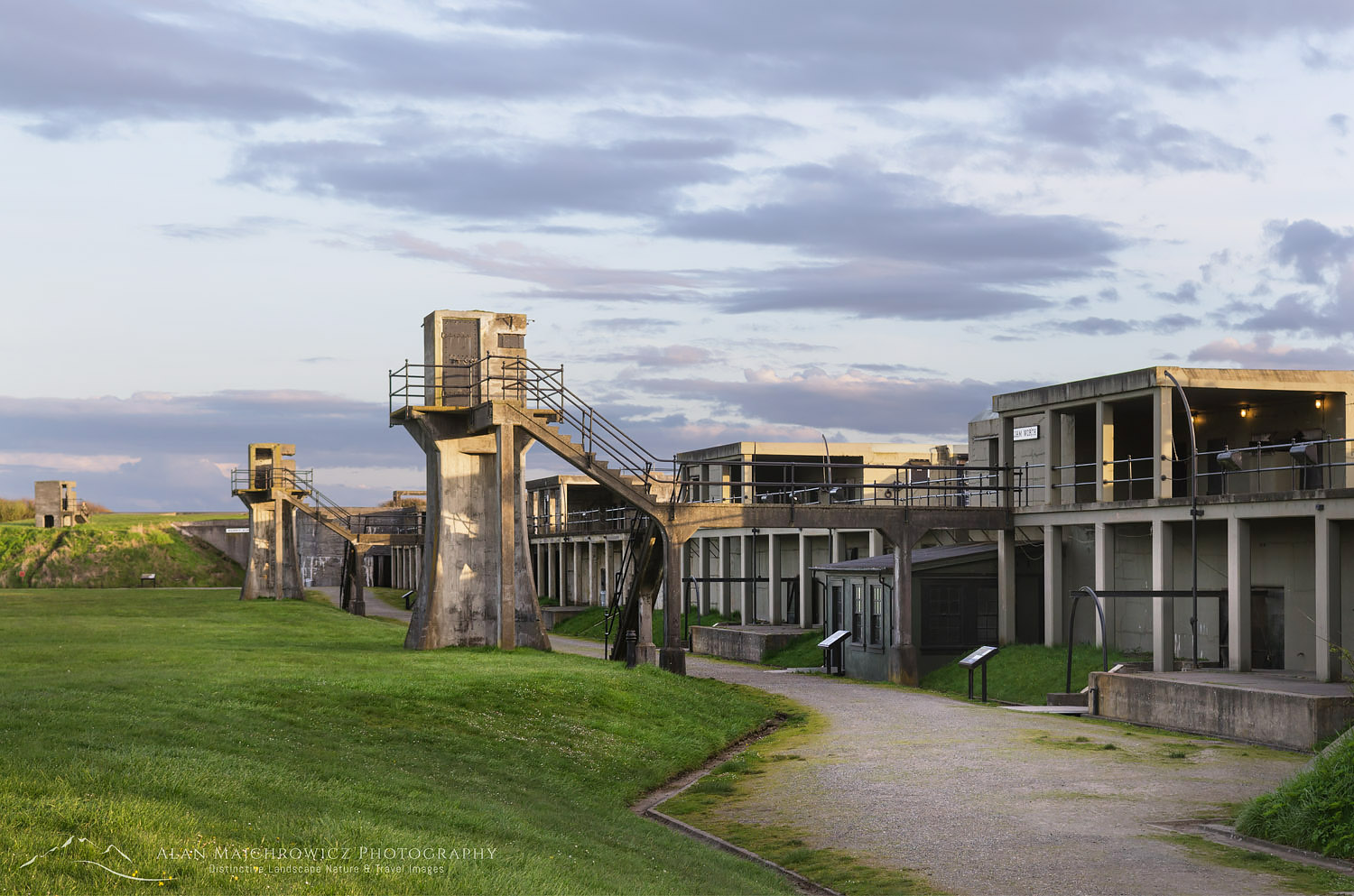 Fort Casey State Park Batteries and Bunkers  #62170   Purchase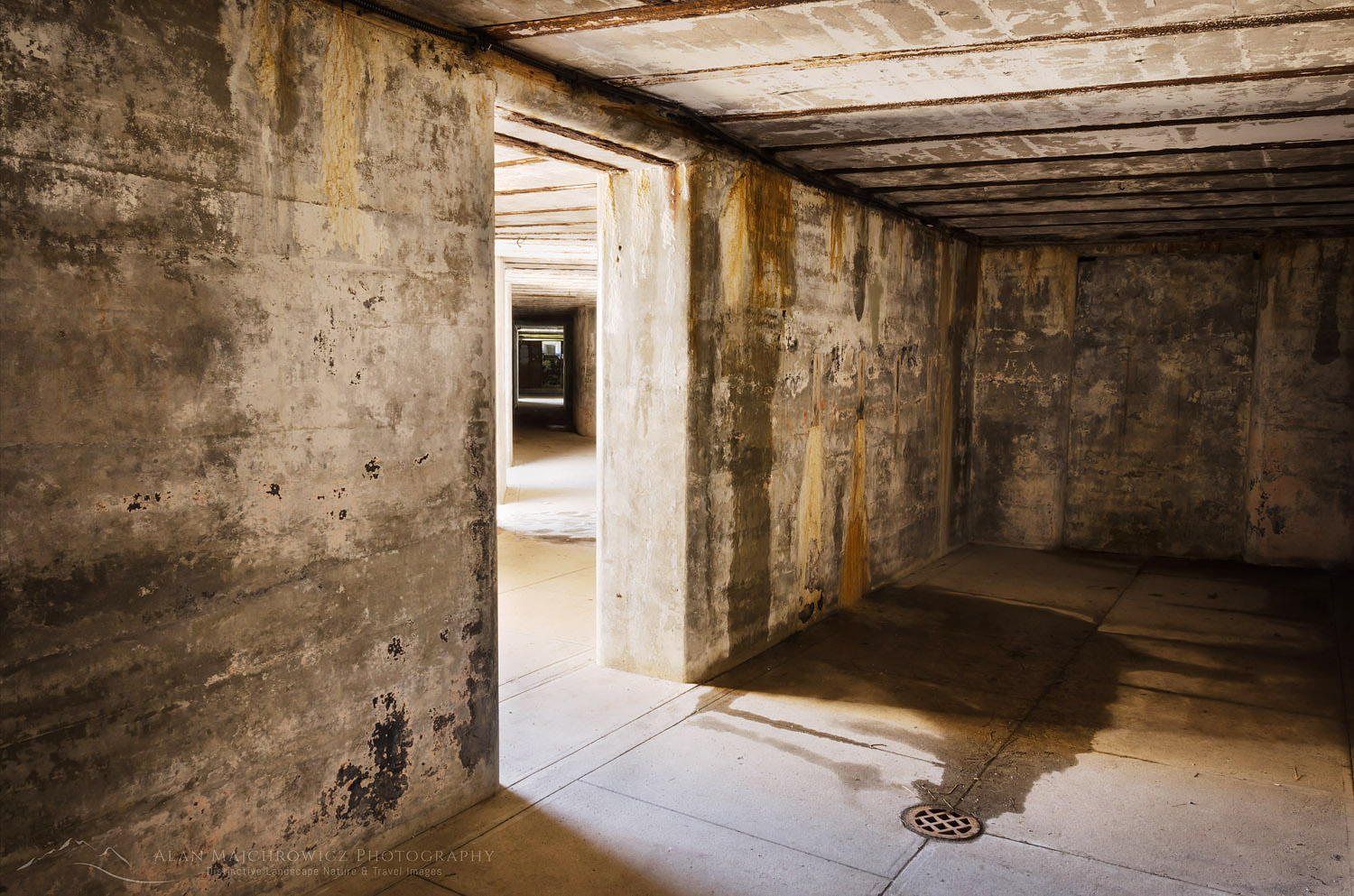 Fort Casey State Park Bunkers  #62105   Purchase
A visit to Fort Casey wouldn't be complete without checking out the guns and the concrete bunkers of the batteries. These bunkers are a hands down favorite for families and their children. On a busy summer weekend kids will be running in and out of the bunkers, having a blast playing hide and seek.  If all of the above isn't enough, there is also Admiralty Head Lighthouse to explore. Plus long stretches of driftwood strewn cobblestone beaches, camping and picnic areas.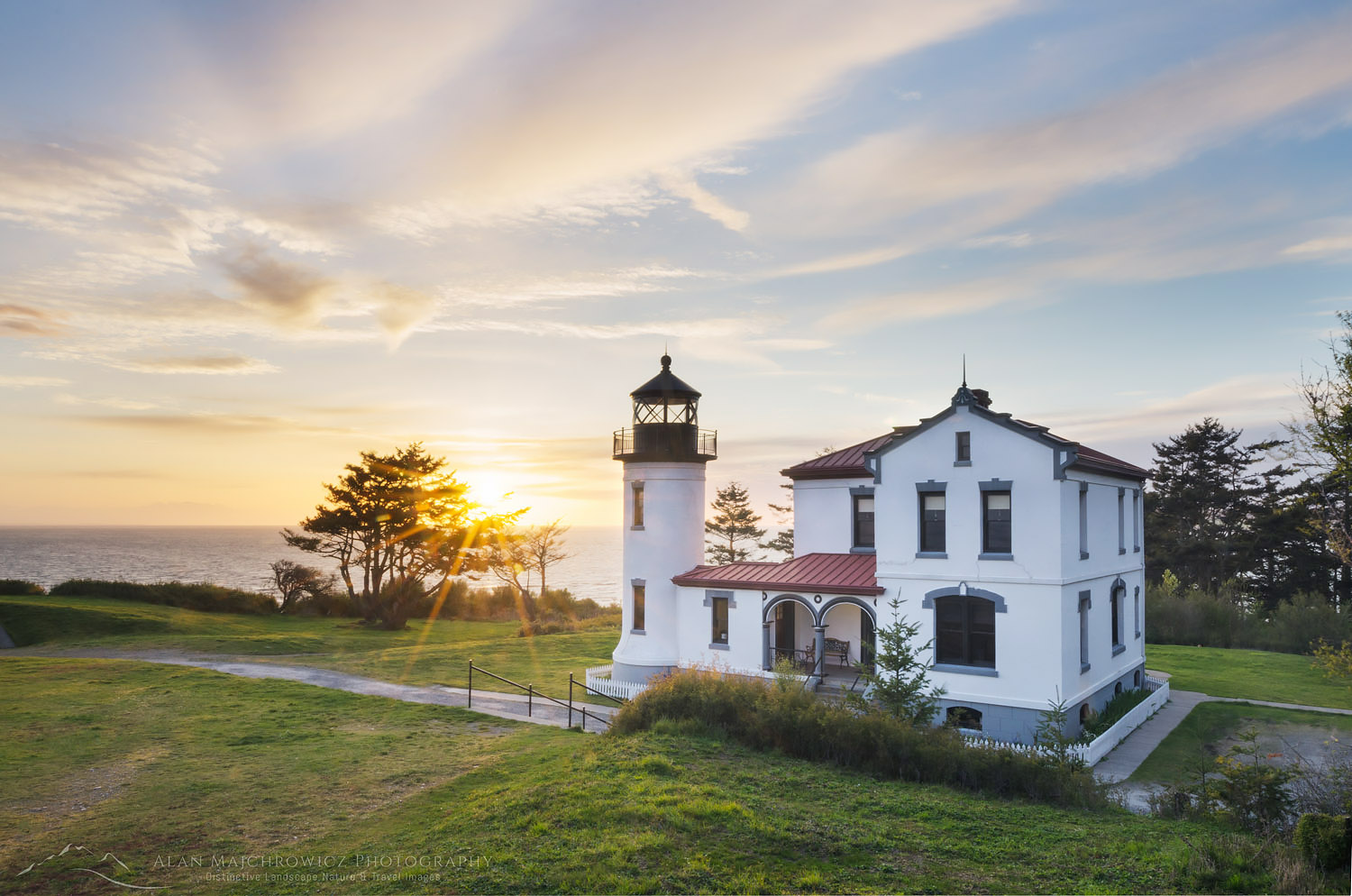 Admiralty Head Lighthouse  #62218   Purchase
The kid in me loves all of this, but on this trip I also wanted to enjoy making long overdue photos. Fortunately on this visit the weather was beautiful and I had some nice evening light to work with. The park can offer a pleasant afternoon of fun, but I recommend staying a night or two. That way you can enjoy the sunset, and maybe take the Ferry over to Port Townsend the next day. Don't forget your State Parks Discovery Pass, and to make reservations in advance for camping or for driving on the Ferry. Have fun!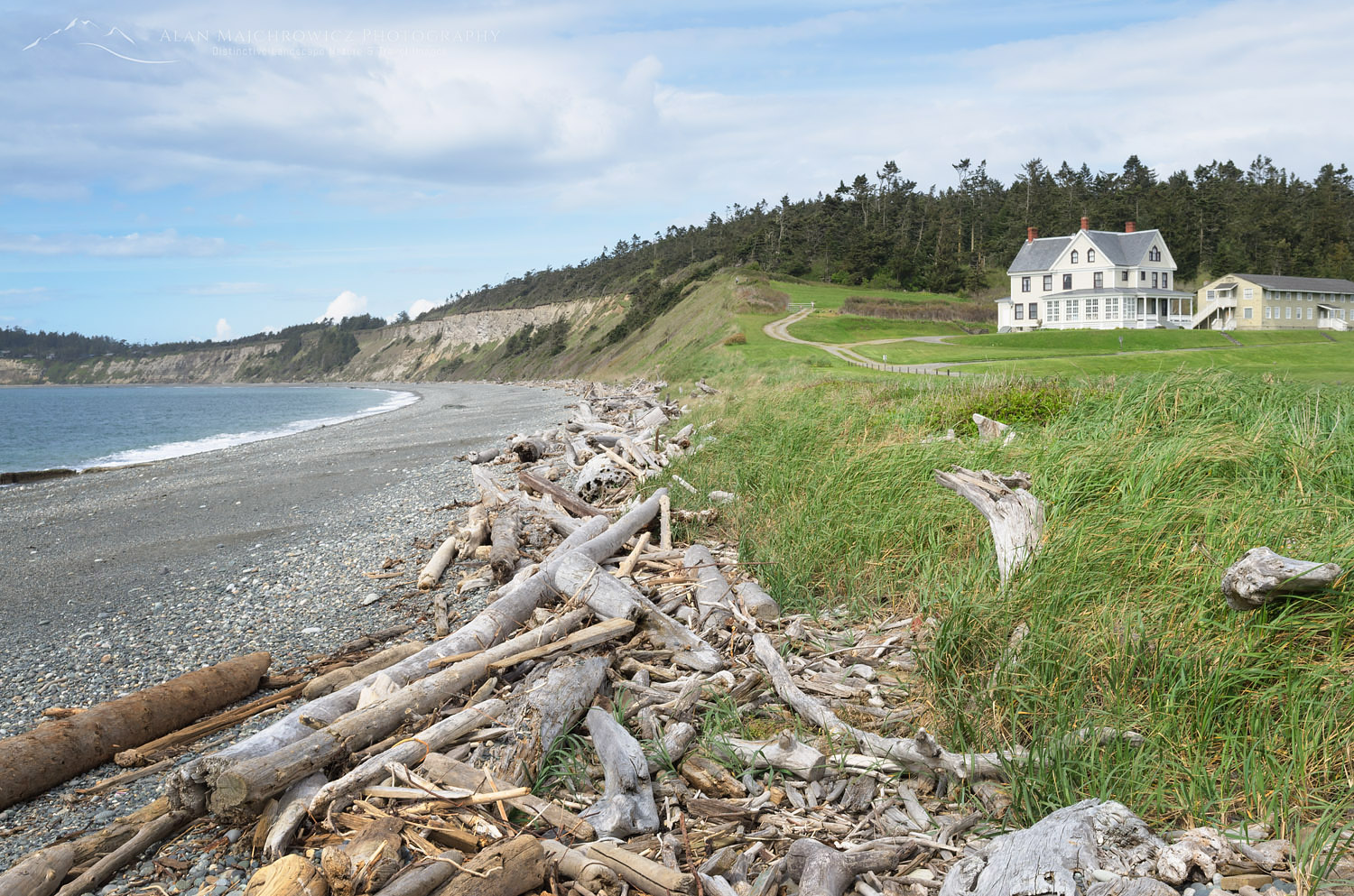 Officers Residence Fort Casey  #62141  Purchase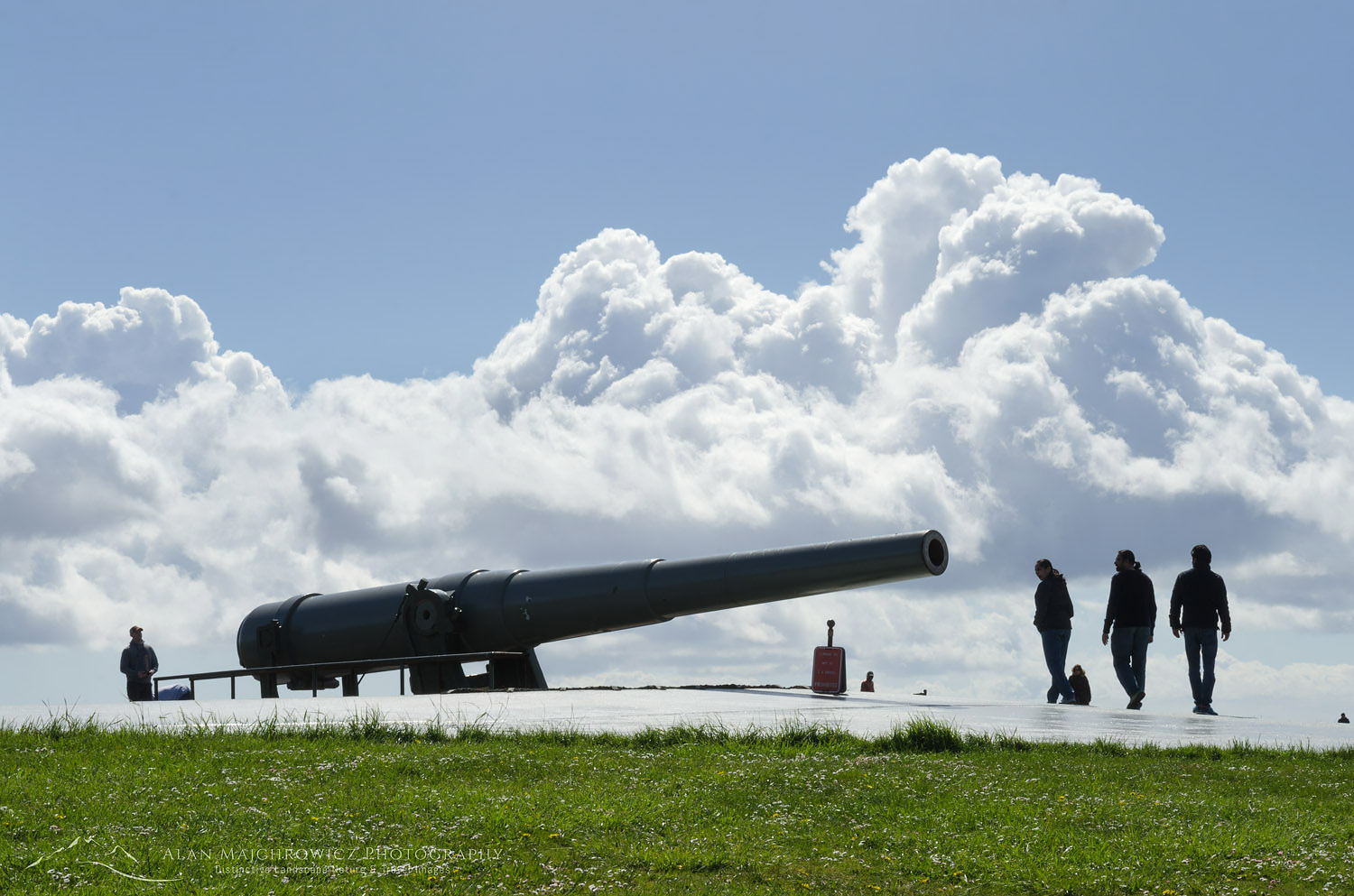 Fort Casey State Park Battery Worth 10″ Disappearing Gun  #62087   Purchase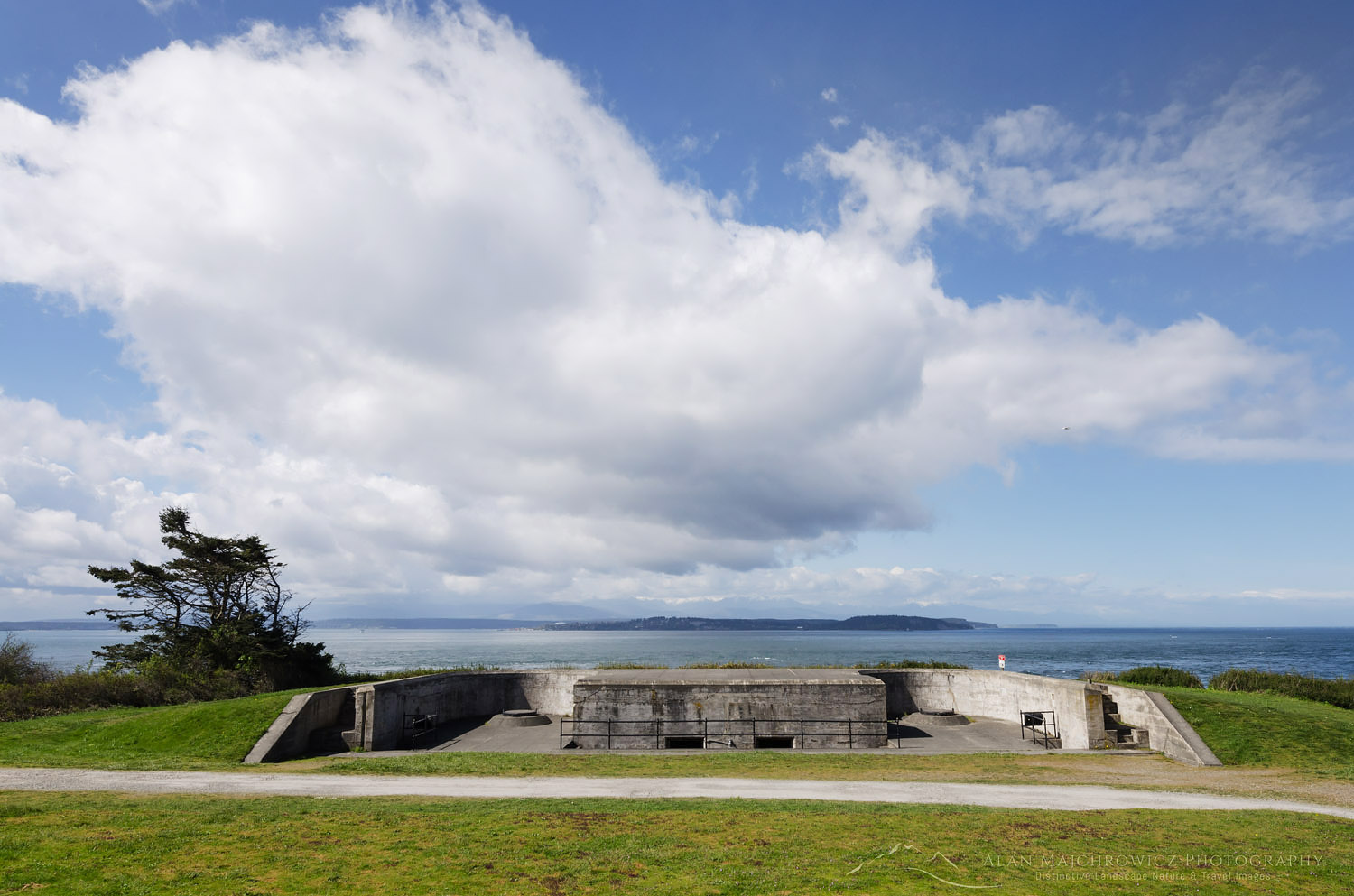 Fort Casey State Park Battery Turman  #62083  Purchase