Larrabee State Park Samish Bay Washington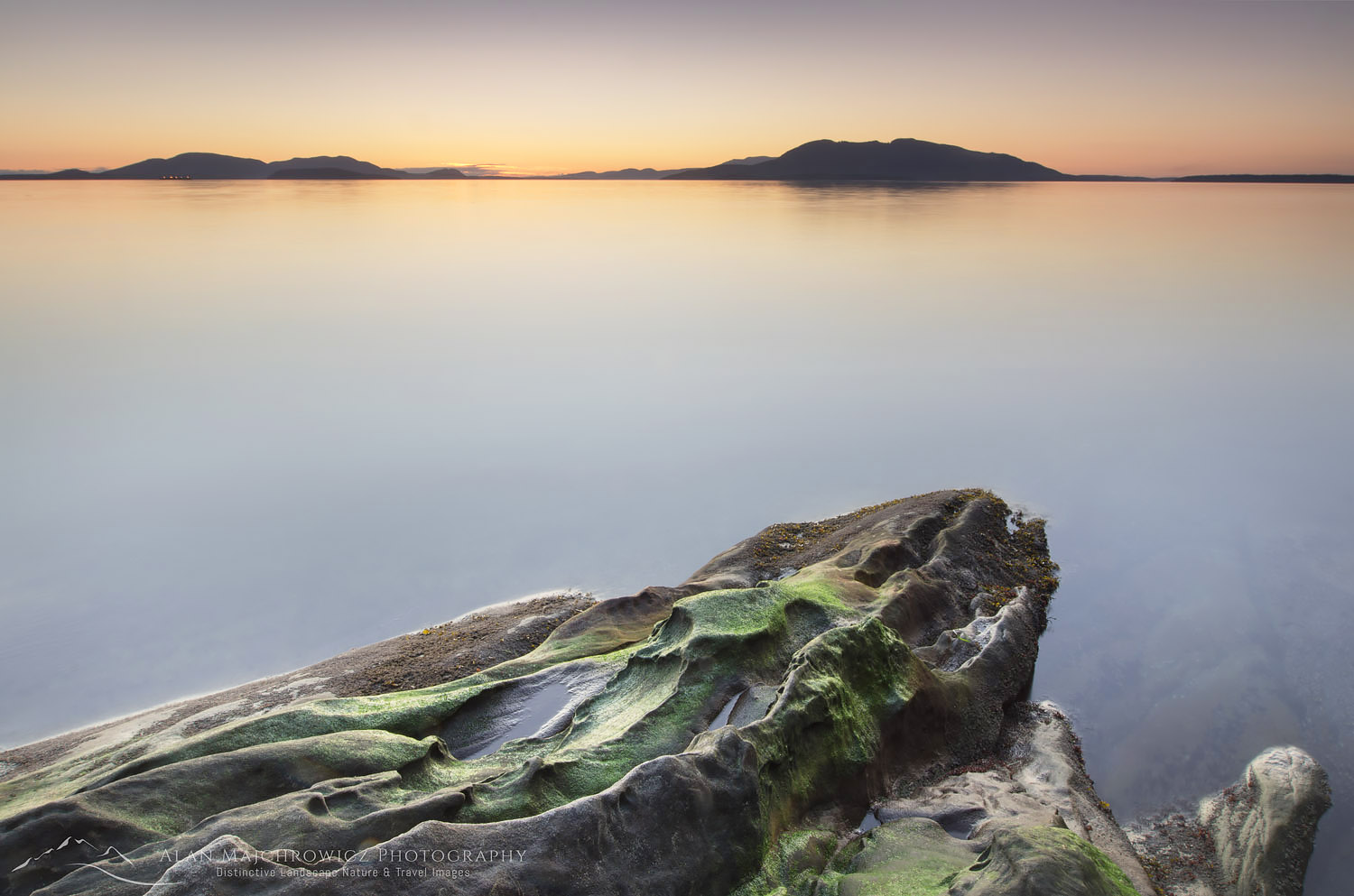 Samish Bay #56660  Purchase
Like in many previous years, I've been making several visits to Larrabee State Park during the lull between winter and spring. Situated along Samish Bay a few miles south of Bellingham this is one of the best locations for photography in the area. Hikers trail runners and mountain bikers will find numerous trails into the Chuckanut Mountains. For the photographer, the shoreline along the bay is the place to be. Facing out to the famous San Juan Islands the shore is lined with sandstone cliffs and boulders eroded into fascinating formations. There is even a small natural arch dipping into the water if you can find it.
Clayton Beach
Possibly the best location for photos is Clayton Beach at the south end of the park. It is accessed by a trail approximately one-half mile long. Once on the beach, there are great rock formations. M favorite is just to the left of the beach. Back at the main park entrance,  a short trail takes you down to a sandstone formation with more great compositions.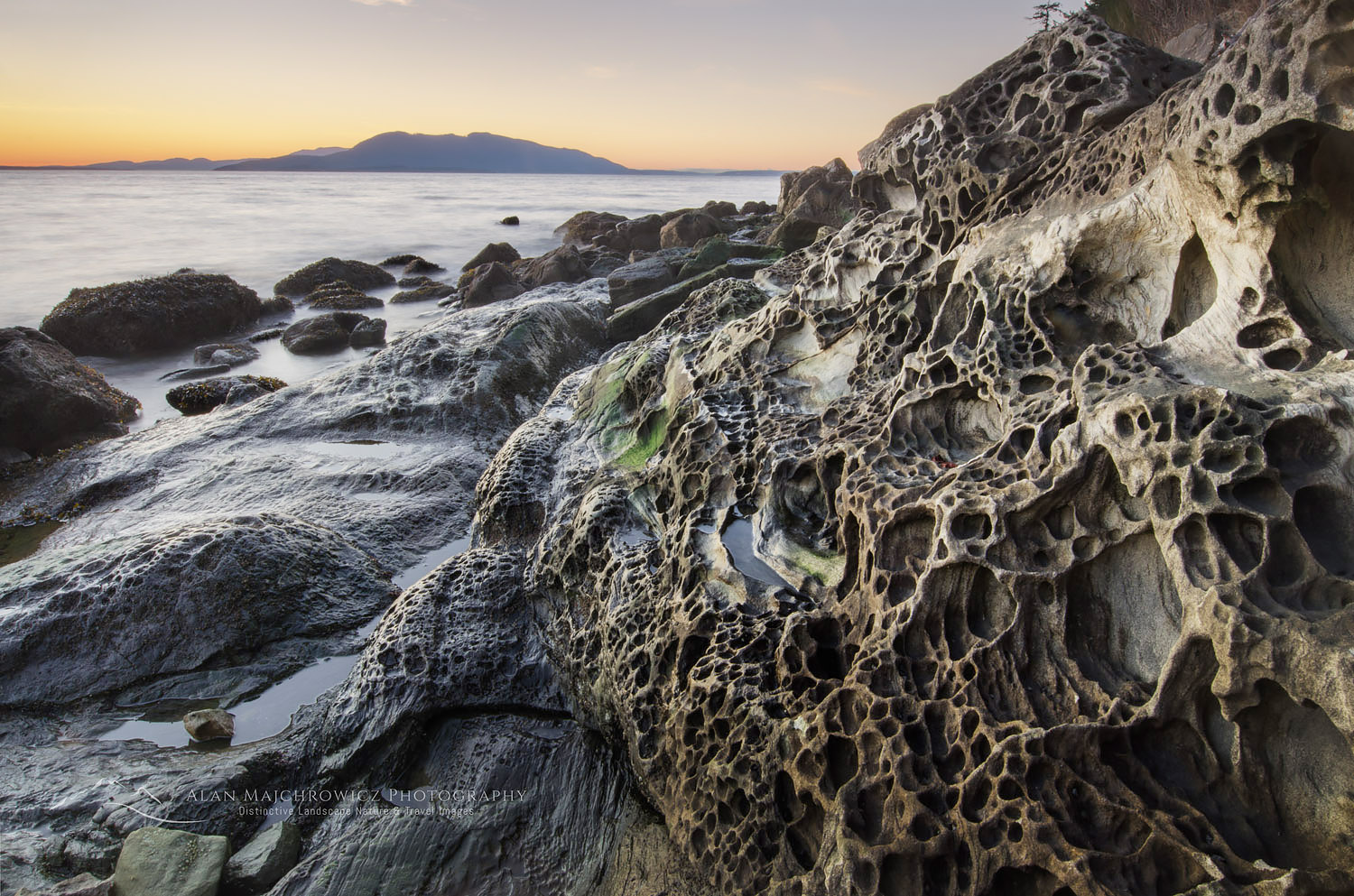 Sandstone erosion patterns Clayton Beach #47151  Purchase
If you go you will need to purchase a day-use pass, unreasonably priced at $15. Although a yearly pass for all Washington State Parks, the Discover Pass is $30. The best time for photography in this park is late afternoon to sunset. This is when the golden-colored sandstone glows in the light. Low tide is best since you'll be able to access more formations. However, since this is a popular park it will be next to impossible to get photos without the sand being tracked out. The good news is that in winter most people leave around sunset. During my last three trips, I had the beach all to myself. It's a different story though in summer when the park is packed with people.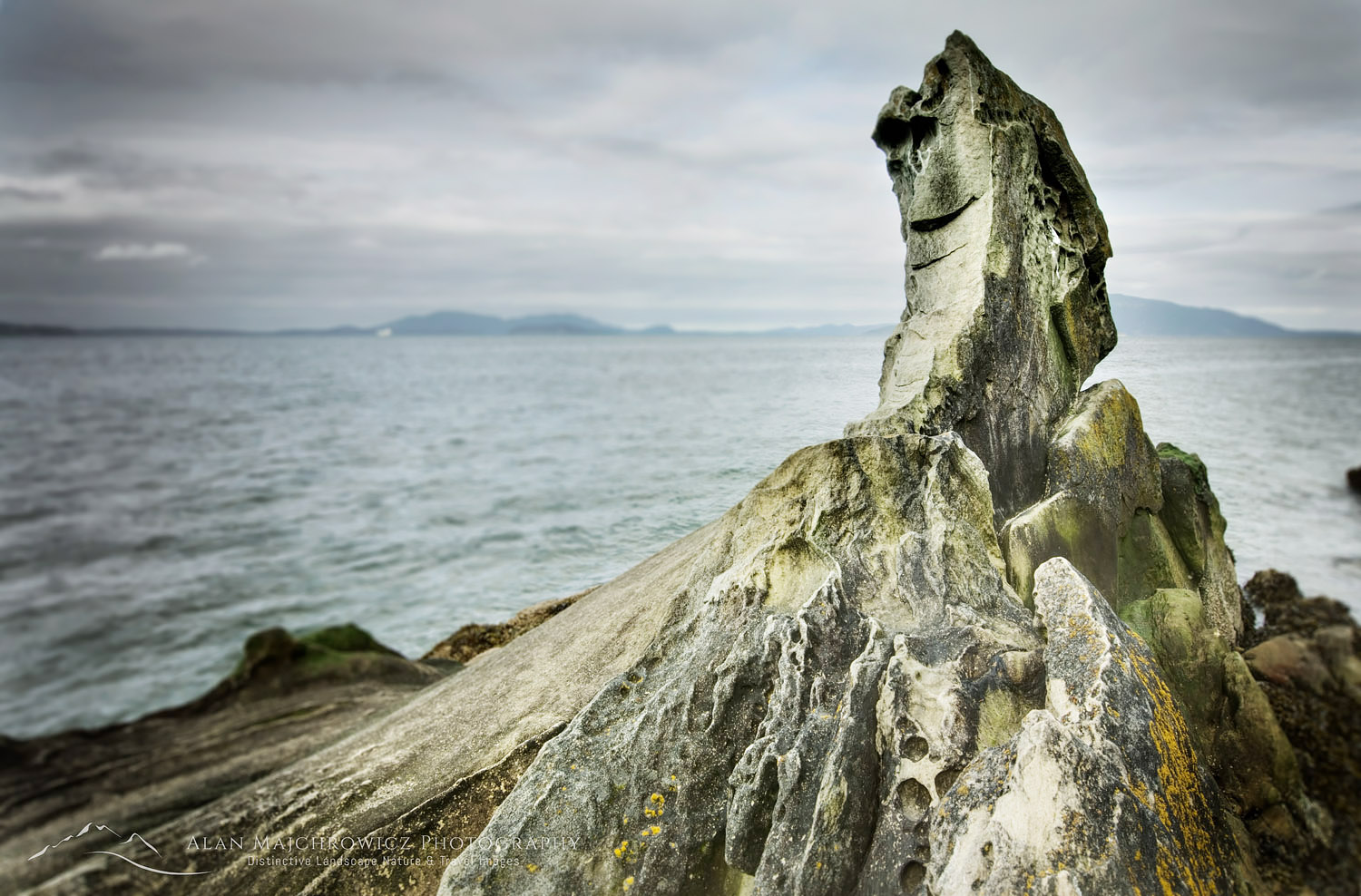 Sandstone pinnacle Larrabee State Park #47154r