Maple Pass North Cascades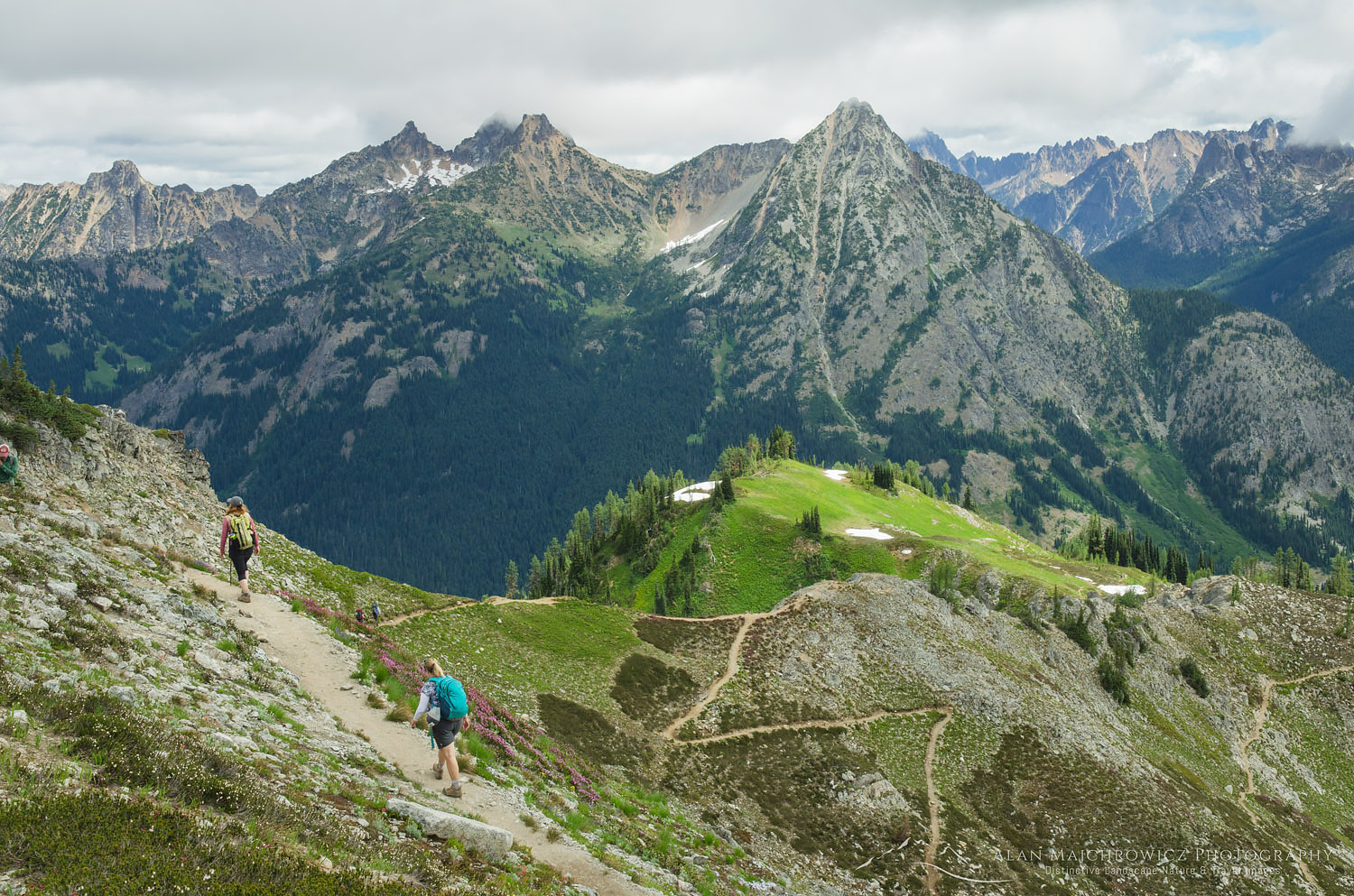 Hikers on Maple pass Trail, North Cascades  #61268  Purchase
Last weekend I had the opportunity to visit a few of my favorite areas along the North Cascades Highway. The first being a wonderful day hike up to Maple Pass. It's been quite a number of year since I did this hike, and since the trail was extended into a loop trip I was excited to check it out. I won't get into the details of the trail except that it quickly gets you up into the alpine and offers some of the best views in the North Cascades. Being one of the first to the pass it wasn't long before a steady procession of hikers appeared. I usually try to avoid weekend hikes due to the crowds but in this instance it was nice to meet lots of nice folks. In addition I was able to include hikers in some photos to add to my recreation files.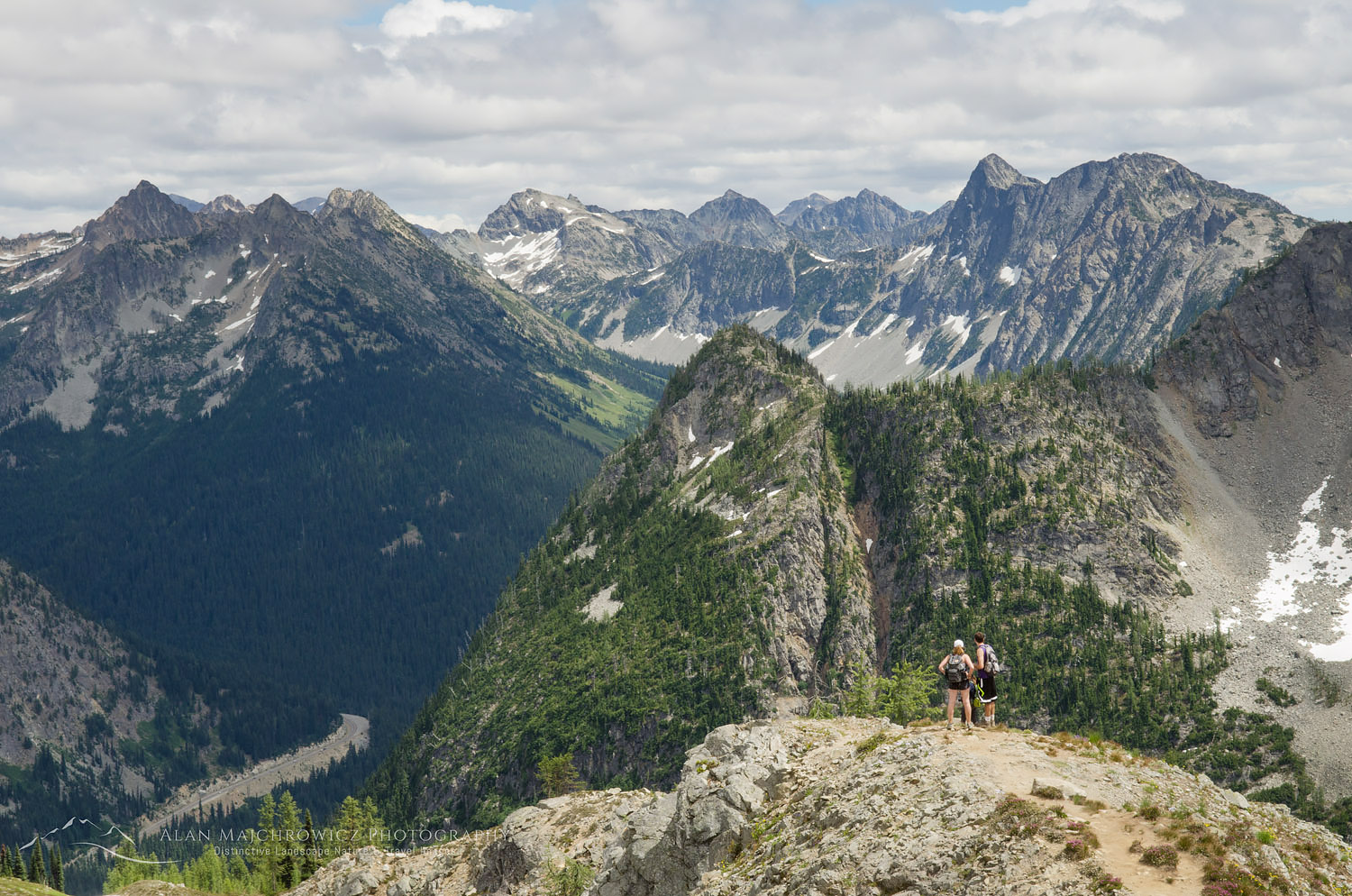 Hikers admiring view from Maple Pass Trail, North Cascades  #61284  Purchase
As you'll notice in the photos I mixed up the processing a bit from my usual style. Since these were all made during midday it seemed a good opportunity to try out a high key look. I'm a firm believer of photographing in all types of light and getting creative with different types of processing to fit the occasion. Beautiful dramatic evening light is great but you're not stretching your artistic boundaries if that all you do. Of course my next post will most likely include some of that very style!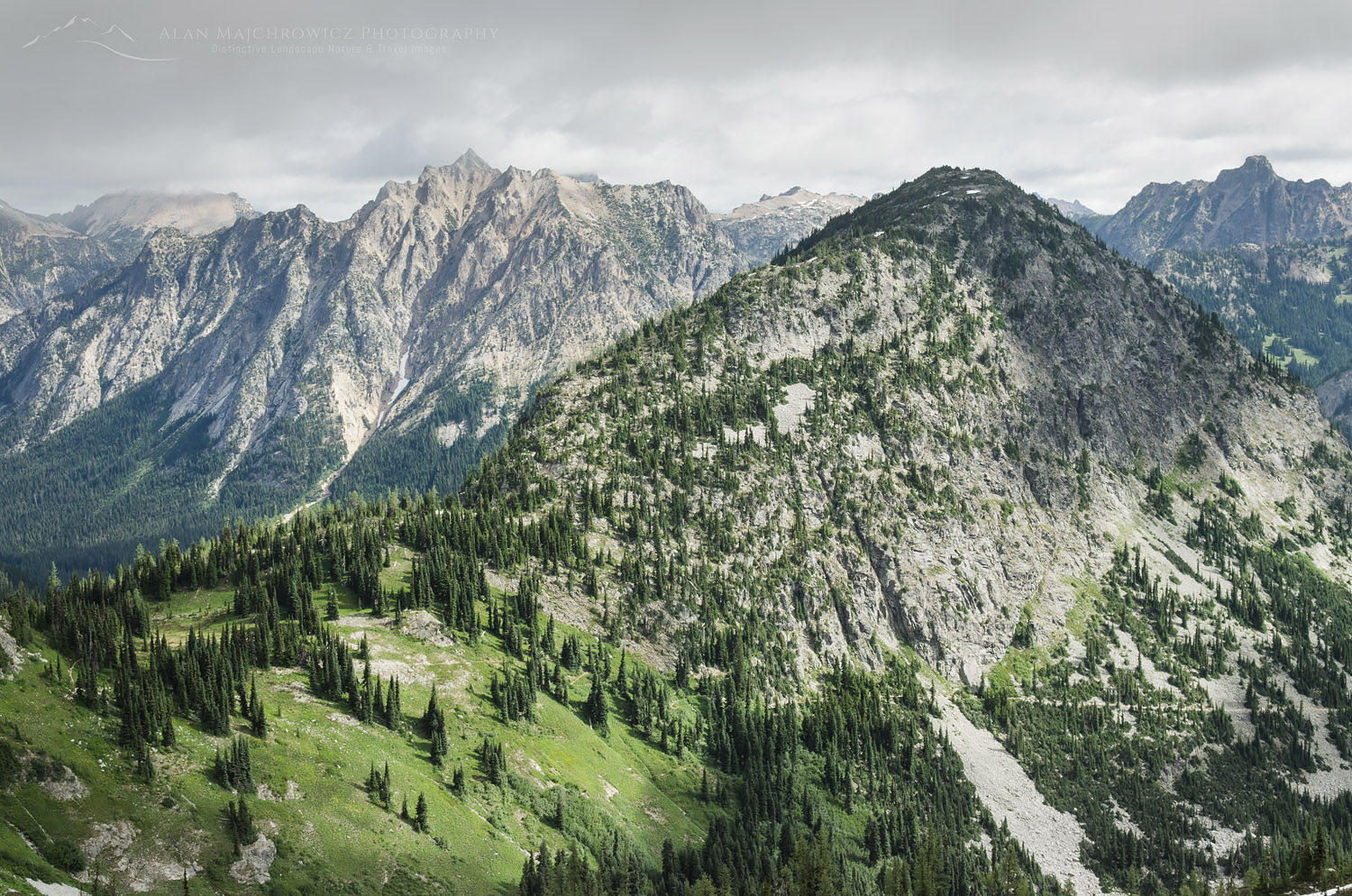 North Cascades from Maple Pass  #61260  Purchase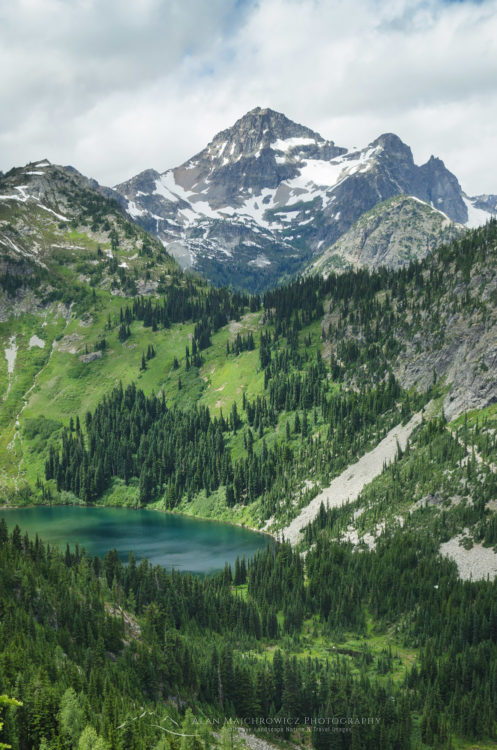 Black Peak and Lake Ann, North Cascades #61302  Purchase
Maple Pass North Cascades