Mount Robson Canadian Rockies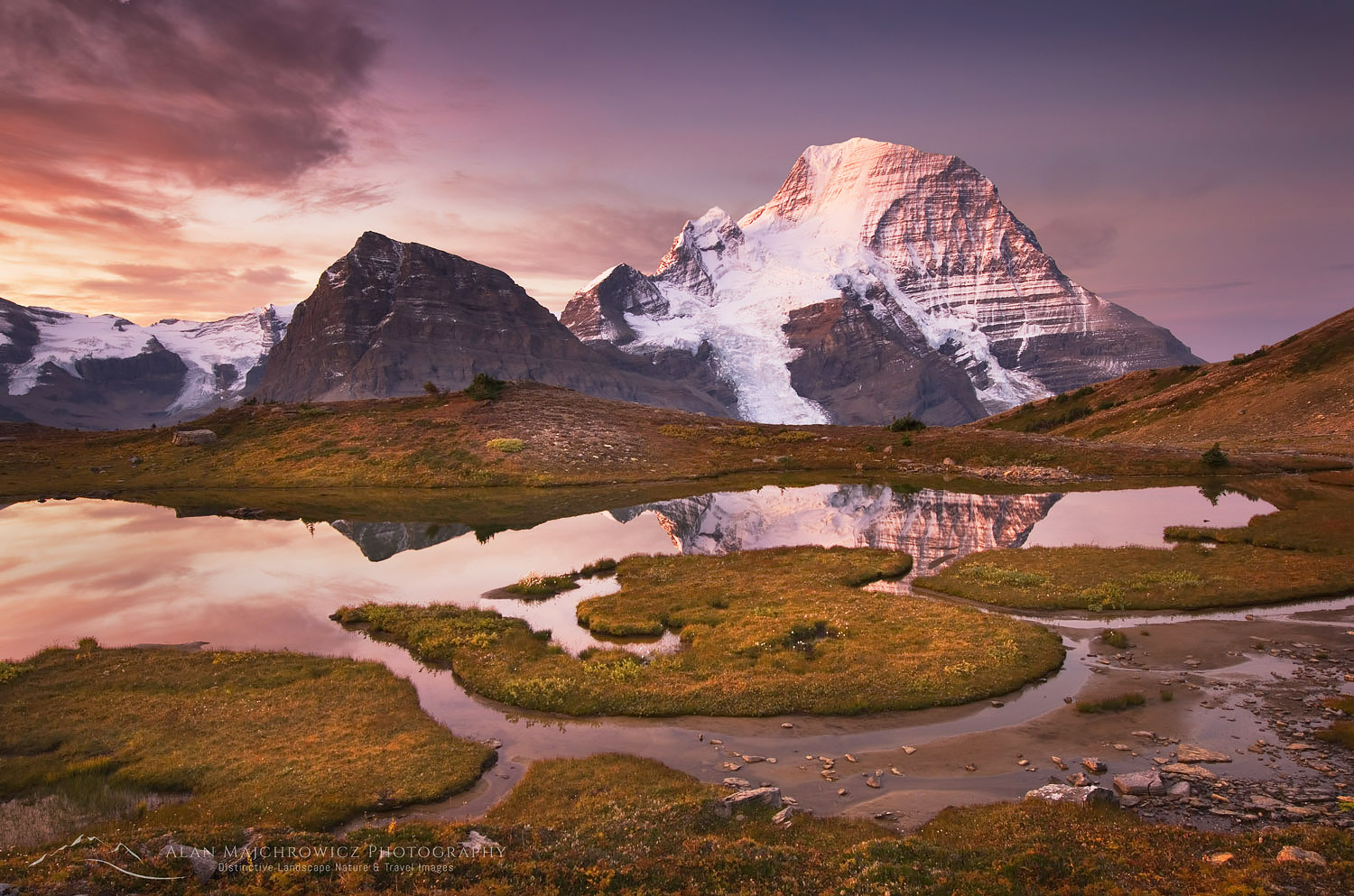 Mount Robson Canadian Rockies British Columbia #54613 Purchase
Here is another image from last September's trip to Mount Robson in the Canadian Rockies, since this image has garnered an exceptionally favorable response on social media I felt that I should fill in a little background on how it was made. This was my third trip to Mount Robson Provincial Park and I had high hopes of getting some stunning images of the mountain. I had allocated five days to fulfill my goal. However, by the third day I was becoming frustrated by the lack of interesting light. The weather was spectacular, warm with blue skies. But while great for outdoor activities it didn't possess the kind of light I had hoped for. Finally on the third morning clouds from an approaching storm arrived just as the sun was coming up. Perfect timing and conditions to illuminate the sky and mountains in a warm glow. Just what I wanted!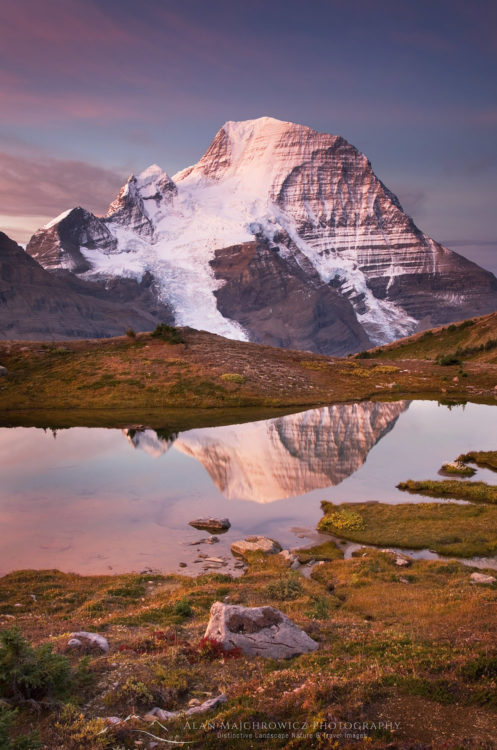 Mount Robson Canadian Rockies British Columbia #54615 Purchase
The images above were some of the first made as the sky warmed with a reddish magenta glow. I had thoroughly investigated this spot the day before to see where and how the best compositions lined up. I knew there were many possibilities for both horizontal and vertical images. So I mentally took note on which were the best and planned the shoot accordingly if the light cooperated. This plan paid off the next morning as I knew there would be a limited amount of time before the light began to fade.
By the time I had finished working this area the light was still going strong. About a half mile east along this basin there was another spot I planned on photographing in the evening or next morning. With the approaching weather I had a feeling there might not be another opportunity like this one. So I gathered up my equipment and ran along the basin as fast I could, and hastily set up my tripod. By this time most of the warm dawn glow had faded but the light was still intense on the clouds. The third image in this post  is one of the last from that morning. The post processing was nothing more than adjusting levels and curves with some burning and dodging. I like to keep things on that end as simple and strait forward as possible.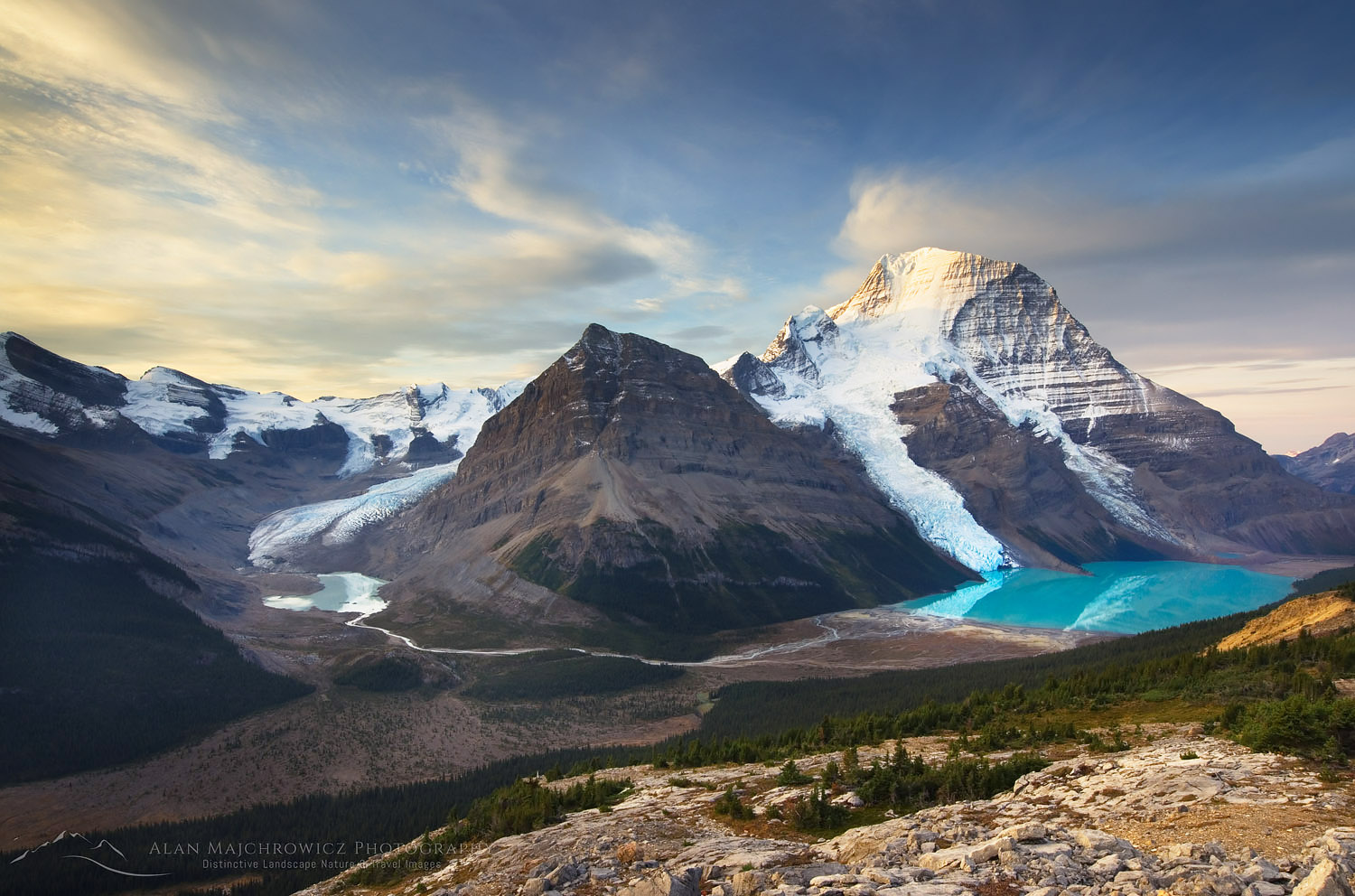 Mount Robson Canadian Rockies British Columbia #54646   Purchase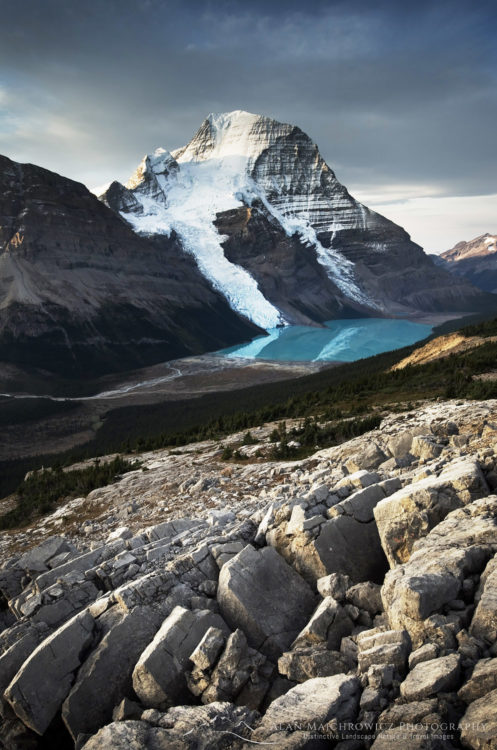 Mount Robson Canadian Rockies British Columbia #54651r   Purchase