New Images Autumn North Cascades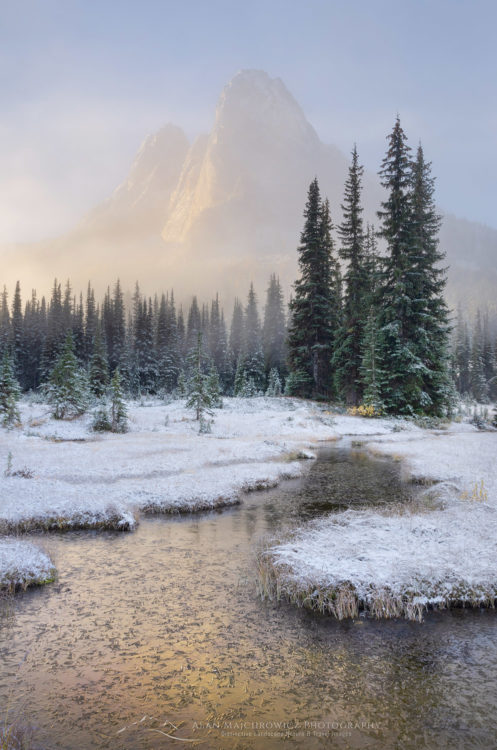 Liberty Bell Mountains, North Cascades  #64469  Purchase
My final group of images from 2018 is now online and ready for viewing. As with the past several new releases I have added a selection of highlights to the New Images Gallery. You can see even more by visiting the Washington Gallery or searching by keyword/location.
This past year I have been very fortunate to have been able to visit some exciting new locations in the Midwest and the Appalachian Mountains. However, it somehow seems fitting that the year is finishing up with a successful fall trip on my home turf. Washington Pass and Rainy Pass along North Cascades Highway are two of the most scenic sections of the state. This area holds many fond memories for me, so I'll jump at any chance I can get to photograph there. On this most recent visit in early October, I was lucky to have both fresh snowfall and sub-alpine larches at their peak color.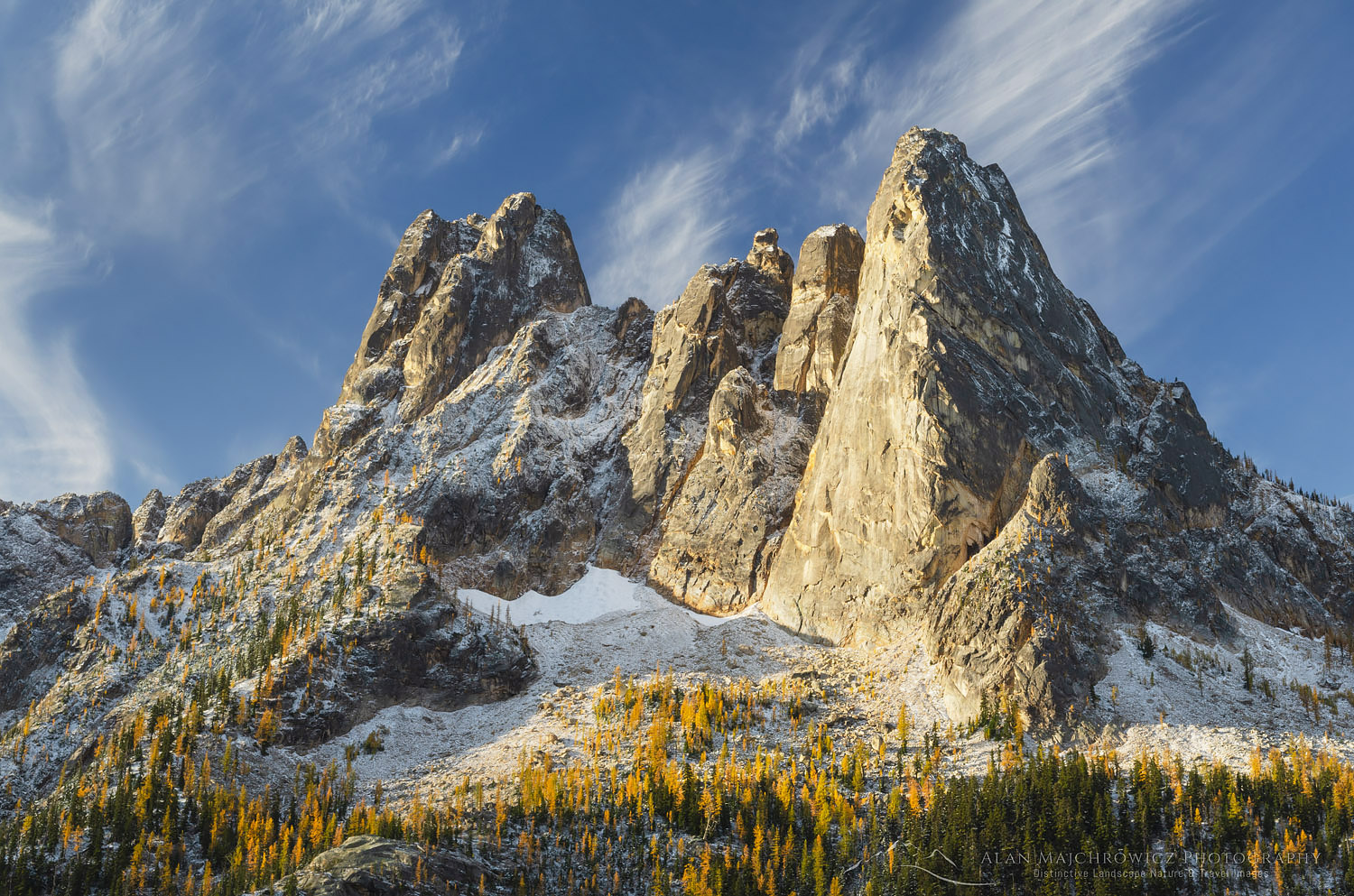 Liberty Bell Mountain from Washington Pass Overlook  #64568  Purchase
The other location included in this set is even closer to home, Heather Meadows Recreation Area. Just an hour up the road, I've been there many dozens of times, for photography, skiing, and hiking. This area of easy access can be very crowded in every season. So on this occasion, I hiked the Ptarmigan Ridge trail on a quiet Monday in spectacular fall weather. The next morning I photographed near the ski area just as a few clouds drifted in to herald a change of weather.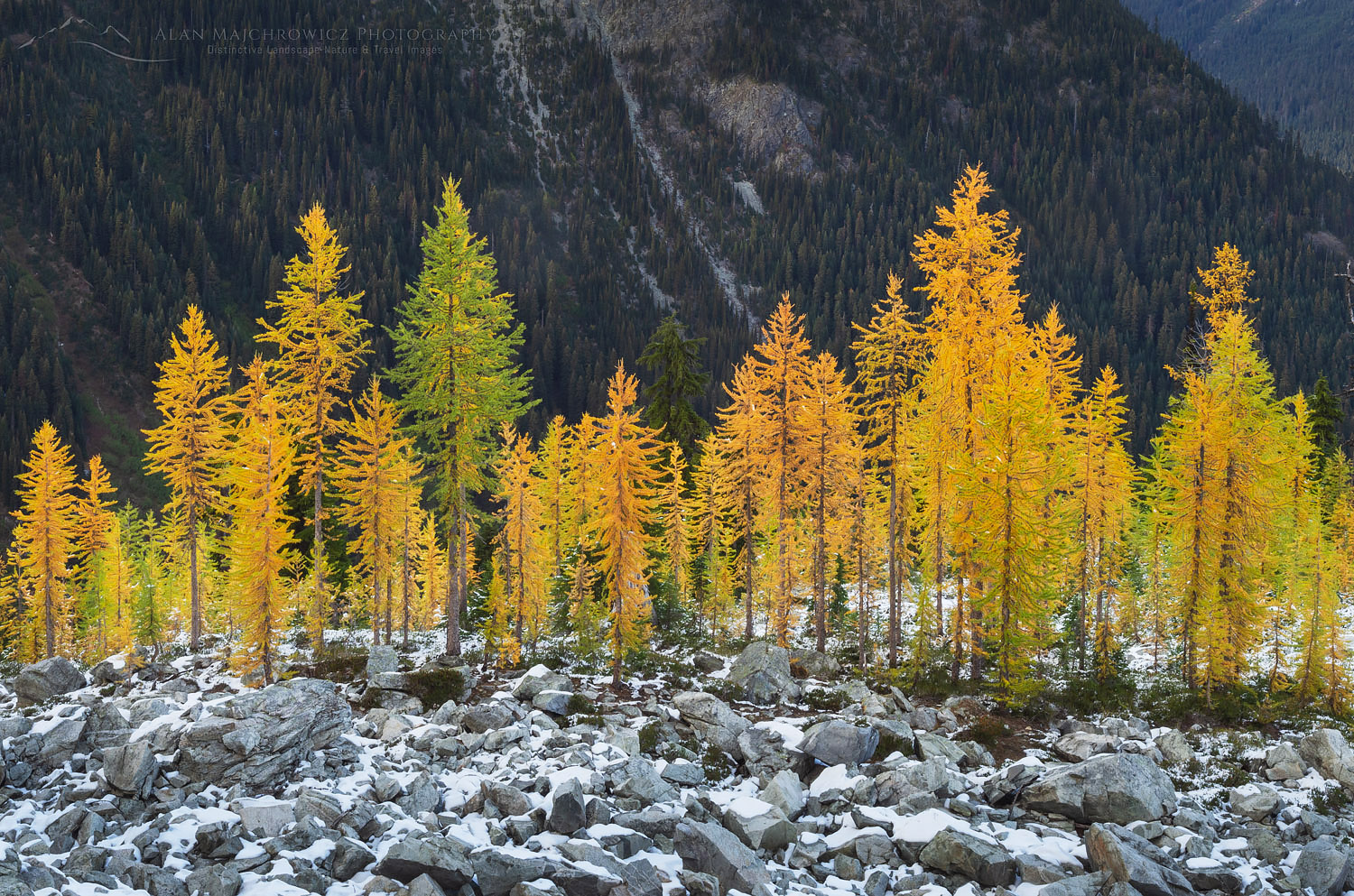 Sub-alpine Larches North Cascades  #64608  Purchase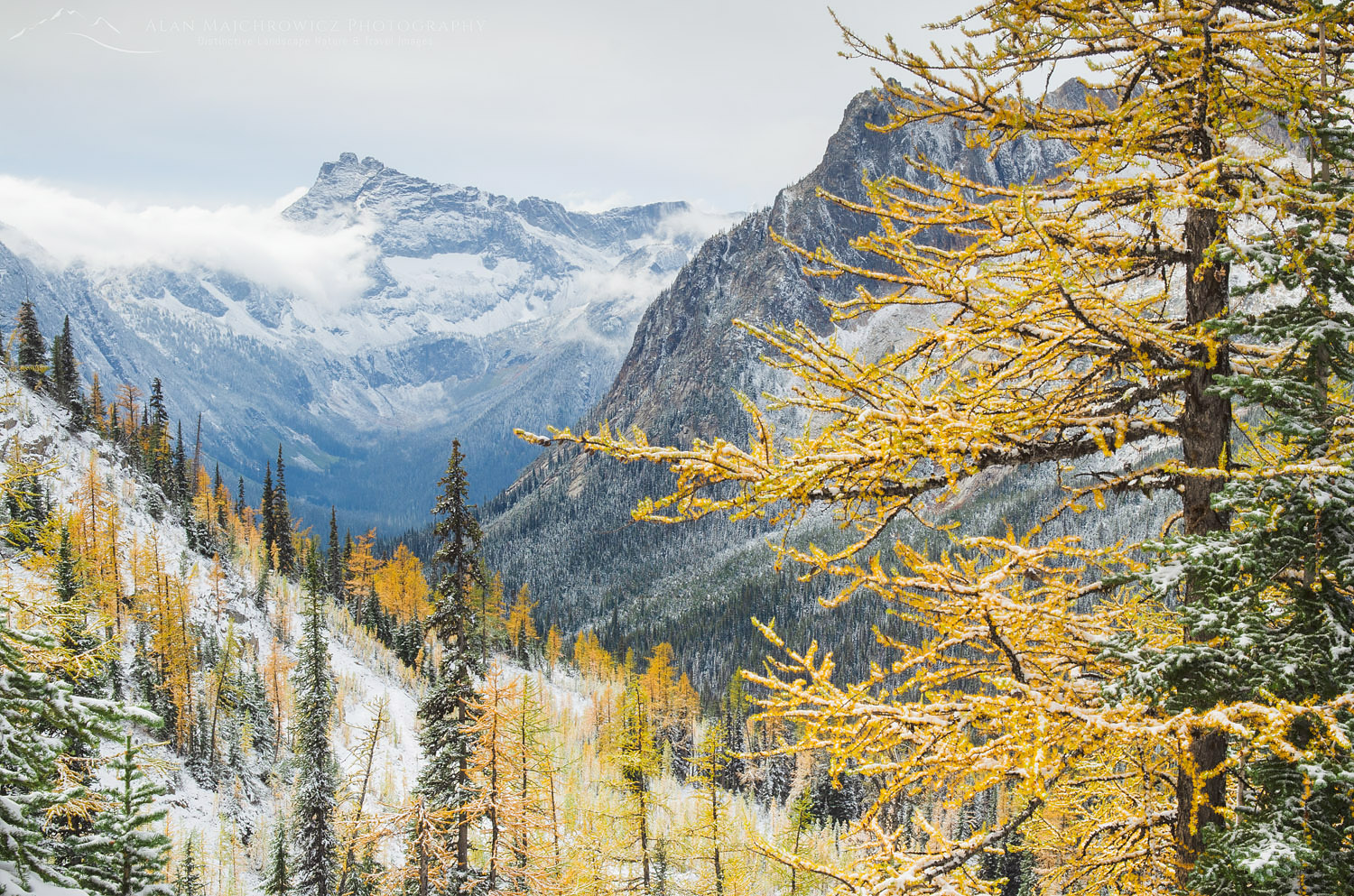 Black Peak and sub-alpine larches, North Cascades  #64521  Purchase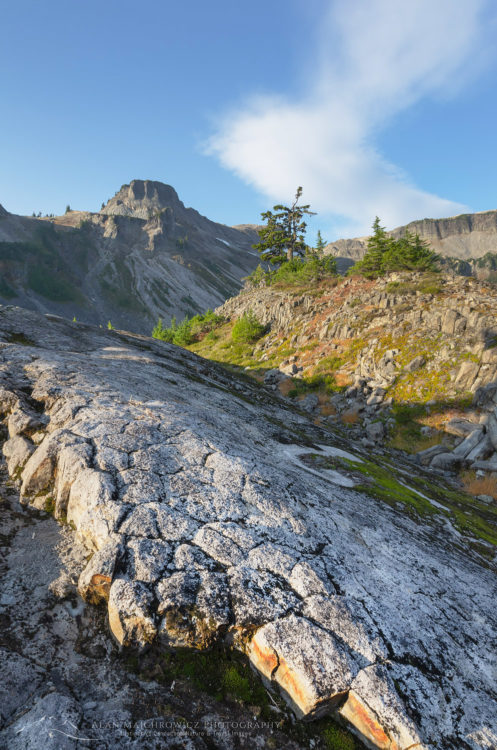 Heather Meadows Recreation Area #64649  Purchase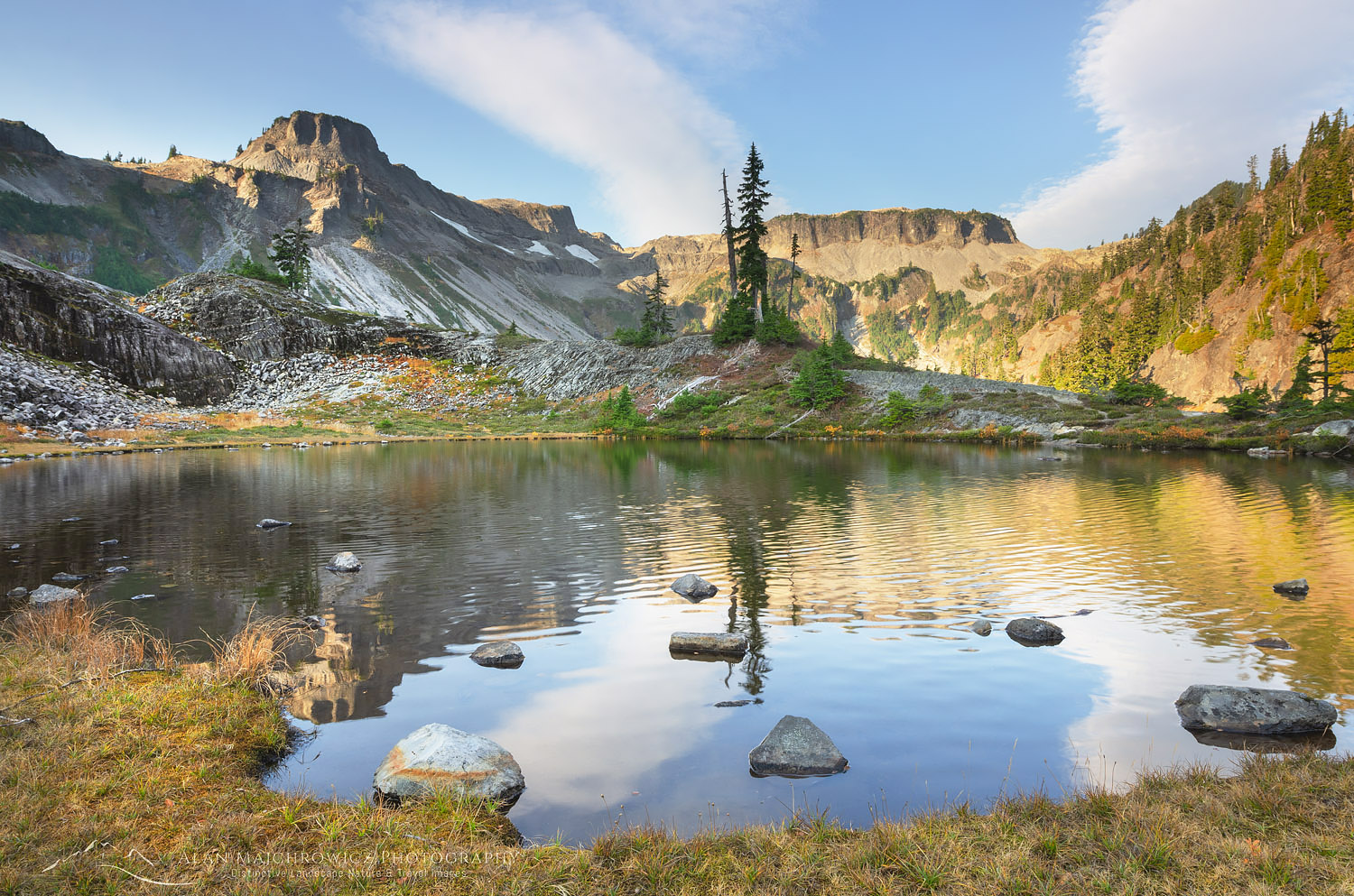 Table Mountain, Heather Meadows Recreation Area  #64642  Purchase