North Cascades Winter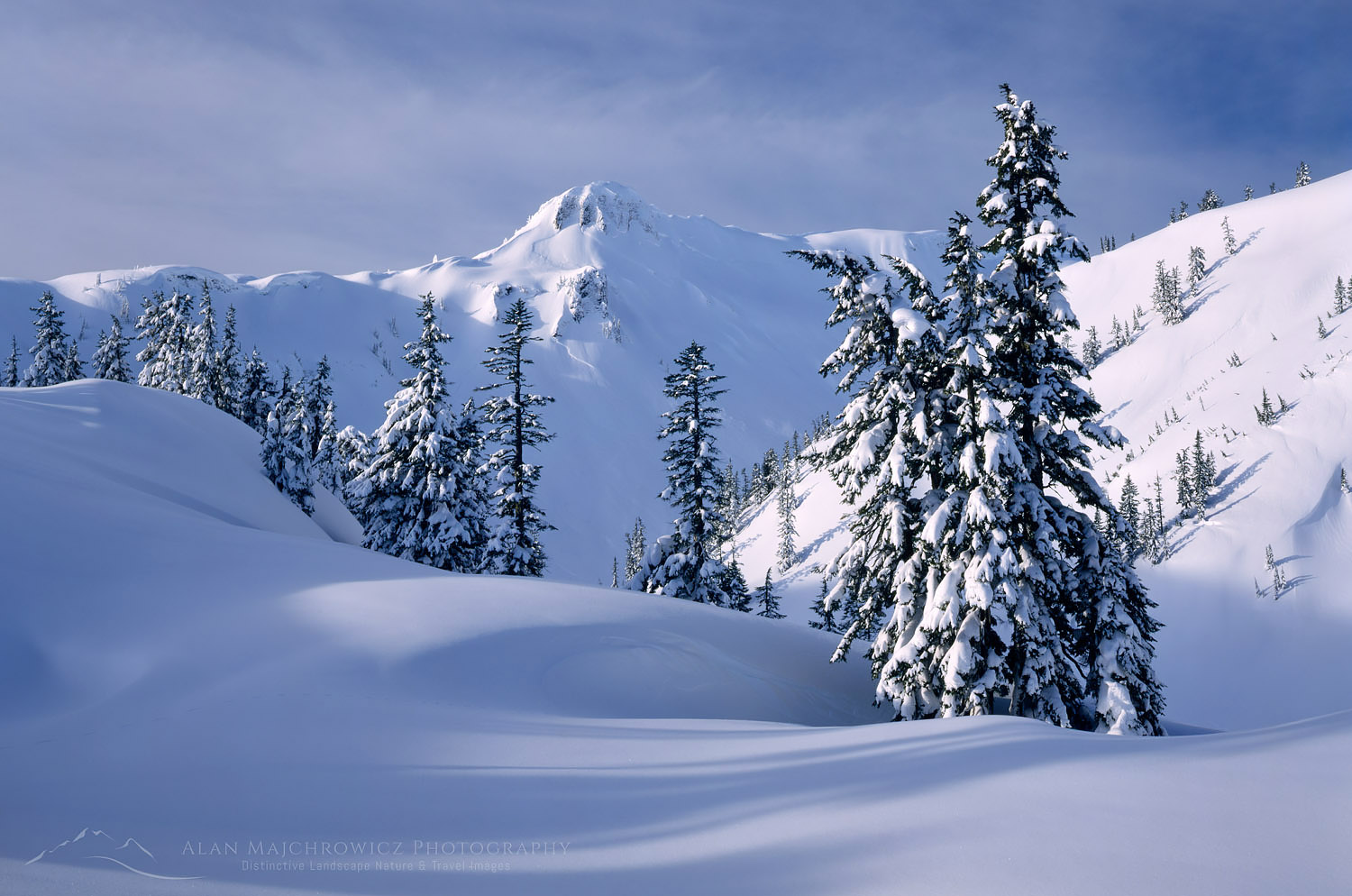 Table Mountain North Cascades #1644b  Purchase
This image of Table Mountain was made near the Mount Baker Ski Area during the record snowfall winter of 1998-99. That epic winter the ski area received a whopping 1140″ of snow. I couldn't find out what the actual base was but it was enough to have people specially hired to dig out the lifts! It should be noted that this total is from November 1, 1998, to May 12, 1999.
If these statistics aren't impressive enough you should also be aware that Mount Baker itself, would receive many times the amount of snow than the ski area. No wonder it is perhaps the snowiest glacier-cloaked peak in the lower 48 states.
Today however is a different story, the record year of 1999 is a distant memory. Last winter Northwest ski areas barely managed to keep open for a partial season. Due to unusually warm temperatures and little snow.
Since we are still in the grip of that same El Niño weather pattern the forecasts don't look much better for this winter. But let us be optimistic, it's only the second week in November. The mountains are already receiving snow from fall storms. Albeit in higher elevations and still a little warmer than normal.
In the meantime, I'm going to start scheduling some winter photo trips and getting my skis and other gear in shape!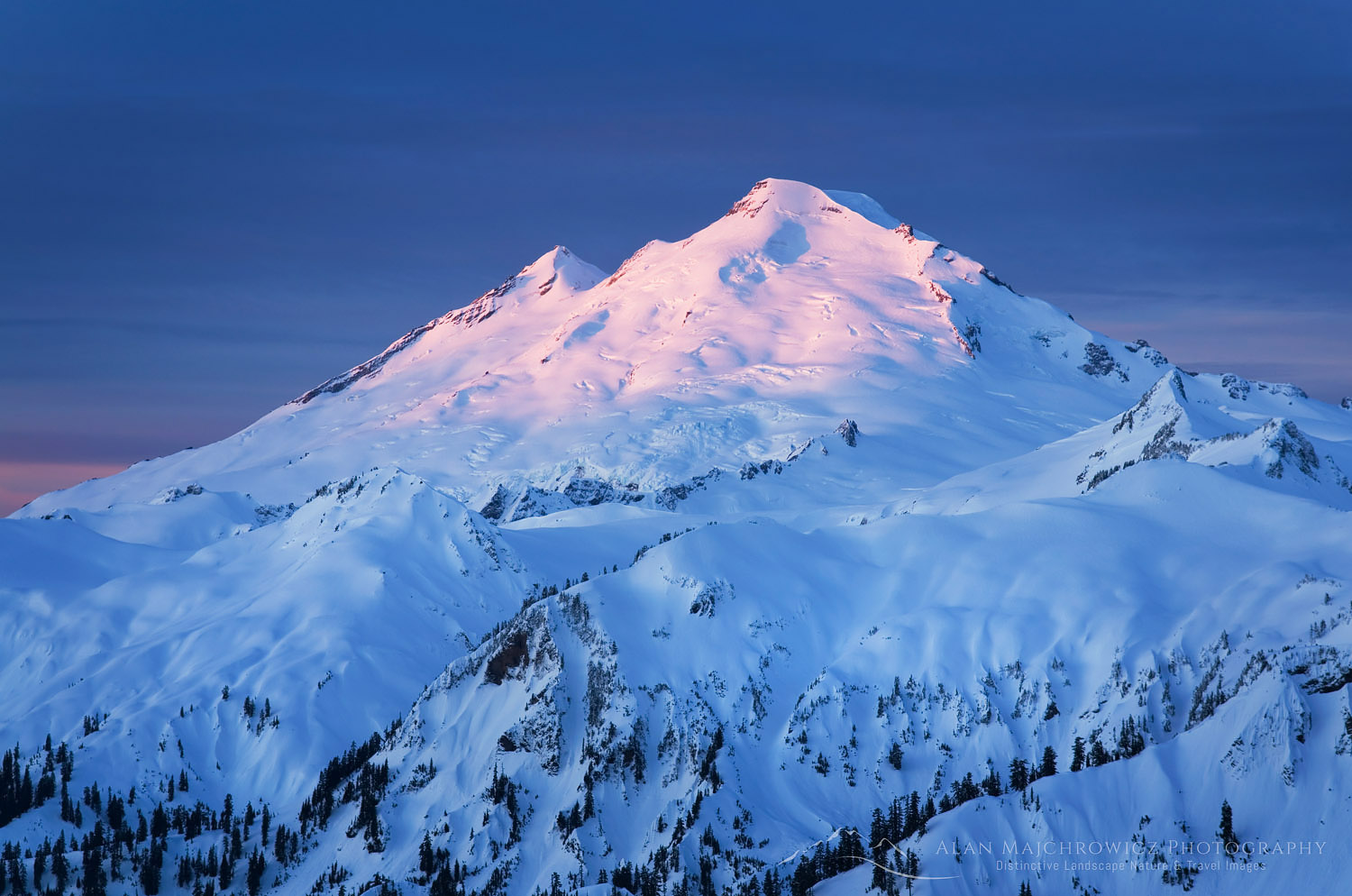 Mount Baker in winter #47031  Purchase