Photography Tour Summer 2020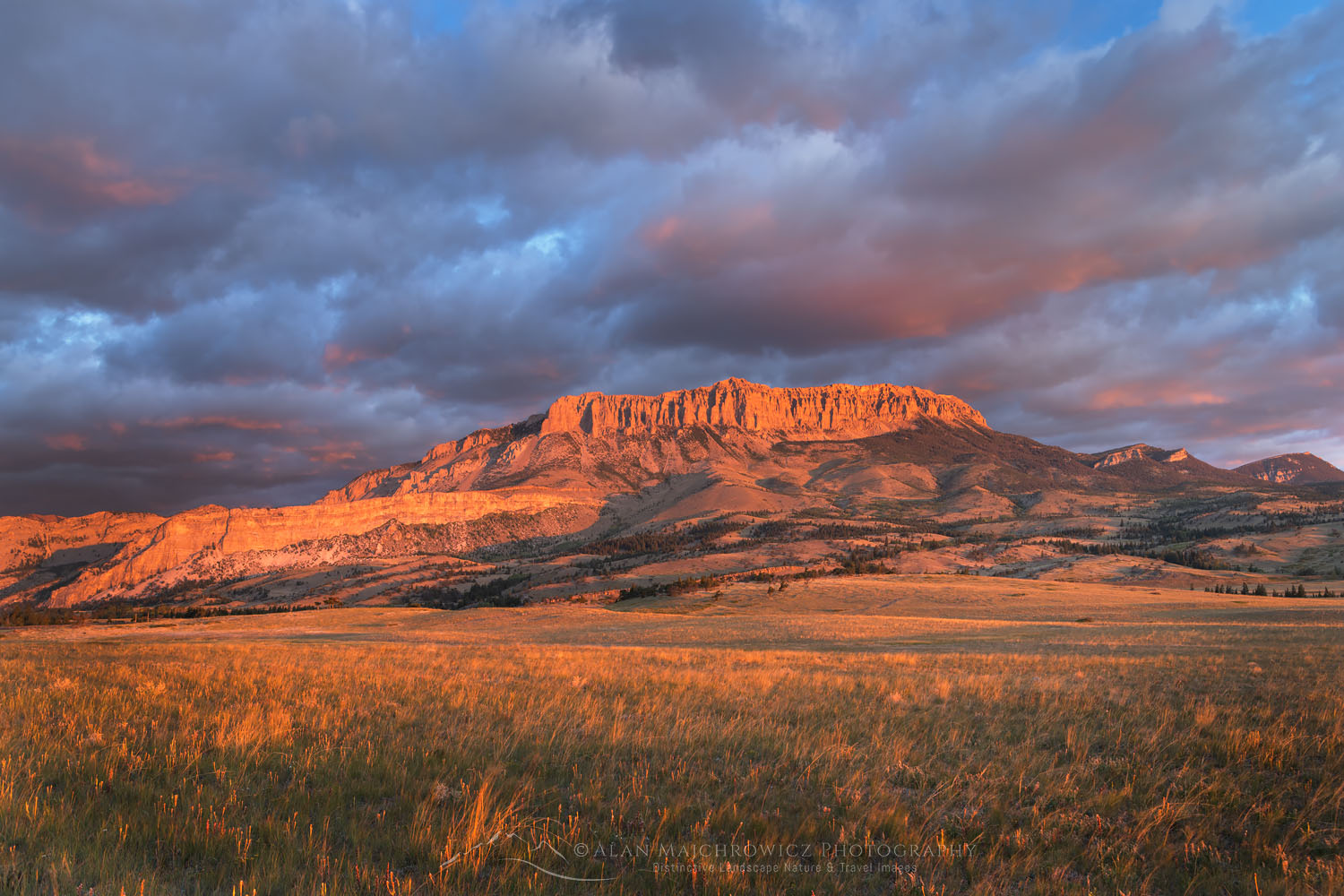 Castle Reef Mountain Montana #68136  Purchase
Photography Tour Summer 2020 begins on July 7! For obvious reasons it has been extremely difficult this year to plan photo shoots, and I'm incredibly excited to get back to work on the road and trail. Many locations I was hoping to photograph remain closed or have difficult travel restrictions in place. With this in mind, I decided to once again make this year's photography tour based on wilderness backpacking. Not only is it a method of photography I thoroughly enjoy, but in the current climate, it is also safer.
As with the 2019 photography tour, this year will include some new destinations I haven't yet photographed, along with old favorites where I need more in-depth coverage. In some ways, this trip will be a continuation of last year's. Most locations will be in the Northern Rocky Mountains and will include some that I couldn't get to last year.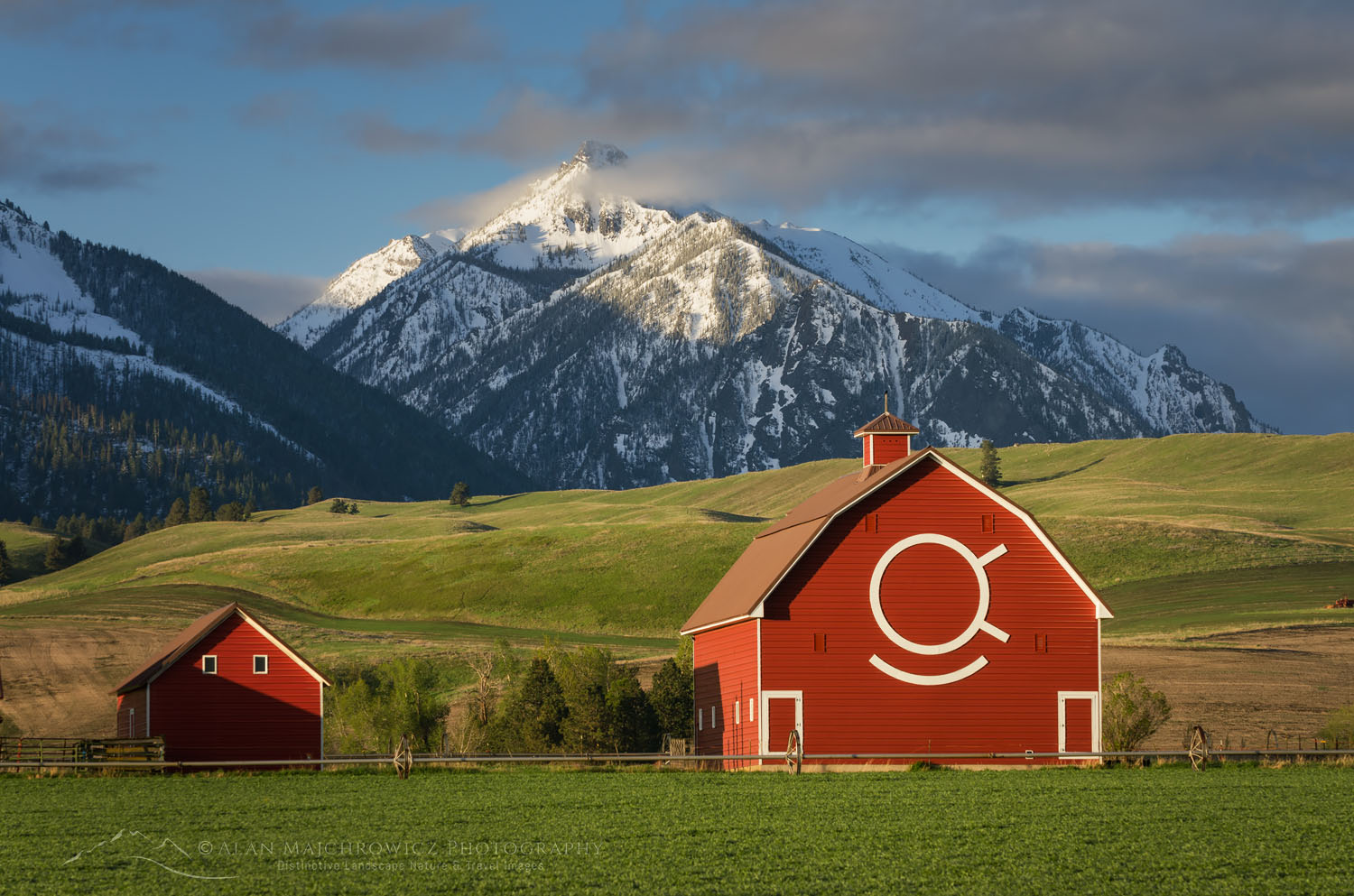 Wallowa Valley, Oregon #61145  Purchase
Eagle Cap Wilderness Oregon
The first stop will be the Eagle Cap Wilderness of Oregon's Wallowa Mountains. This is a destination that has been on my see and photograph list for many years, but for various reasons, I've passed them up. On this trip, I hope to photograph many of the alpine lakes in the core loop of the range.
The Wallowas, located in the northeast corner of the state, is a unique range in Oregon. While most mountains in Oregon are made of volcanic rocks the Wallowas are mainly granitic and have a more rugged appearance. The Eagle Cap Wilderness is the largest in Oregon and is host to many alpine lakes and some of the highest peaks in the state.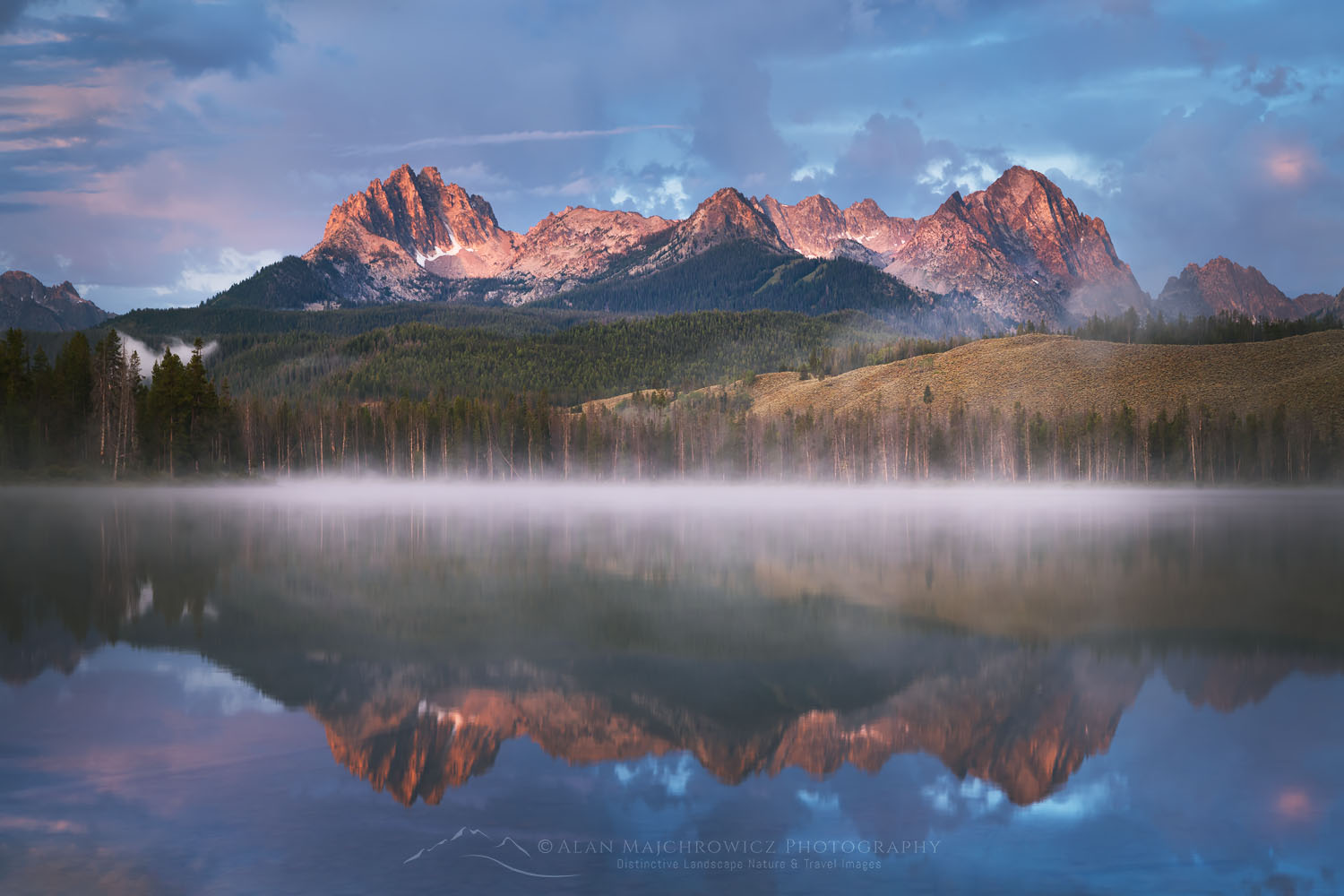 Little Redfish Lake, Sawtooth Mountains Idaho #66235  Purchase
White Cloud Wilderness Idaho
Last year while backpacking and photographing in the Sawtooth Mountains of Idaho I saw another range of high mountains to the East. After some research, I found out that they were peaks of the White Cloud Wilderness, part of the newly created Boulder-White Cloud Wilderness. With the other units being the Jim McClure-Jerry Peak Wilderness, and the Hemingway-Boulders Wilderness. Together they protect 275,000 acres of spectacular mountain wilderness in Central Idaho.
Rising just across the valley from the more famous and popular Sawtooth Mountains, the White Clouds also have many peaks over 10,000′ with numerous alpine lakes. However, since it is less well-known I'm expecting a greater degree of solitude. On this initial visit, I hope to visit and photograph many of the peaks and lakes in the core area.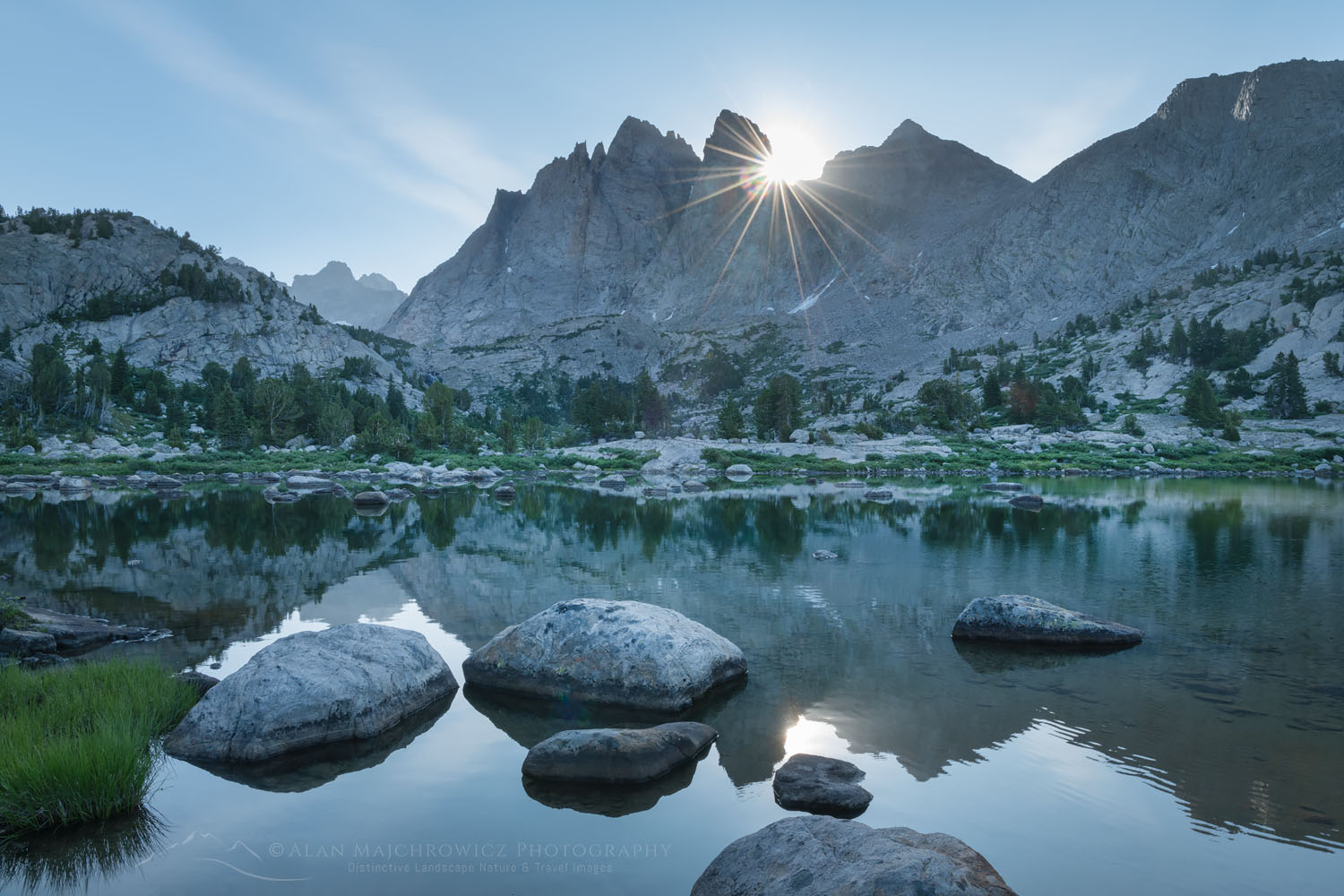 Bonneville Lake Wind River Range #66285  Purchase
Wind River Range Wyoming
Last year I spent considerable time photographing in the "Winds".  However, it is a big range with enough destinations to fill a lifetime of exploration. This year I plan to visit a few new spots and return to a couple of classics. One possible backpack is Desolation Valley/Hailey Pass-Washakie Pass Loop. Another is Middle Fork Lake and Pronghorn Peak in the central part of the range. Finally, a return trip to Cirque of the Towers and Deep Lake is also on the table.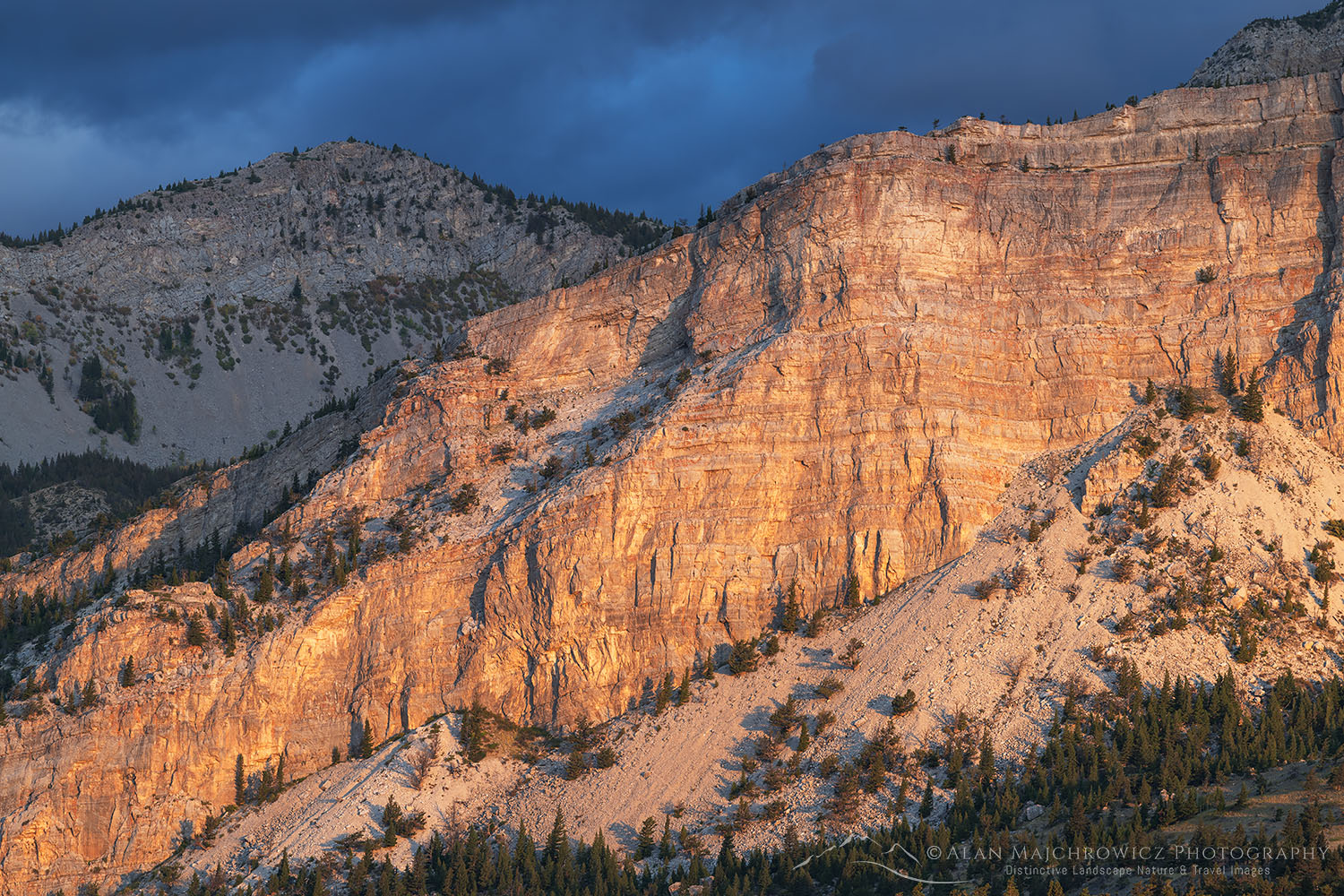 Rocky Mountain Front Range Montana #68145  Purchase
Bob Marshall Wilderness Montana
Affectionately known among locals and avid backpackers as "The Bob", this is another wilderness destination that has been on my must-see list for decades. The Bob Marshall Wilderness Complex is a huge swath of land straddling both sides of the Continental Divide. An important part of the Greater Yellowstone Ecosystem it is home to the largest intact population of Grizzlies in the lower 48.
The Bob was one of the first areas I wanted to see when I started backpacking in my late teens. Unfortunately, it was passed over and forgotten many times over the years in favor of other destinations. This year I hope to remedy that oversight. The sole destination on this trip will be a multi-day backpack to the famous Chinese Wall and the meadows along its base. This is arguably the signature feature of the complex, a 12-mile-long 1000′ high limestone escarpment on the Continental Divide.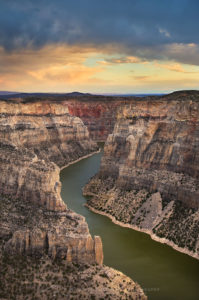 Bighorn Canyon Montana #52263  Purchase
Other Montana Destinations
Last year, due to limited time and weather, I had to skip a few destinations in Montana. Hopefully this year I'll get to photograph them. While this writing is not certain, Bighorn Canyon National Recreation Area, Beartooth Highway, and the Upper Missouri River Breaks are back on the list. Then of course there are also several backcountry destinations in Glacier National Park I'd like to photograph, but that's probably going to be a stretch.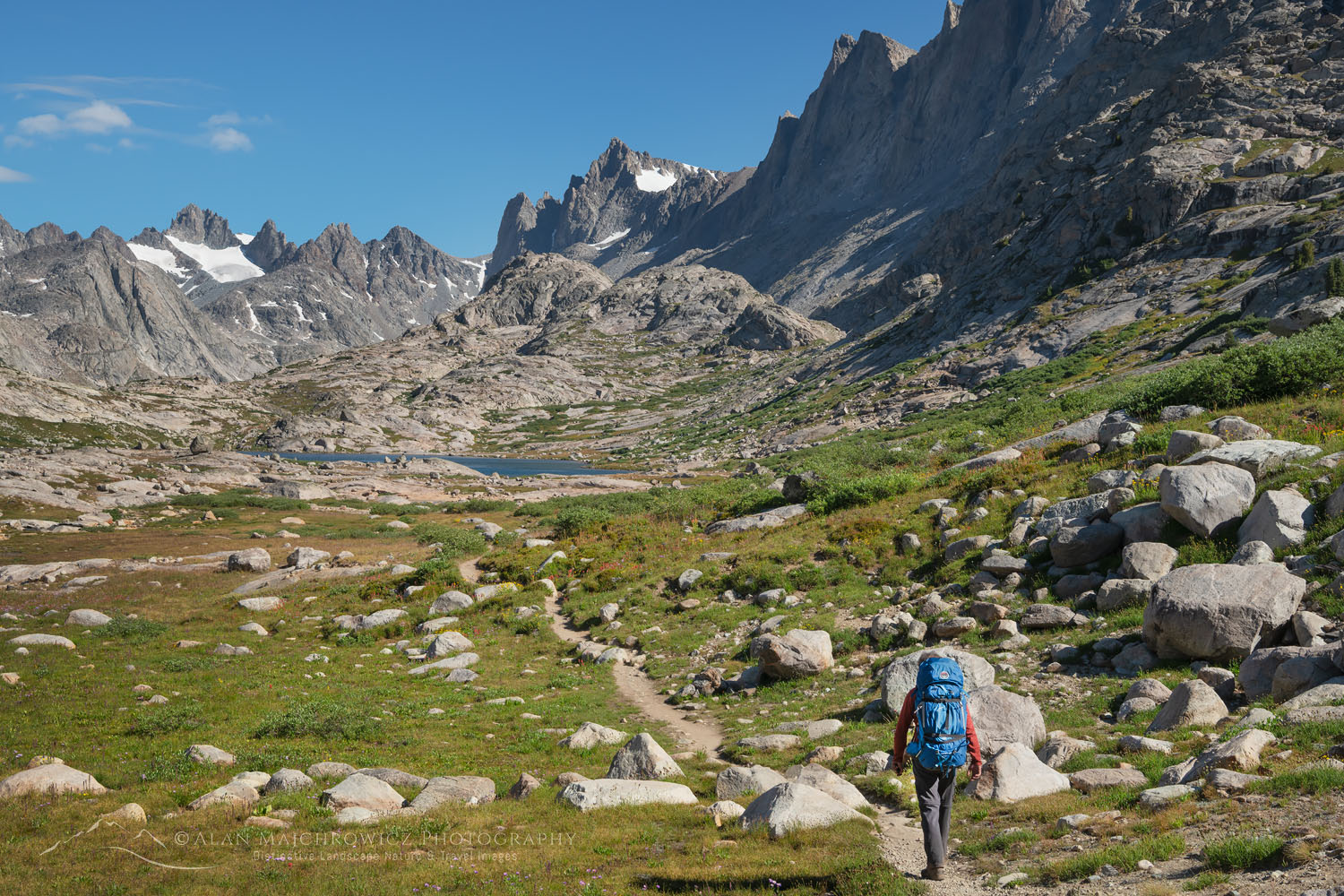 Wind River Range Backpacking #66780  Purchase
List of Locations:
Below is the list of the Summer 2020 Photography Tour locations in the order of start to finish. I would love to hit all of them but of course, time and weather will dictate my itinerary. If you're planning on traveling to any of them let me know. I'd love to meet up if possible!
Eagle Cap Wilderness, Oregon
White Cloud Wilderness, Idaho
Wind River Range, Wyoming
Beartooth Highway, Wyoming/Montana
Bighorn Canyon National Recreation Area, Montana
Upper Missouri River Breaks, Montana
Bob Marshall Wilderness, Montana
Glacier National Park, Montana
*Locations subject to change due to weather and travel restrictions
All photos appearing in Photography Tour Summer 2020 are available for Commercial Licensing and Fine Art Prints
Want to learn more about Landscape & Nature Photography? Take your Creative Photography to the next level with  Private Instruction and Guided Photo Tours.
Photography Tour Summer 2020