Southwest Photography Trip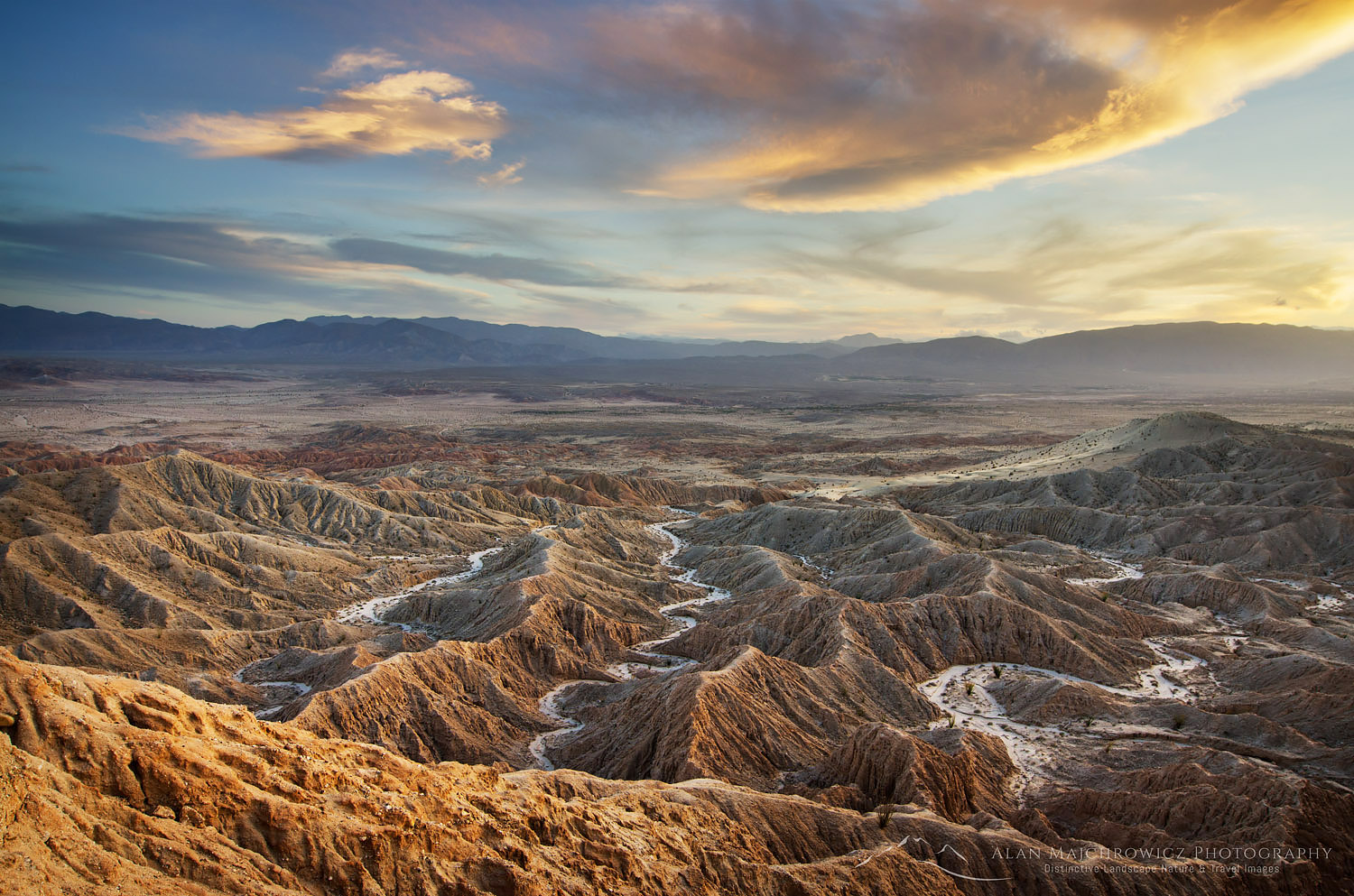 Borrego Badlands from Fonts Point #56810   Purchase
Well, I'm finally back home and catching up on business after six long weeks on the road, photographing throughout the Southwest. It's good to be back home. Althought the mountain of work facing me won't give me any rest for quite some time. Not to mention the fact that being a photographer I'm also faced with the fact that now that we're well into Spring I need to somehow get back out on the road and trails ASAP!
This trip started out with a goal to photograph spring desert wildflowers. However it gradually turned into an epic adventure.  Visiting and photographing as many locations as I could fit in. In the end, I visited lots of new locations. Three new states were added to my photo library, New Mexico Colorado and Texas. I also greatly expanded my coverage of Ancient American ruins and culture. I also added depth to my coverage of some classic Southwest National Parks, Canyonlands, and Arches in particular.
Accompanying this post are two new photos from the trip, one from Anza-Borrego Desert State Park in California and the other from Kofa Mountains Arizona. That's about all I can find time to add right now. Below are some of the totals from this trip. Check out a selection of images from any of the listed locations.
The Details
Days out

: 38
Miles traveled: 6402
Total photos: (before editing) 4200
States where I photographed:  California, Arizona, New Mexico, Texas, Colorado, Utah
National Parks and Monuments: Carrizo Plains National Monument CA, Gila Cliff Dwellings National Monument NM, White Sands National Monument NM, Carlsbad Caverns National Park NM, Guadalupe National Park TX, Chaco Culture National Historical Park NM, Aztec Ruins National Monument NM, Canyon de Chelly National Monument AZ, Hovenweep National Monument UT, Mesa Verde National Park CO, Canyonlands National Park UT, Arches National Park UT
State Parks, Recreation Areas, Wilderness Areas: Anza-Borrego Desert State Park CA, Kofa Mountains Wildlife Refuge AZ, Lost Dutchman State Park/Superstition Mountains AZ, Angel Peak Scenic Area NM, Bisti/De-Na-Zin Wilderness NM, Valley Of The Gods Utah
Stay tuned as I will be posting images and more info on this trip as soon as I can!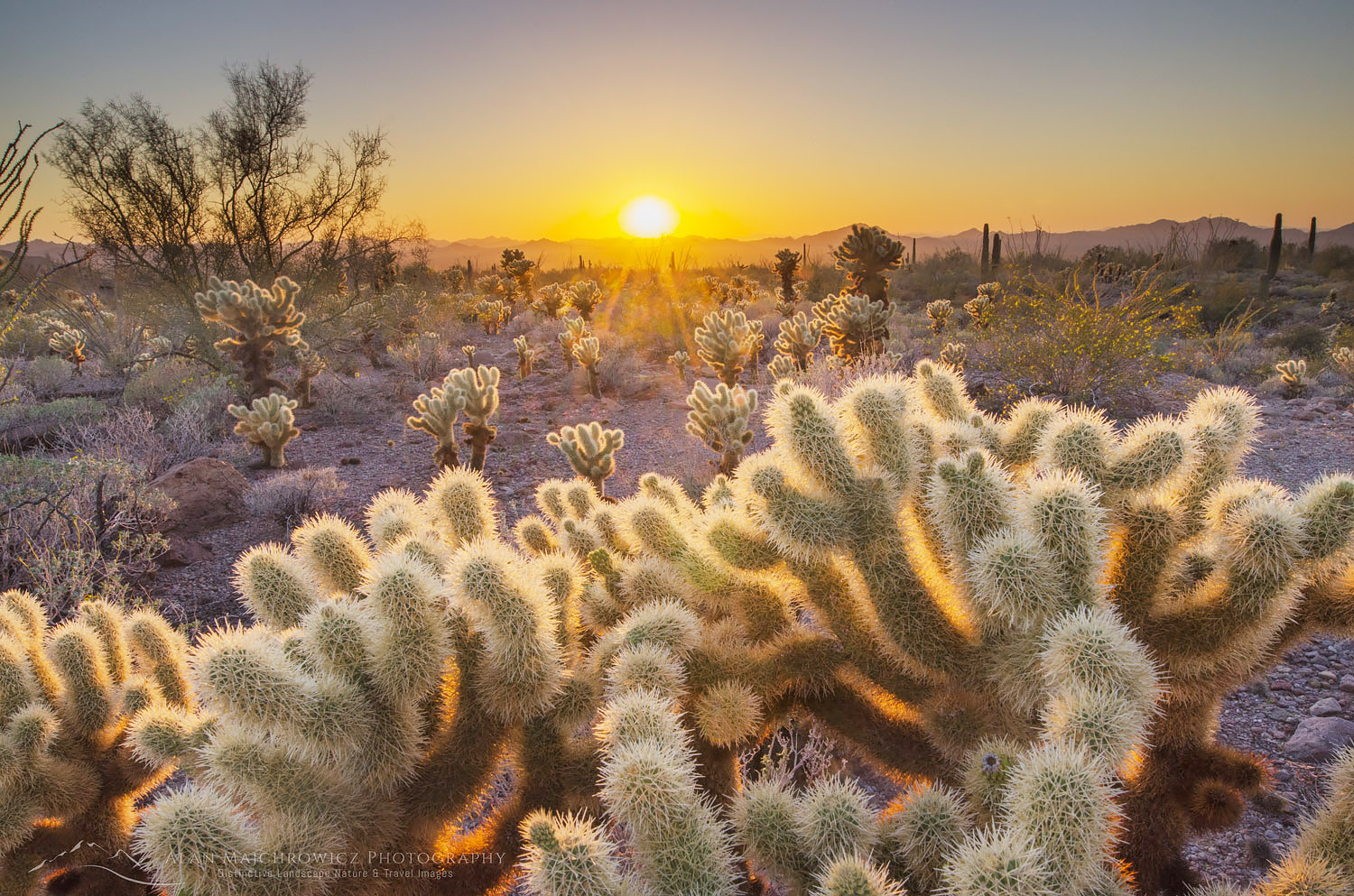 Kofa Mountains Sunset, AZ  #56864  Purchase