Bruneau Canyon Idaho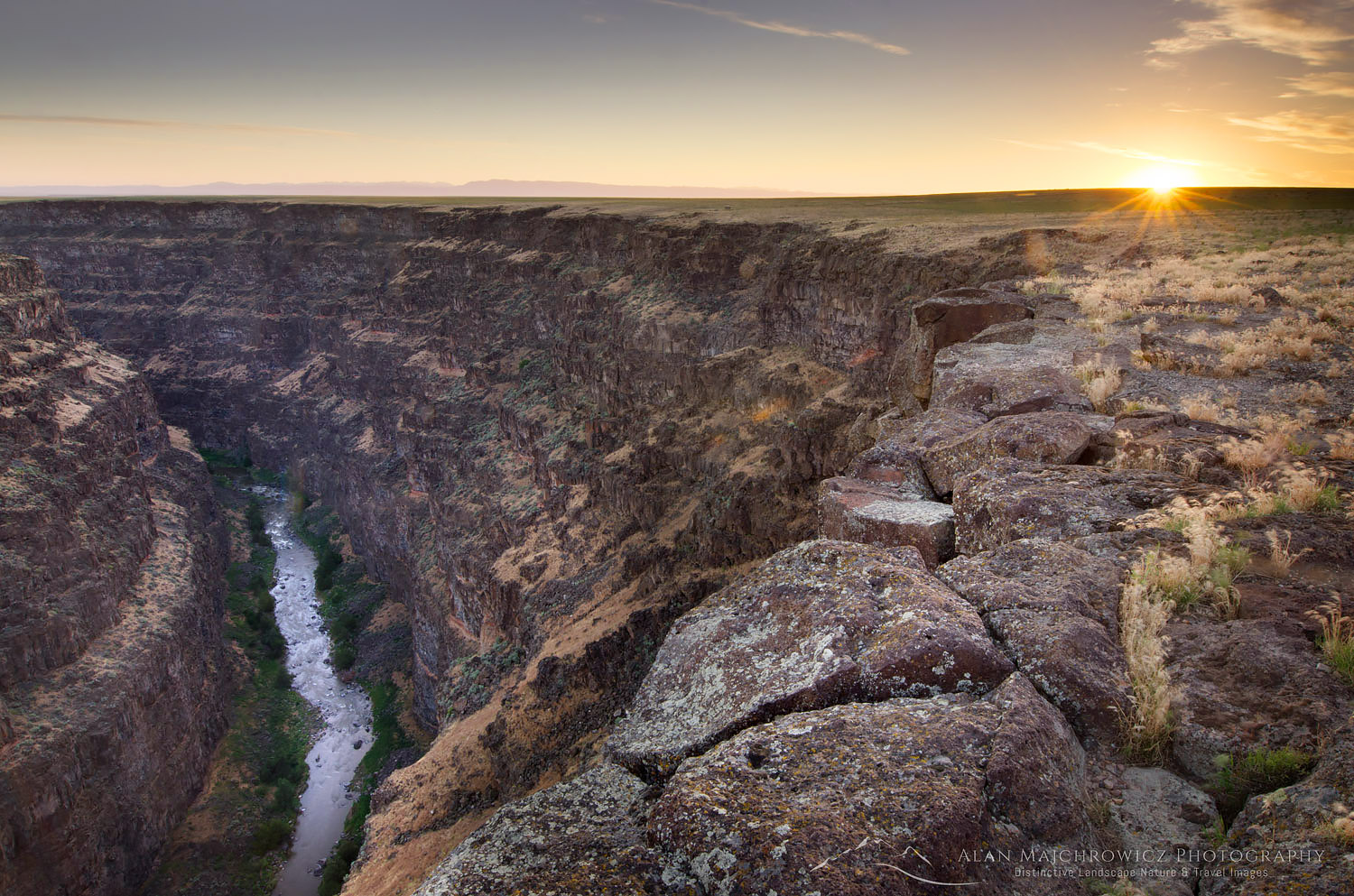 Bruneau Canyon Sunset  #56320  Purchase
Another location I visited on my recent photo trip to Idaho was Bruneau Canyon. Located on BLM land in a remote corner of the Snake River Plain in SW Idaho. This canyon is more well known to white water enthusiasts than photographers. I wasn't even aware of its existence until thumbing through an Idaho tourism brochure I picked up in a rest area. Given the hot sunny and windy conditions and a long drive on a dusty gravel road I wasn't sure I wanted to include it in my itinerary. However I soldiered on and was glad I did.
Bruneau Canyon is roughly 40 miles long, cut through layers of basalt by the Bruneau River. From the overlook  it is 800′ deep. Getting here in mid-day the canyon was a bit of a disappointment, the light was pale and featureless. Aside from the big gash in the earth there was absolutely nothing else around. Just flat plains as far as the eye could see. The only other cause for excitement was a government sign announcing to travelers they are entering an Air Force bombing range.
As always in photography light  means everything and as the sun dipped to the horizon things began to pick up. After sunset when alpenglow kicked in there was some nice warm even light on the canyon walls. The next morning look very promising with wispy clouds glowing in beautiful colors before the sun came up. Unfortunately the majority of them weren't over the canyon, but it turned out well anyway.
If you decide to visit the Bureau Canyon make it part of a trip that includes other nearby spots like Shoshone Falls or the Owyhee Uplands. Make sure you're ready to be on your own, although there are great spots along the rim to camp in solitude there is no water, cell phone reception or any other facilities. You also might want to bring a helmet for the objects falling from airplanes!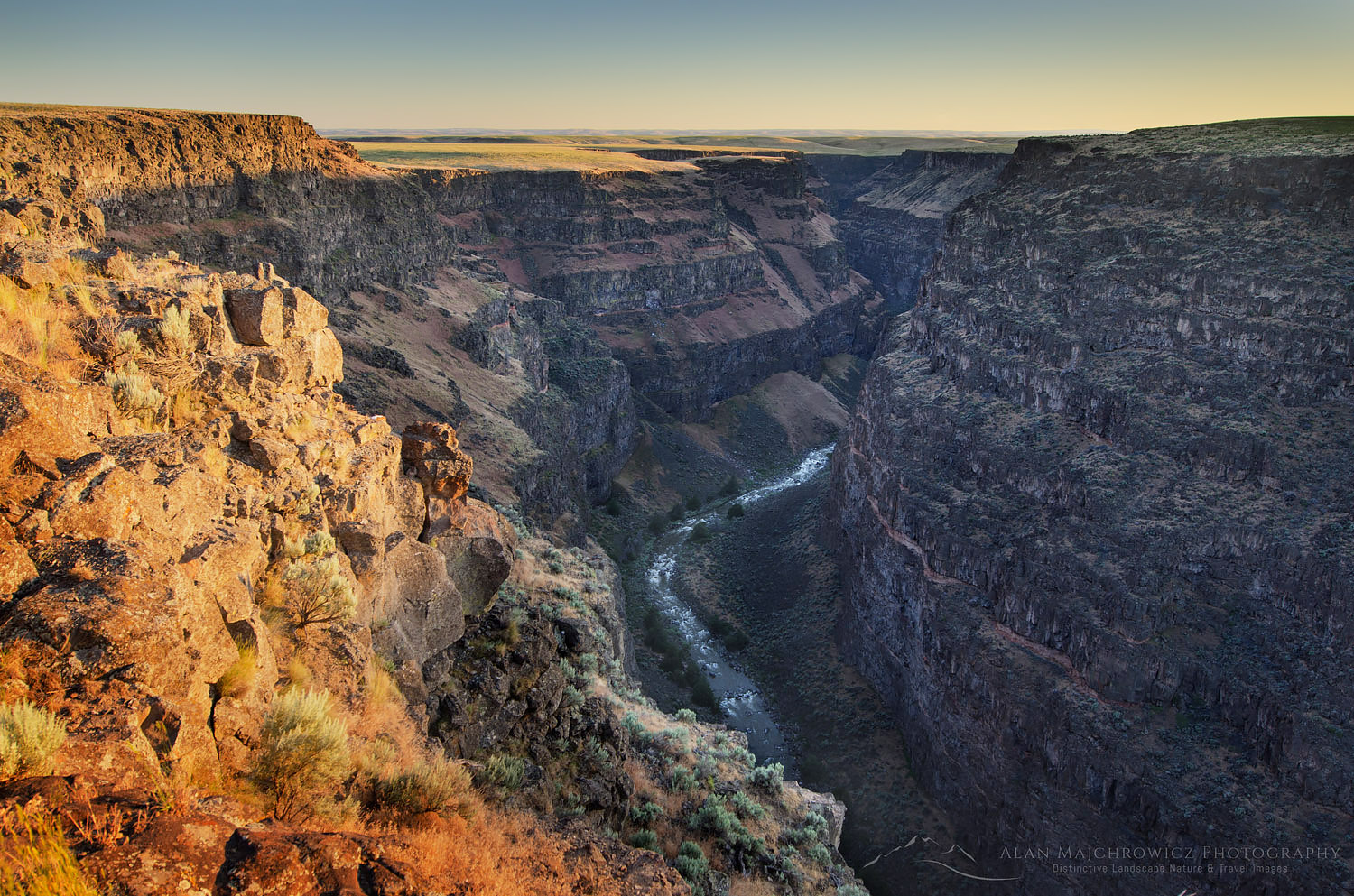 Bruneau Canyon Idaho  #56299  Purchase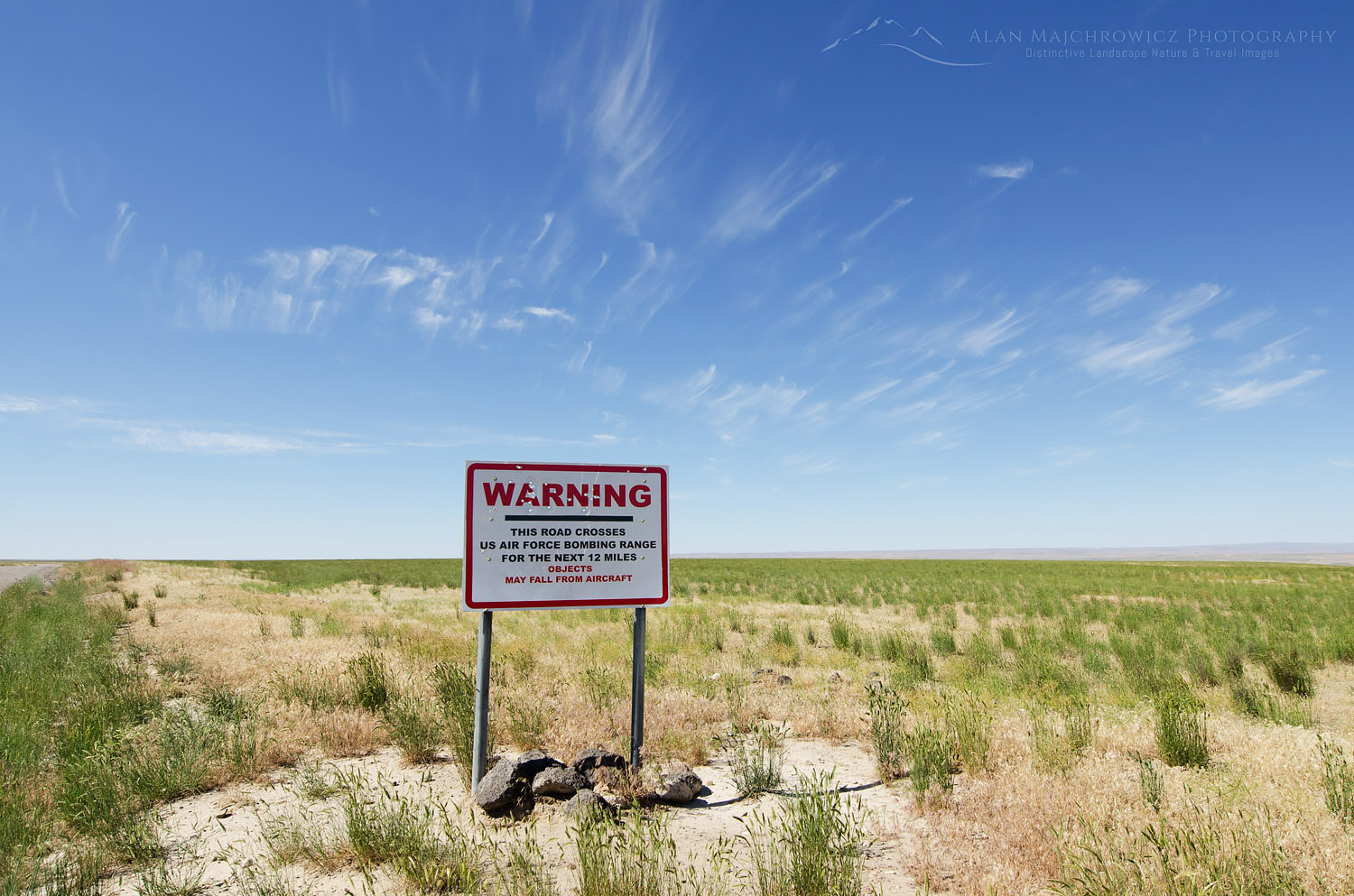 Air Force Bombing Range Warning Sign  #56332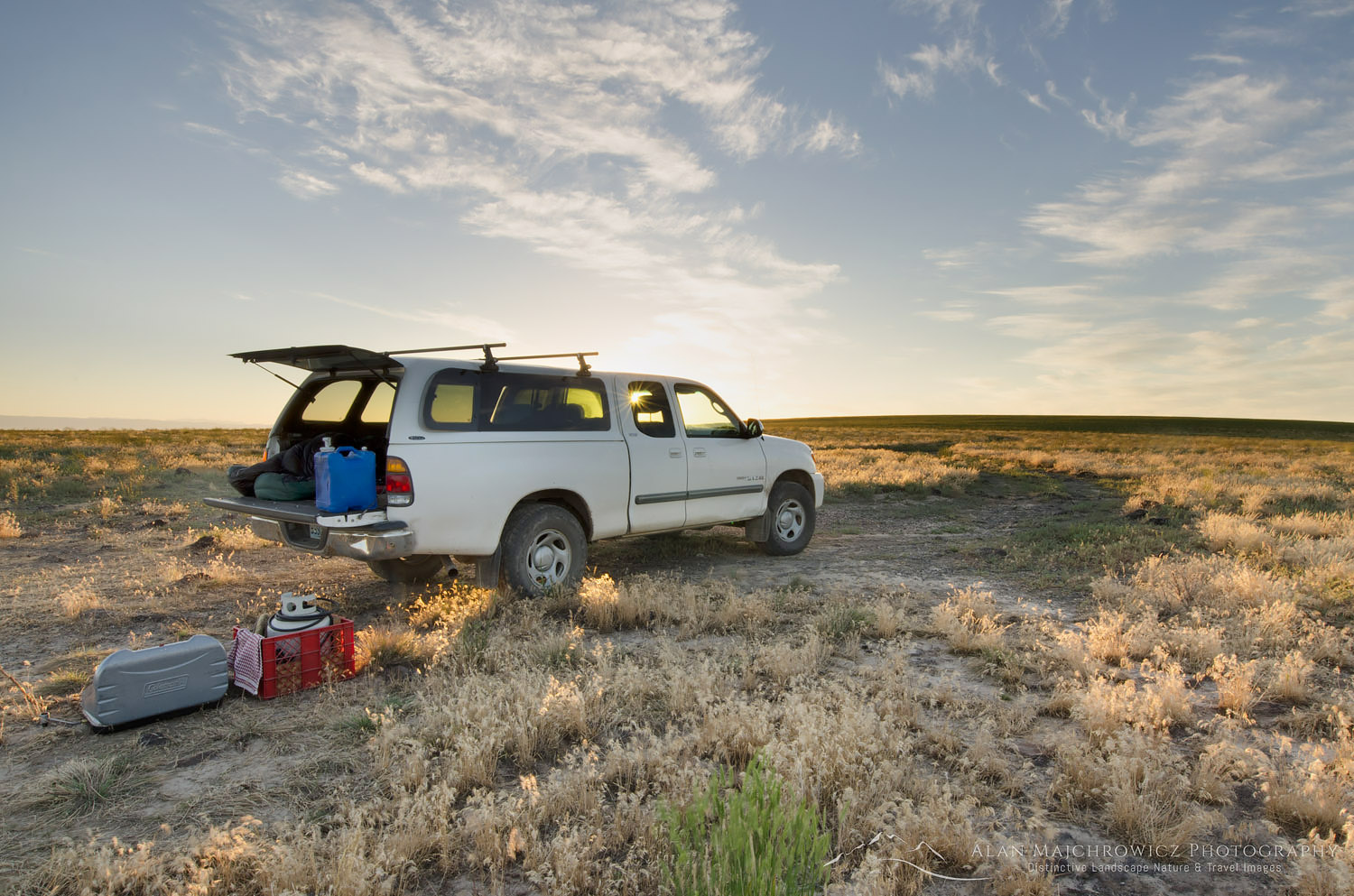 Camping on rim of Bruneau Canyon  #56311