Little Redfish Lake Sawtooth Mountains Idaho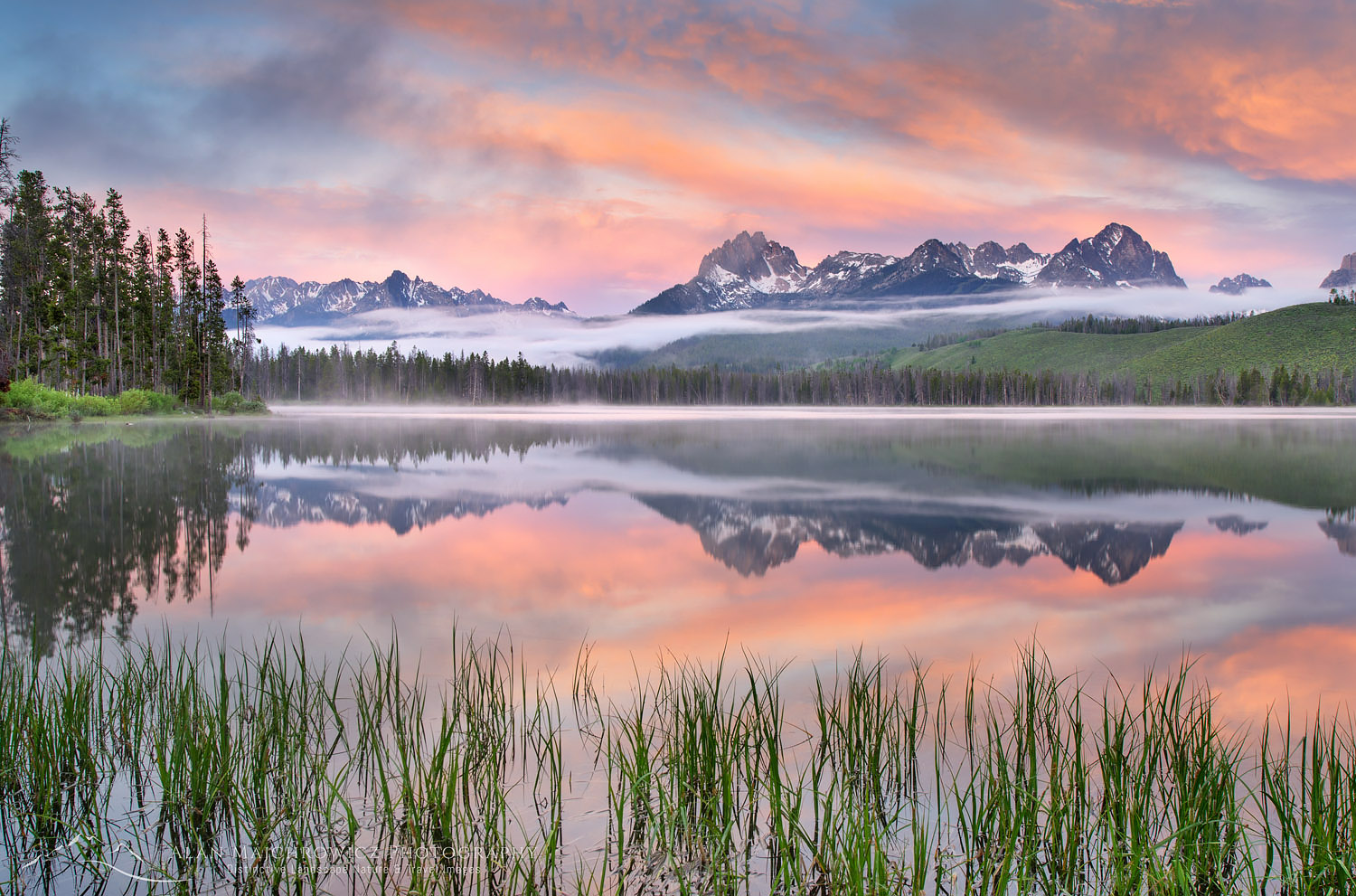 Sunrise over Little Redfish Lake, Sawtooth Mountains Idaho  #56173  Purchase
Another great spot for photography in the Sawtooth Mountains of Idaho is Redfish Lake and Little Redfish Lake. While both lakes have spectacular views Little Redfish is smaller, and offers better intimate compositions than its bigger neighbor.
After my success at having good light at Stanley Lake several days before I didn't think that luck would strike twice in the same trip, but it did. The first evening I scoured the lakeshore for good compositions. I found the best spot was one that obviously was used by photographers in the past. You can always tell by the small patch of ground  worn bare and hardened. The light was nice and I got a few good shots. However evening light puts the range mostly in shade. Morning promised to be a better time for photos, if the light was good.
As always I got up before sunrise and set up in my spot and waited. Like several days prior at Stanley Lake fog threatening to obscure the view. The stillness of the air meant the surface of the lake was mirror still, and I kept my fingers crossed. Also the sky was cloudy and it didn't look like the sun would break through. Luck was with me though, and as you can see from these photos the fog held off and the clouds began to clear. Perfect timing, as the first predawn light began paint the sky with purples and reds.
The clouds and atmosphere that morning were just right to keep the light and colors going long after the sun had risen. As the light began to wash out the fog came back and closed off any views until the heat of the day burned it off. I packed up  and decided to check out the bigger Redfish Lake, there the fog was also thick but there was a couple of surprises for me which I'll save for the next post.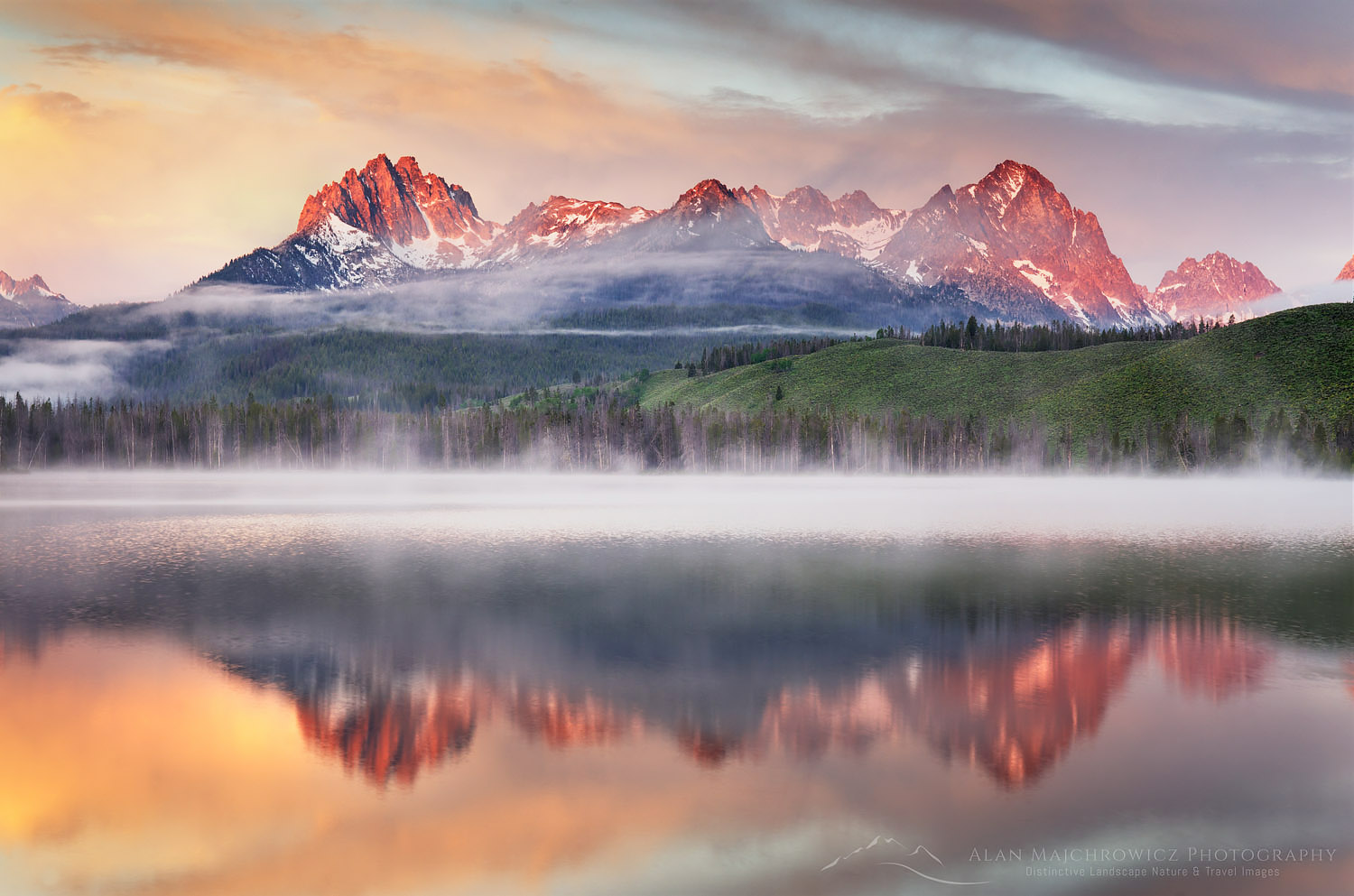 Sunrise over Little Redfish Lake, Sawtooth Mountains Idaho  #56184  Purchase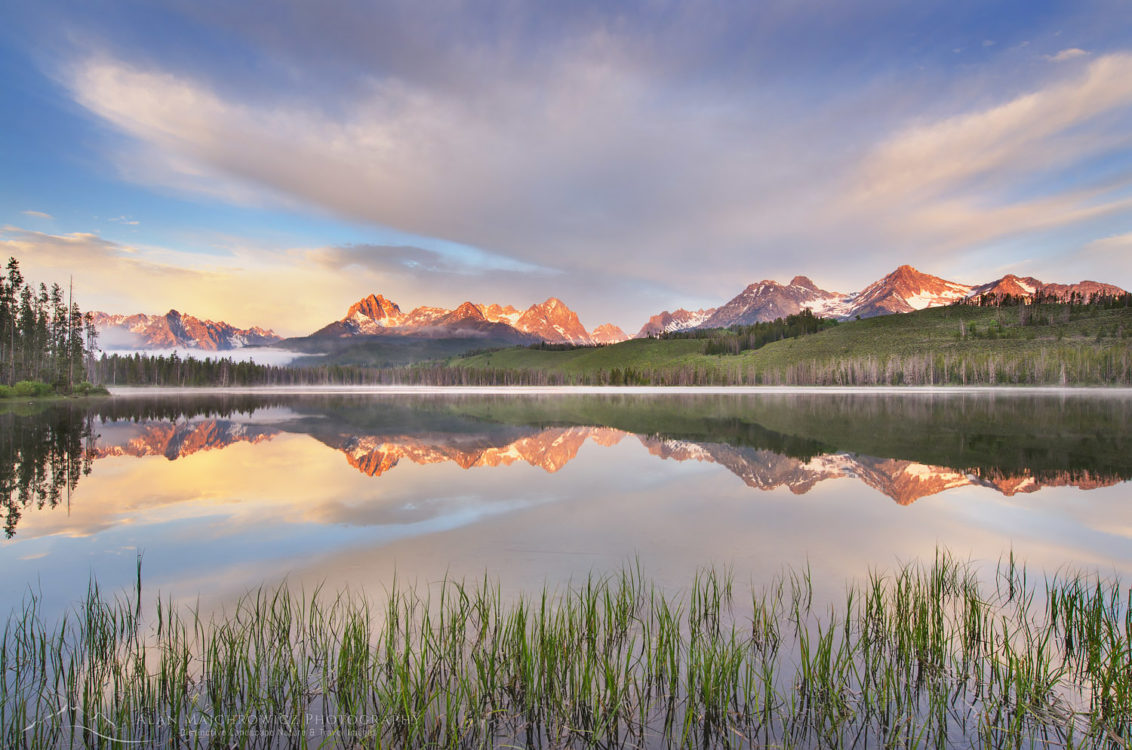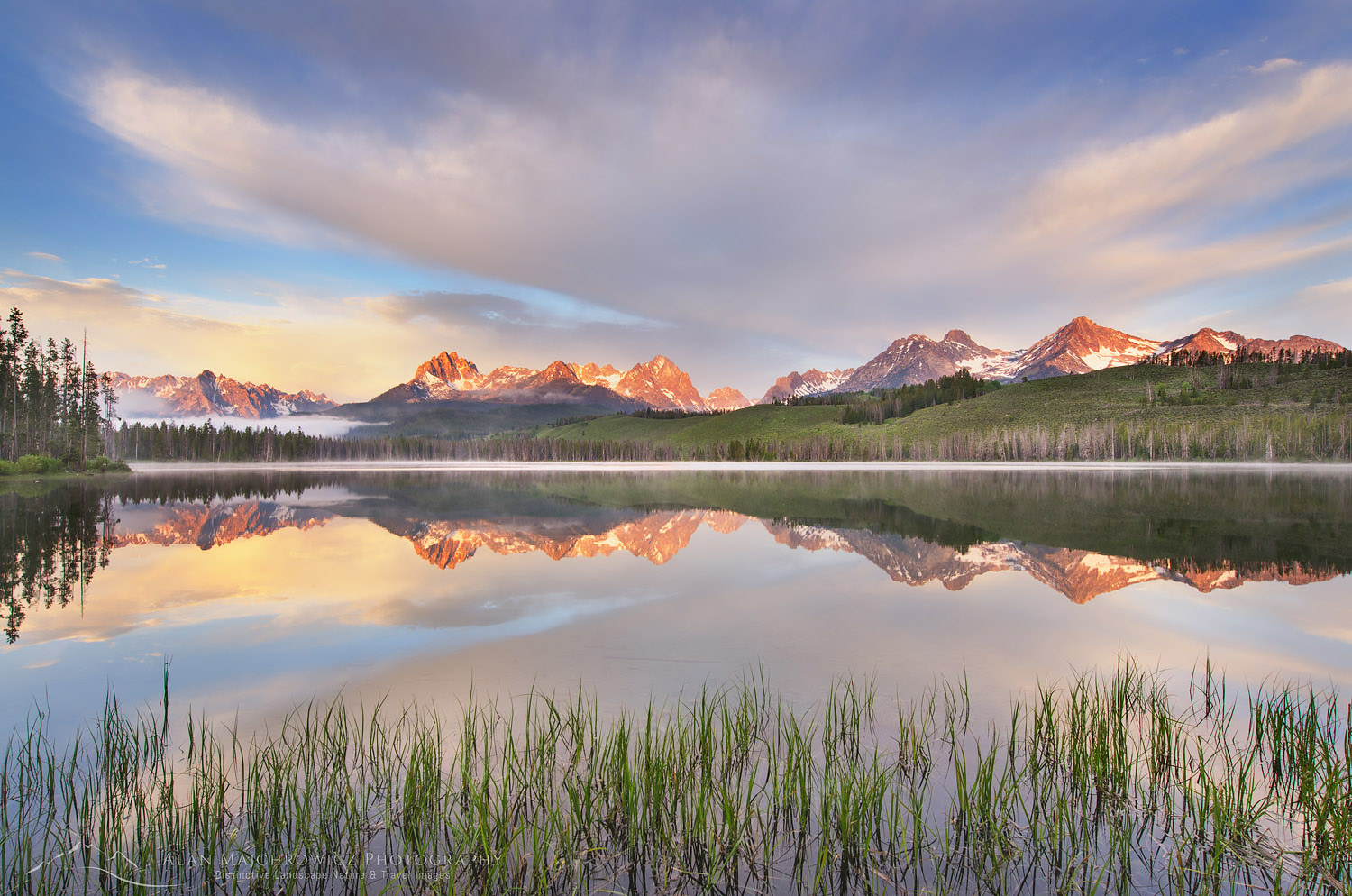 Sunrise over Little Redfish Lake, Sawtooth Mountains Idaho  #56196  Purchase