New Images Yellowstone Teton Glacier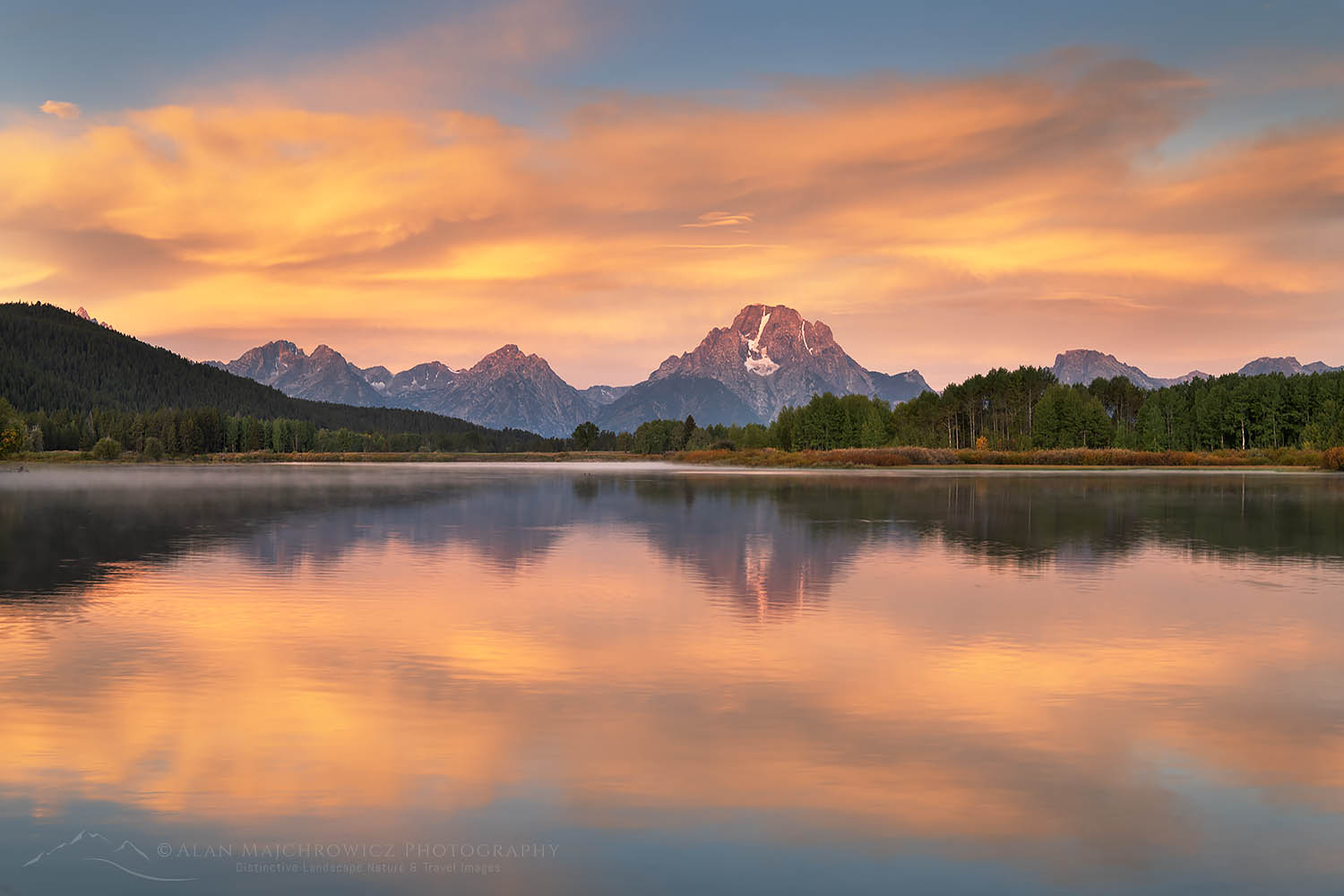 Oxbow Bend Sunrise Grand Teton National Park  #67699  Purchase
The final group of new images is now online and ready to view. This group represents the second half of my Rocky Mountains photo tour and includes three national parks.
After a full month of backpacking in the Sawtooths and Winds, I was originally planning only a brief stop in Grand Teton and Yellowstone National Parks. The next major destinations were to be the Beartooth Highway and eastern Montana. However, weather forecasts and other circumstances presented opportunities in these parks that I could not pass up.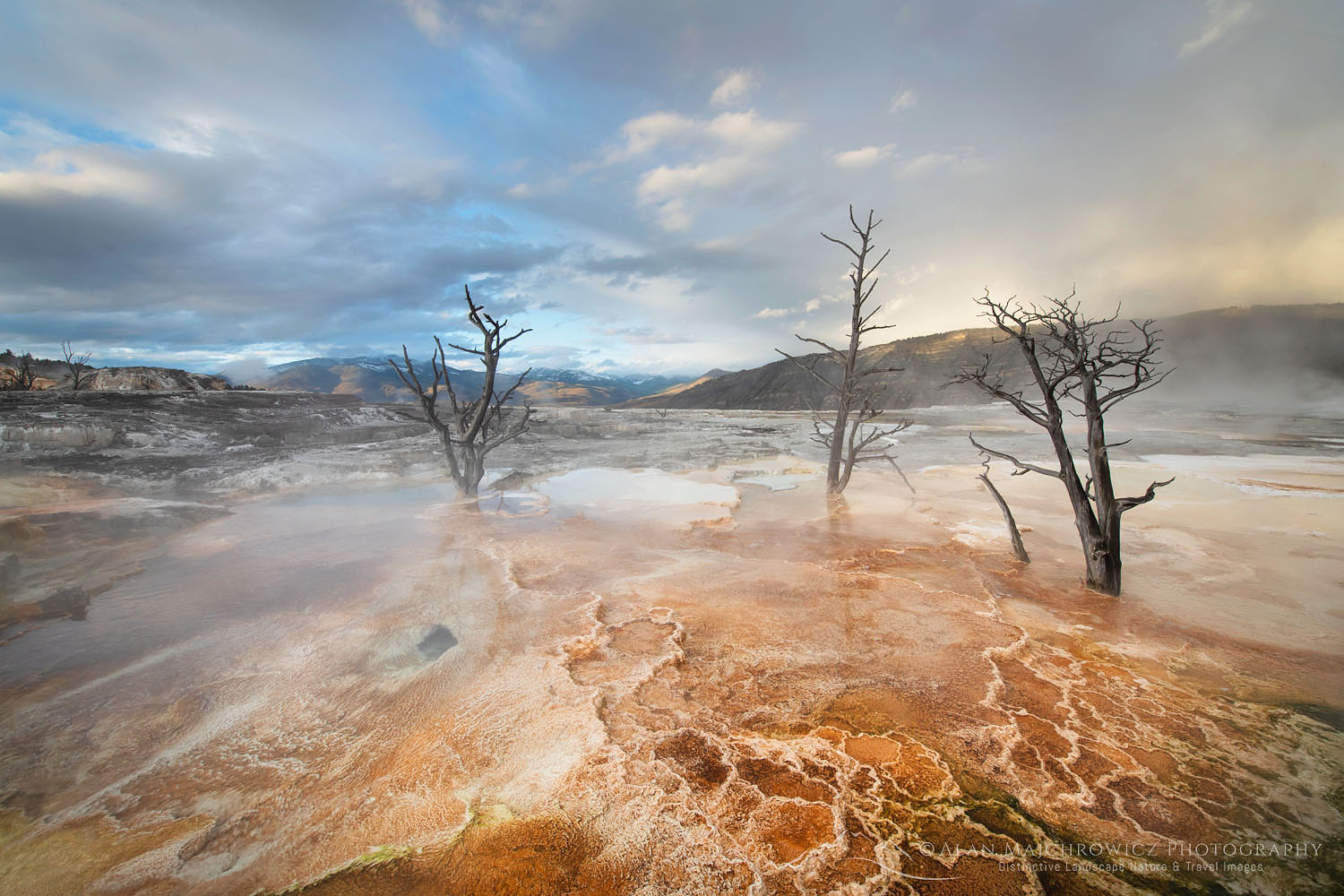 Mammoth Hot Springs Yellowstone National Park #68021  Purchase
Therefore, in the end, I spent nearly two weeks in Grand Teton, and about a week in Yellowstone. After leaving Yellowstone it became apparent that deteriorating weather patterns would bring the trip to an early close. Consequently, there was only enough time to make a quick drive to Glacier National Park before storms set in. Although during my short stay in Glacier I was presented with several more great photo opportunities.
Castle Reef Mountain Montana #678137  Purchase
As mentioned in previous posts, I'll soon be writing more detailed posts on all aspects of the trip.
Locations Added:
Grand Teton National Park: Mormon Row Barns, Schwabacher Landing, Oxbow Bend
Yellowstone National Park: Geothermal features of Lower Geyser Basin, Yellowstone Falls, and Canyon, Mammoth Hot Springs
Montana: Rocky Mountain Front Range near Augusta and Choteau, Sun River Canyon
Glacier National Park: Saint Mary Lake, Saint Mary, and Virginia Falls
All images are ready and available as Fine Art Prints and for Commercial Licensing.
Clepsydra Geyer Yellowstone National Park #67803  Purchase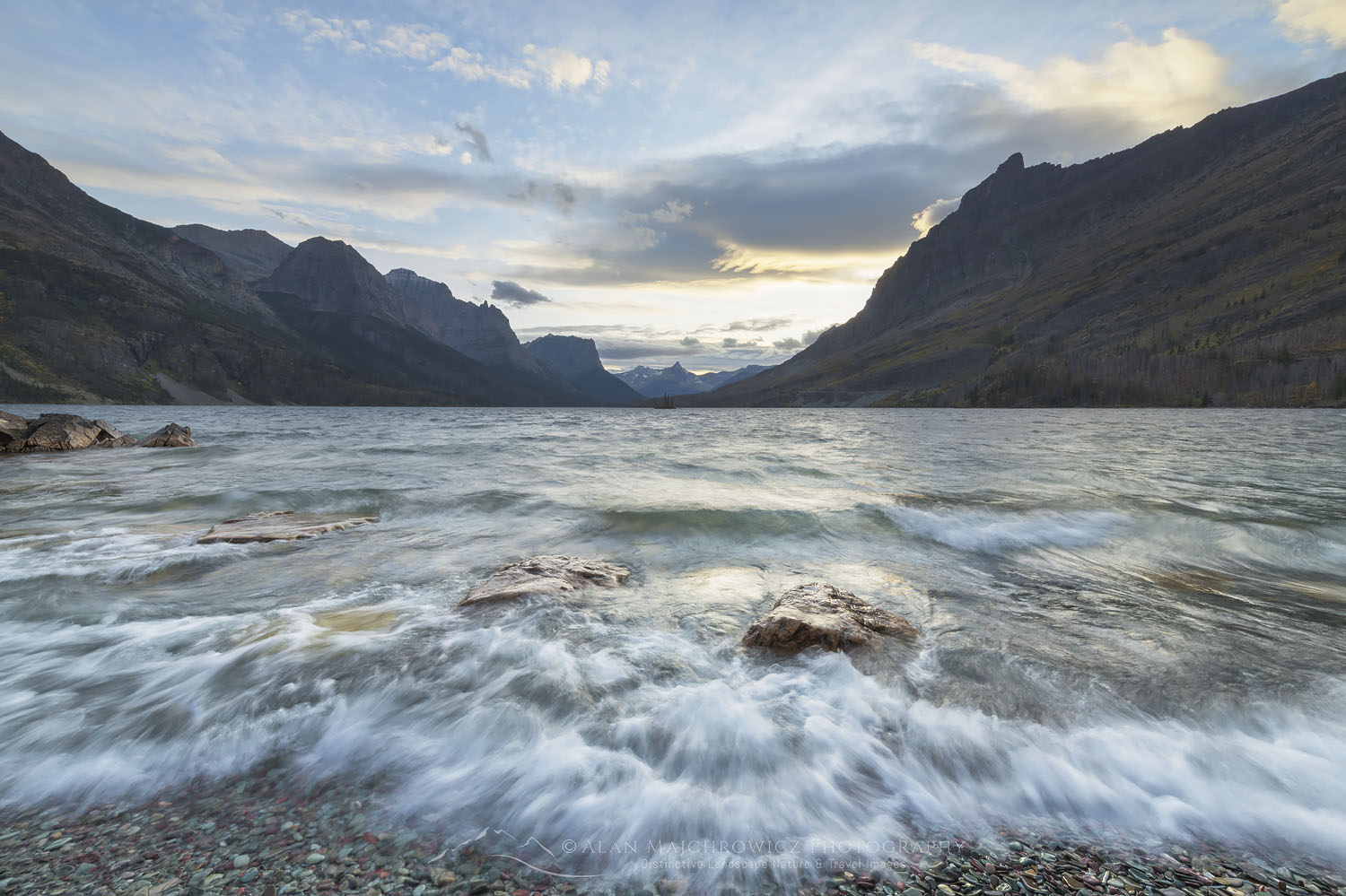 Saint Mary Lake Glacier National Park #68299  Purchase
Saint Mary Lake Glacier National Park #68200  Purchase
New Images Yellowstone Teton Glacier