Photo Highlights 2016
Another year come and gone already, it seems like just yesterday I was writing about the 2015 Photo Highlights. For me, like many others, 2016 had some great highlights that were overshadowed by sadness and uncertainty. So many creative and influential people had passed this year, including famous public figures I admired and close family members. It often made me pause and wonder.
On the creative side, 2016 was a year that saw me finally visit and photograph several locations that have been on my list for many years. New Mexico and the Canadian Atlantic Provinces of New Brunswick and Nova Scotia, to name a few. Perhaps even more important were a number of events and realizations that had me look back into the roots of my art and photography, resulting in a growing awareness of the direction my photography should take. Several of the images shown below represent the beginnings of this effort.
So without further ado let's look at some of the Photo Highlights of 2016, and please feel free to vote or comment on your favorites!
Southwest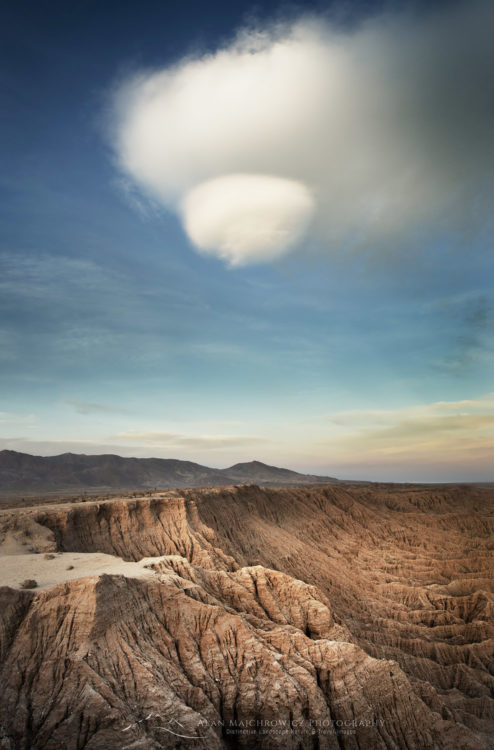 Borrego Badlands Cloud  #56801r  Purchase
My first major trip of the year was a return to the Desert Southwest. Beginning in Anza Borrego Desert State Park of California I met up with my good friend Cyril Albrecht, visiting from Belgium. Although we both had different itineraries we were able to photograph together in a couple of locations, Fonts Point overlooking the Borrego Badlands was one of them. One evening while waiting for the light I noticed this wonderful cloud formation developing in the opposite direction. I loved the abstract graphic qualities and how the round softness of the cloud contrasted with the harsh desert environment below.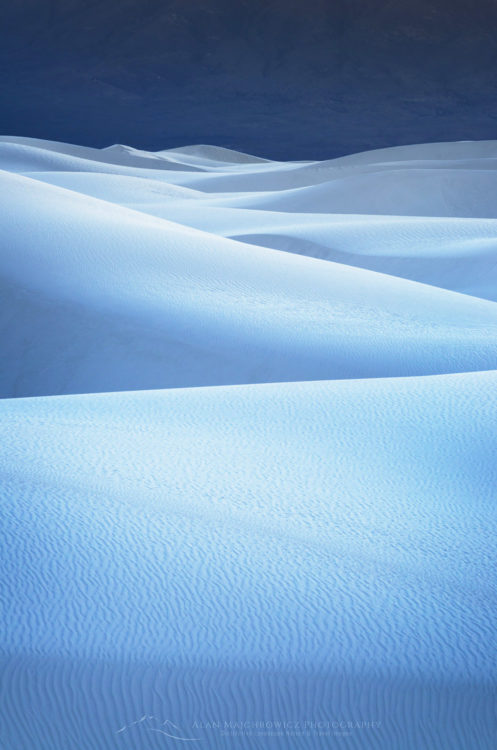 White Sands National Monument #57148    Purchase
White Sands National Monument in New Mexico was one of the new locations I visited this year. Sand dunes are always fun to photograph, and the white gypsum dunes in the monument added an extra level of excitement to my visit. The area is wide open for roaming and exploration. Due to the number of tracks in the sand created by visitors, it was necessary to hike further out for pristine conditions. Although the area is fairly small it is extremely easy to become disoriented and lose the path back to the trailhead. This image is definitely one of the favorites that I brought back. The cool tones, layers, angles, and ripples in the sand created a pleasing composition.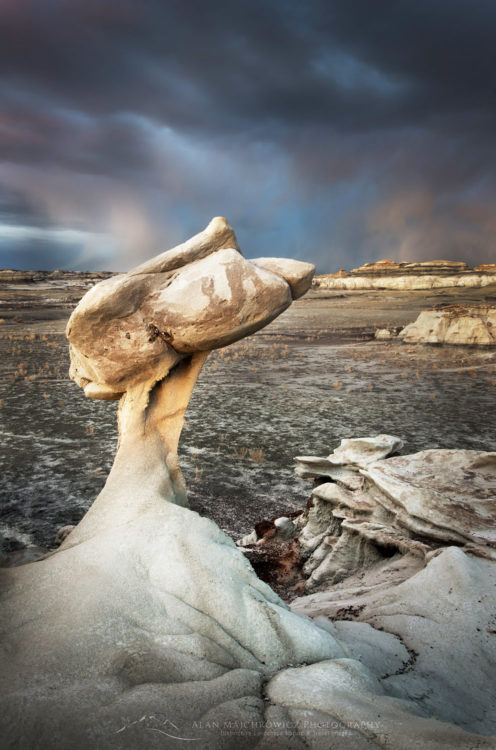 Bisti Badlands New Mexico  #57428r   Purchase
Another new location was the fabled Bisit/De-Na-Zen Wilderness, or simple Bisti Badlands, of northern New Mexico. Badlands and hoodoos are among my favorite subjects to photograph, and Bisti contains some of the best examples of these whimsical eroded rocks. I stayed there for three days and managed to just scratch the surface of creative possibilities. On the second evening, I was treated to some of the most dramatic light I've seen in years. That evening, after finishing photographing my prime subjects I hurriedly scrambled around to locate more compositions. This nearby hoodoo exemplified the oddities of Bisti, and post-processing the image to reflect the harsh alien-like environment added to this feeling.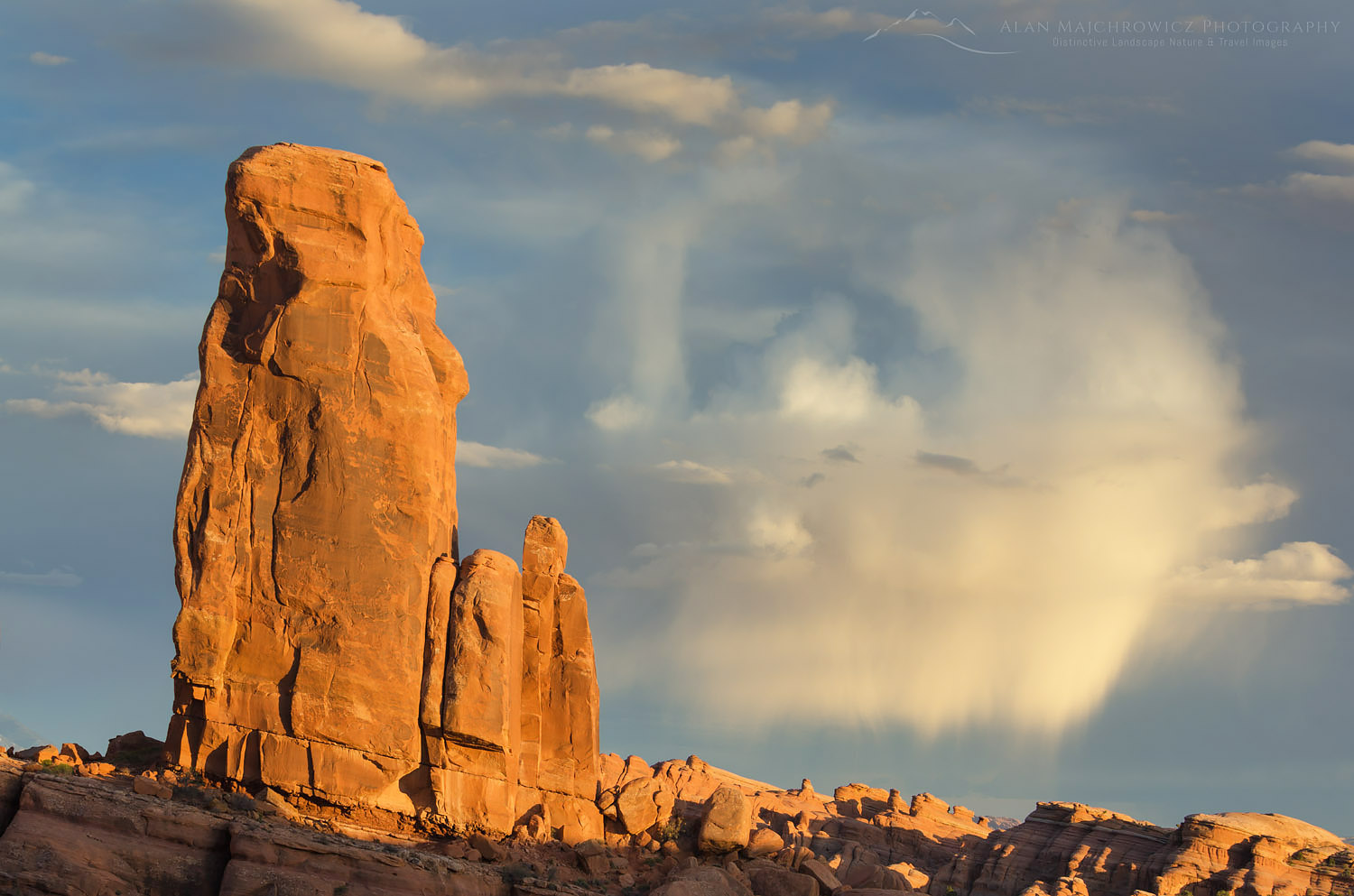 Arches National Park  #57869   Purchase
This image from Arches National Park was made in the Klondike Bluffs area. Although I've been to Arches several times before, this remote section of the park was new to me. Klondike Bluffs offers several dramatic arches and lots of red rock pinnacles, in addition to lots of solitude. While the main park attractions were swarming with visitors I enjoyed sharing this beautiful area with just a handful of people. Once again, some wonderful clouds glowing in evening light added to the drama, here balancing the composition with red sandstone pinnacles.
North Cascades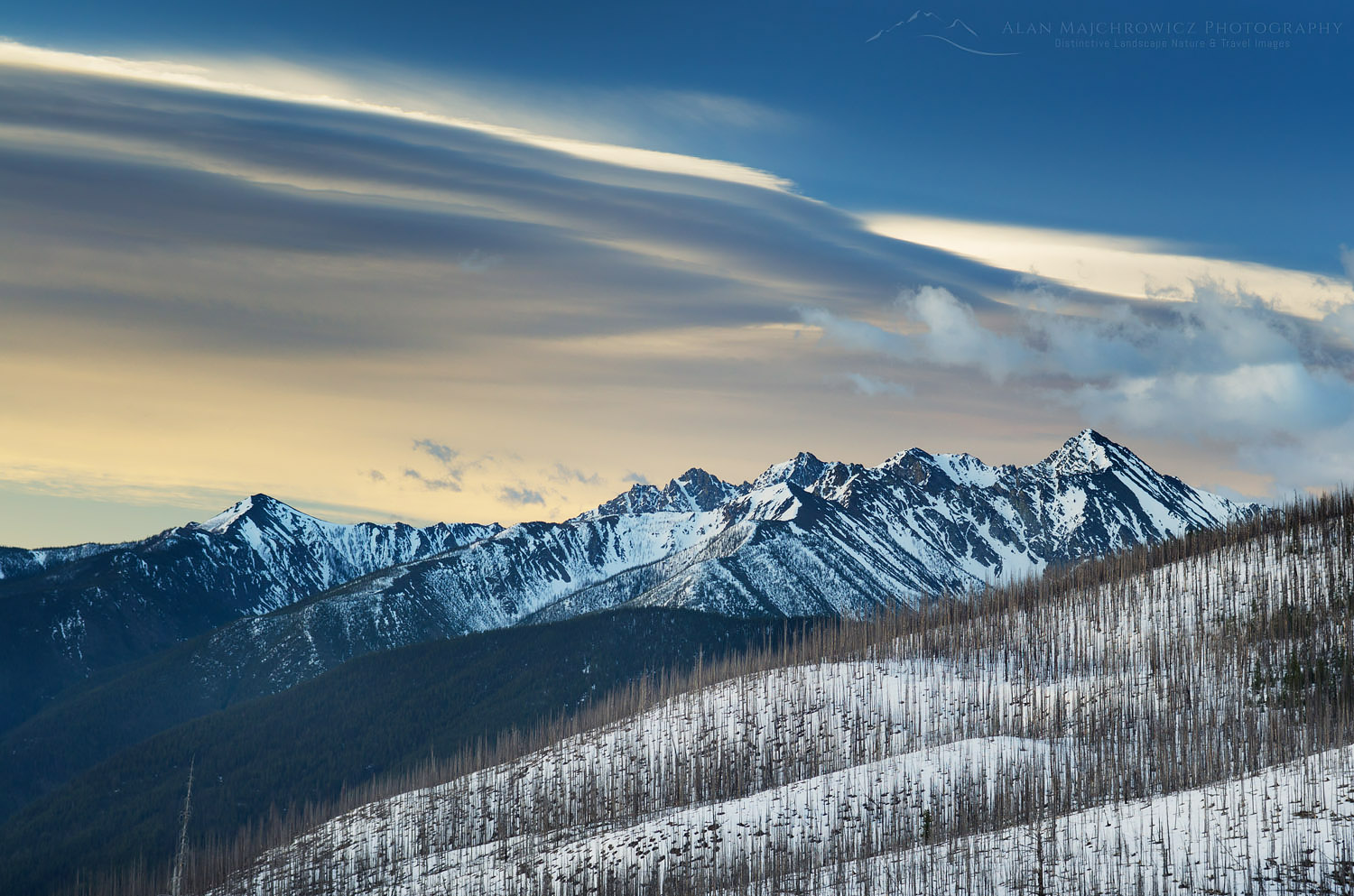 North Gardner Mountain, North Cascades Washington  #58051    Purchase
Back home in the North Cascades, my first backpacking trip of the year yielded this image of an approaching storm over Gardner Mountain. A grueling hike, post-holing through snow and downed trees, led to the summit of Driveway Butte. Although my camp near the top had wonderful vistas, it didn't really offer the compositions I had hoped for. However, as day broke my fortunes changed as the leading edge of the storm glowed with light and mirrored the angles of the mountain ridges. I made several photos of this event before sitting down to enjoy the show.
New York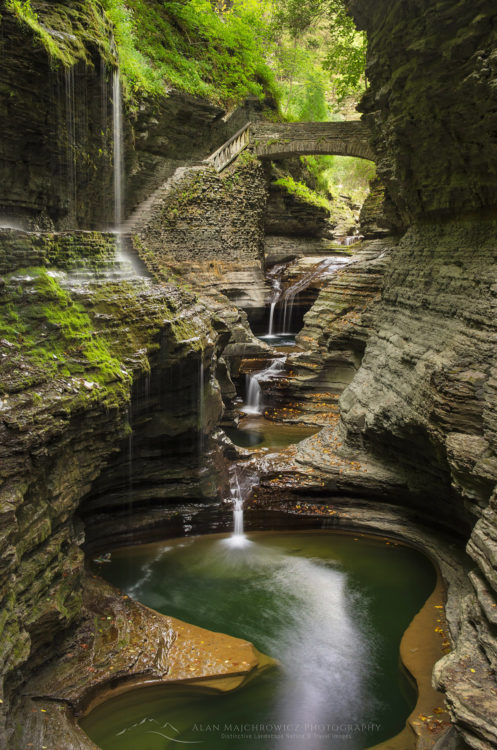 Watkins Glen State Park New York  #58452   Purchase
September marked the beginning of a long-anticipated trip with my wife Coleen to New England and the Canadian Atlantic Provinces of Nova Scotia and New Brunswick. The first new location on this trip was a brief stop at Watkins Glen State Park in New York. Situated in the Finger Lakes region, the main attraction in Watkins Glen is a beautifully sculpted narrow gorge. Only about a mile long with moderate elevation gain, the trail passes numerous pools, waterfalls, and hanging gardens. One of the highlights is this view framed by a stone bridge. Unfortunately, I only had a short morning to explore the photographic possibilities of this gem. Oh well, there is always next time.
Nova Scotia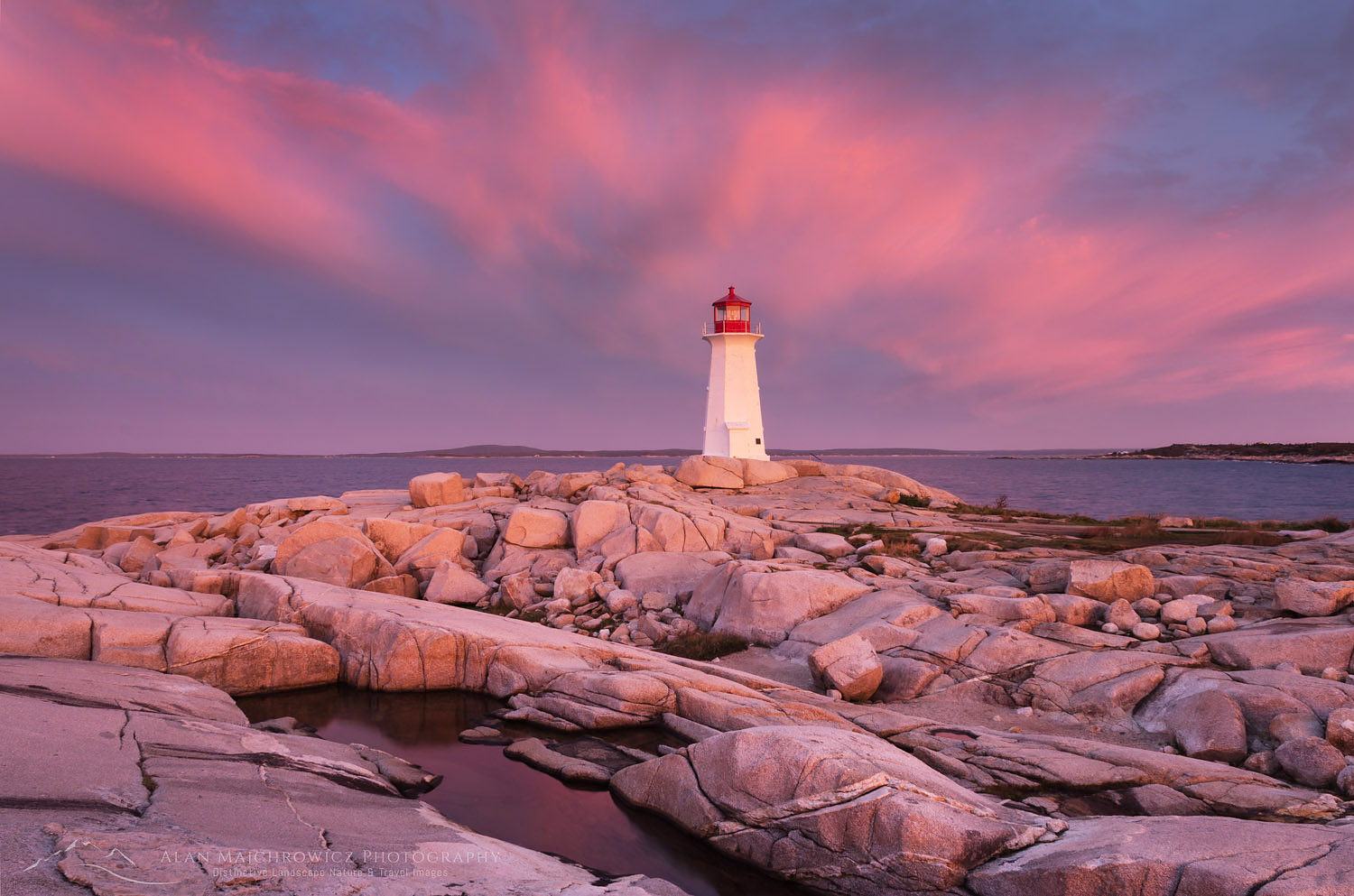 Peggy's Cove Lighthouse, Nova Scotia  #58903   Purchase
Nova Scotia was one of the highlights of the trip for me. For many years I've wanted to visit and photograph the Atlantic Provinces. The colorful fishing villages and seascapes have a powerful attraction for me. One location was high on my must-see list. Peggy's Cove is arguably one of the most photographed and visited spots in all of Canada. After spending several days in remote and quiet Cape Bretton Highlands National Park, we were unsettled to be confronted by endless tour buses and crowds of people swarming everywhere! While waiting for evening light and the crowds to thin, we spent a relaxing day picnicking and exploring the nearby granite shoreline.
Photographing the sunset at the lighthouse was a bit disappointing due to the lack of clouds. The local weather forecast had predicted rain the next morning adding to our frustration. With a chance the storm may arrive after sunrise we spent an uncomfortable night truck camping in the parking lot near the lighthouse. The next morning clouds began to move in just at sunrise. Perfect conditions for those extremely rare light show that starts great and continues to improve over time. I ended up making many images before the clouds finally blocked the sun and everything went grey and rainy.
Maine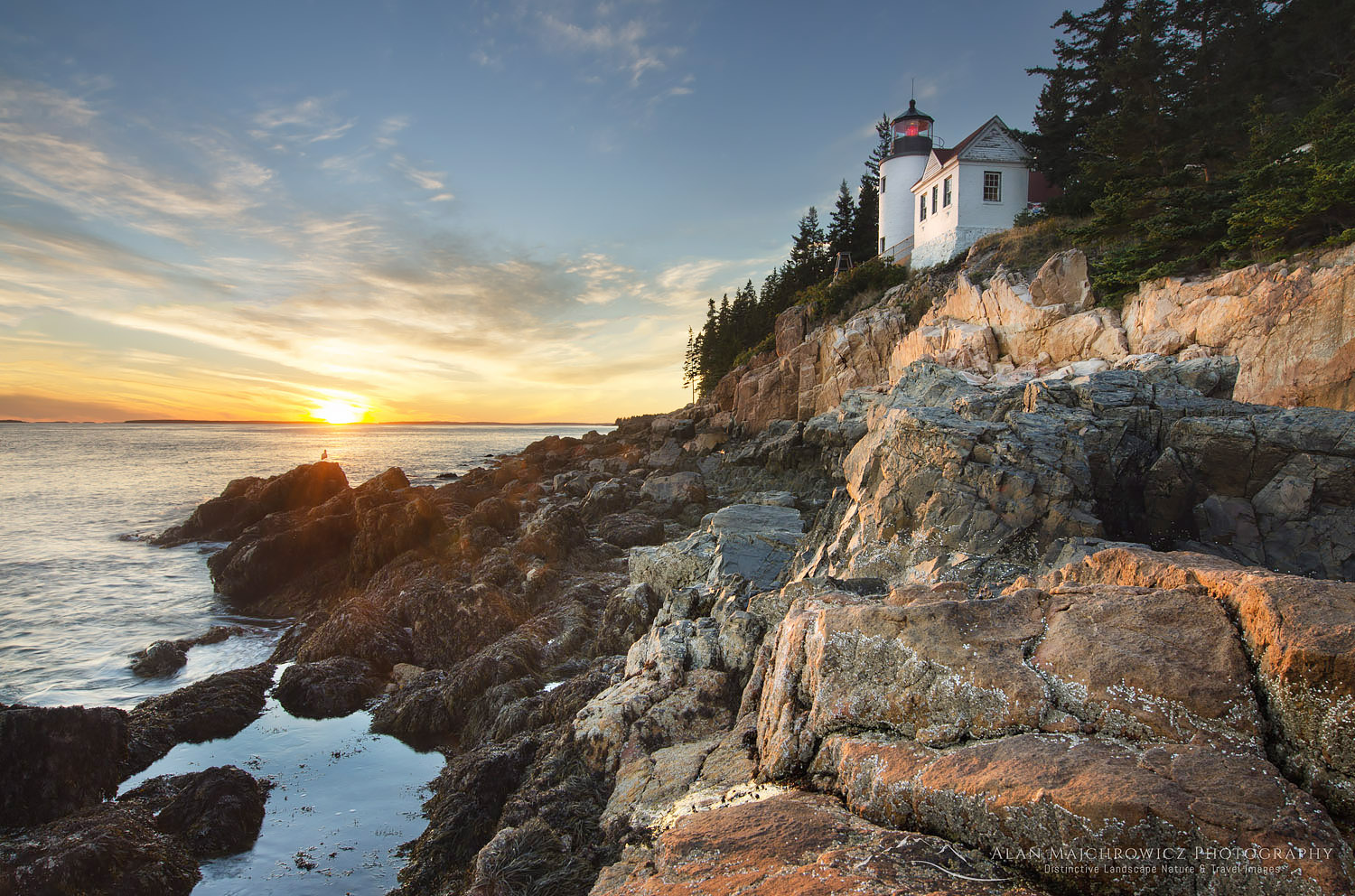 Bass Harbor Head Lighthouse, Maine  #59018   Purchase
Next on our trip was Acadia National Park. The park, situated on Mount Desert Island, is said to be the most visited national Park east of the Mississippi. We had several instances of good light here, one of these at Bass Harbor Head Lighthouse. Photographers can't visit this park without making a photo of this iconic lighthouse. On this evening I was among a sea of tripods. Everyone crowded into a very small space on the edge of the rocks. One photographer told me that it was a low turnout, the previous evening had twice as many photographers!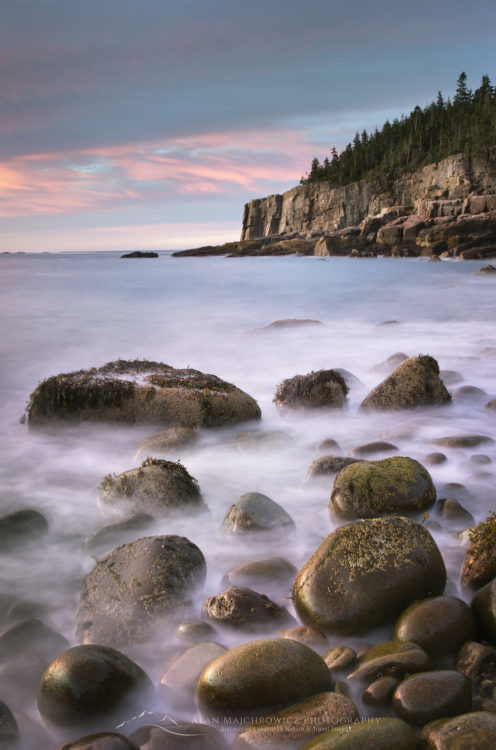 Cobblestone Beach Acadia National Park  #59047   Purchase
The next morning I planned to make some long exposures at a popular cobblestone beach in the park. Arriving before sunrise, there were several other photographers from the previous evening set up well above the waterline. I, however, wanted to get down to the water's edge to create a smoky effect of water among the rocks. The wet bowling ball-sized boulders were treacherous. Smooth and extremely slippery, I had to carefully plan every step, the effort was worth it though.
Pennsylvania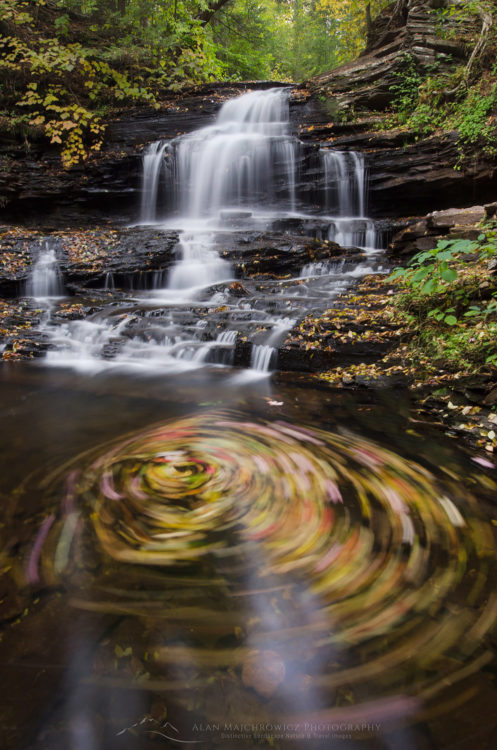 Onondaga Falls, Ricketts Glen, Pennsylvania  #59553   Purchase
The last new location we photographed in 2016 was Ricketts Glen State Park, Pennsylvania. This park was only a little out of our way as we traveled back home, but it was worth the detour. I've seen many wonderful images come from this park, and like Watkins Glen, it really needs time for exploring all the hidden gems in all seasons. The northeastern states were experiencing a drought, so the water flow through the glen was low during my visit. I didn't mind since there still was an abundance of subject matter to work with. In the image above I utilized a long exposure to create a swirling pattern through the motions of the leaves.
With so many new images and locations added to our files in 2016 selecting the top ten was a very difficult task. There were many images from the SW and New England that I very much wanted to add.
Thank you so much for visiting this post, and don't forget to vote for your favorite image and feedback!
Photo Highlights 2016